You can easily access it by heading over to https://dashboard.mileiq.com. Just use the same email and password you use for your MileIQ app, and you're in!
We're thrilled to share that we've revamped the Dashboard based on feedback from wonderful drivers like yourself. Our aim? To make it even more user-friendly, flexible, and chock-full of amazing features.
The Dashboard is your go-to place for your entire driving history, and it's where you can truly make the most out of all those drives you've taken.
Let's take a tour of what's waiting for you in the Dashboard:
The Drives View
The Drives View is like your personal driving hub. You can easily check, organize, and tweak your drives, whether you're doing it one by one or managing groups of them.
You can even whip up some snazzy reports right from this view.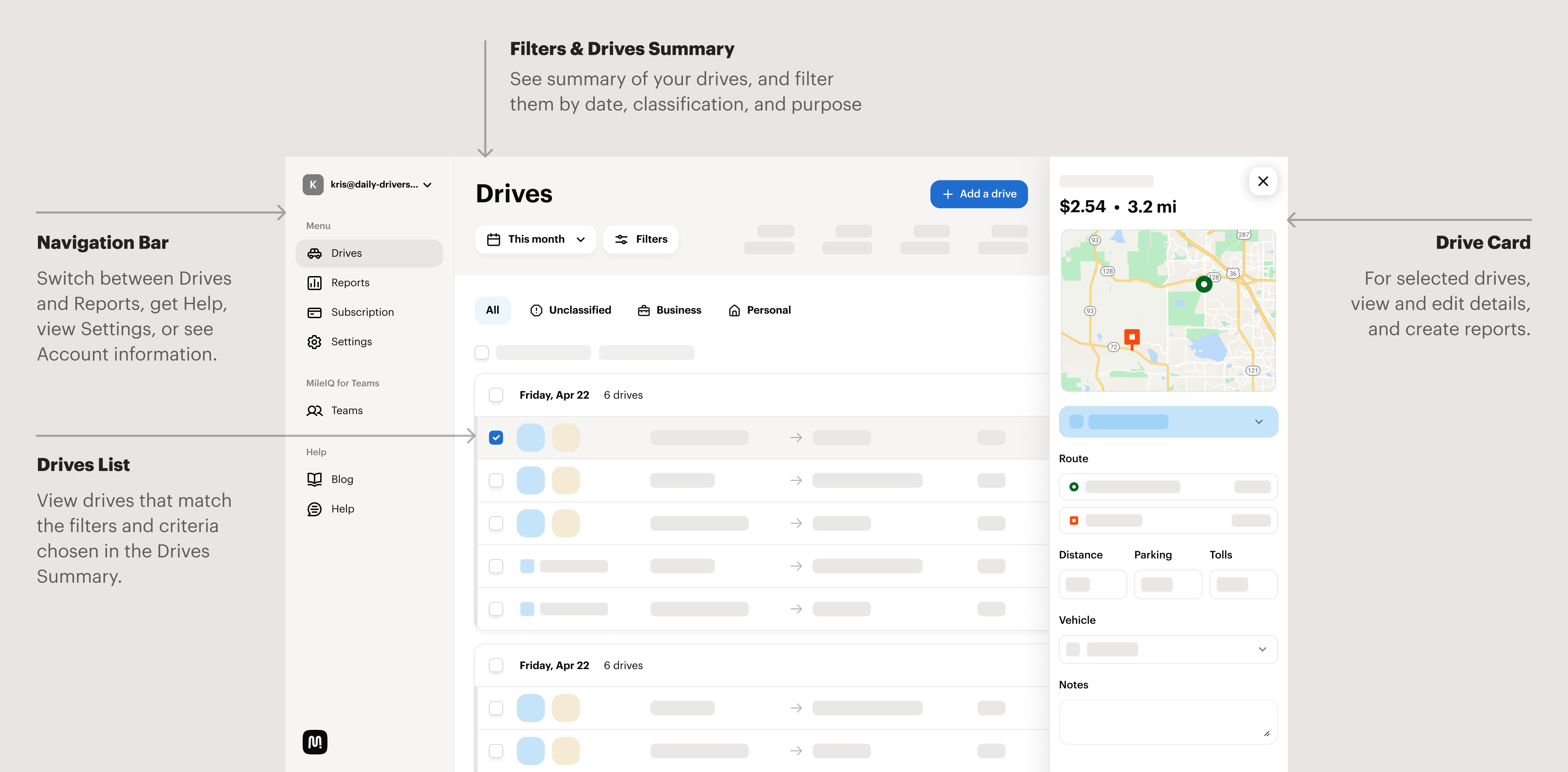 Want to dig in deeper? Our detailed Drives View article has got your back.
The Reports View
In the Reports view, you'll find the Report Builder, along with links to your past reports. If you're wondering how to harness the power of the Report Builder, we've got a handy Reports View article that'll light your way.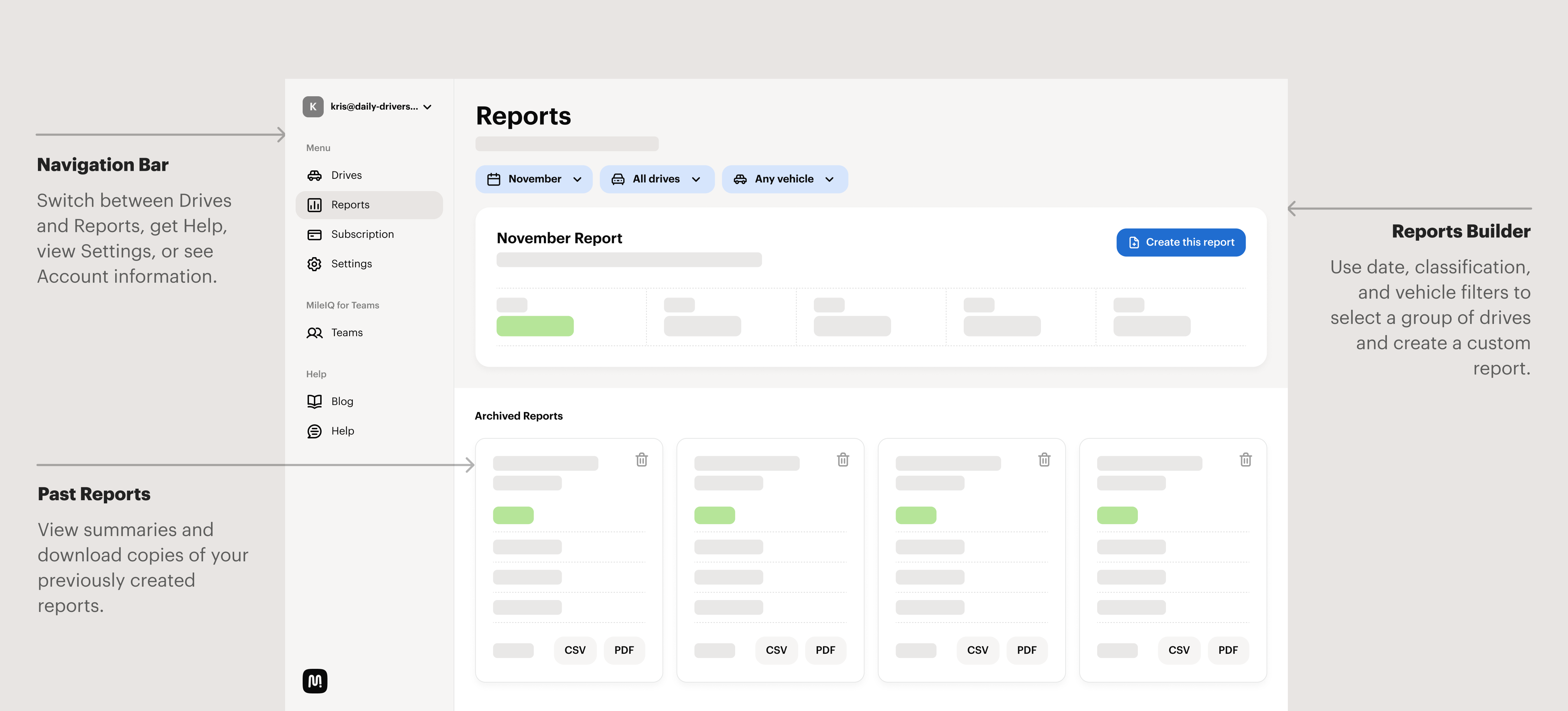 Now, let's talk reports—because we know they're important! Crafting reports is a breeze, and we've got two awesome routes for you. You can create them straight from the Drives View or dive into the Reports View. And the best part? Your reports are ready whenever you need them.
Need a bit more guidance? Check out our guide on How to Create Reports.
Oh, and don't forget, our superhero customer success team is right here to lend a hand. If you ever need assistance, don't hesitate to reach out.