Welcome to the MileIQ V.2 Dashboard
The MileIQ Web Dashboard can be found at https://dashboard.mileiq.com. Simply log in using the same email and password as your MileIQ app.
Guided by feedback from customers, we've been working extremely hard to create a better dashboard experience for you. Our goal was to make core features easier: fewer clicks, cleaner designs, greater flexibility and better insights. We've also taken the opportunity to add some of the functions users have requested the most.
As the home for your complete drive history—and the place where you can realize the full value of those drives—the dashboard is an essential part of the MileIQ experience.
To help you get oriented, following is an overview of each of the main views in the Dashboard:
The Drives View
The Drives View is where you review, classify and edit your drives, either individually or in groups for greater efficiency. You can also create reports directly from this view. For a more detailed explanation, please see the Drives View article.
The Reports View
In the Reports View, you'll find a powerful Report Builder plus links to your past reports. For more information on how to utilize the Report Builder, please see the Reports View article.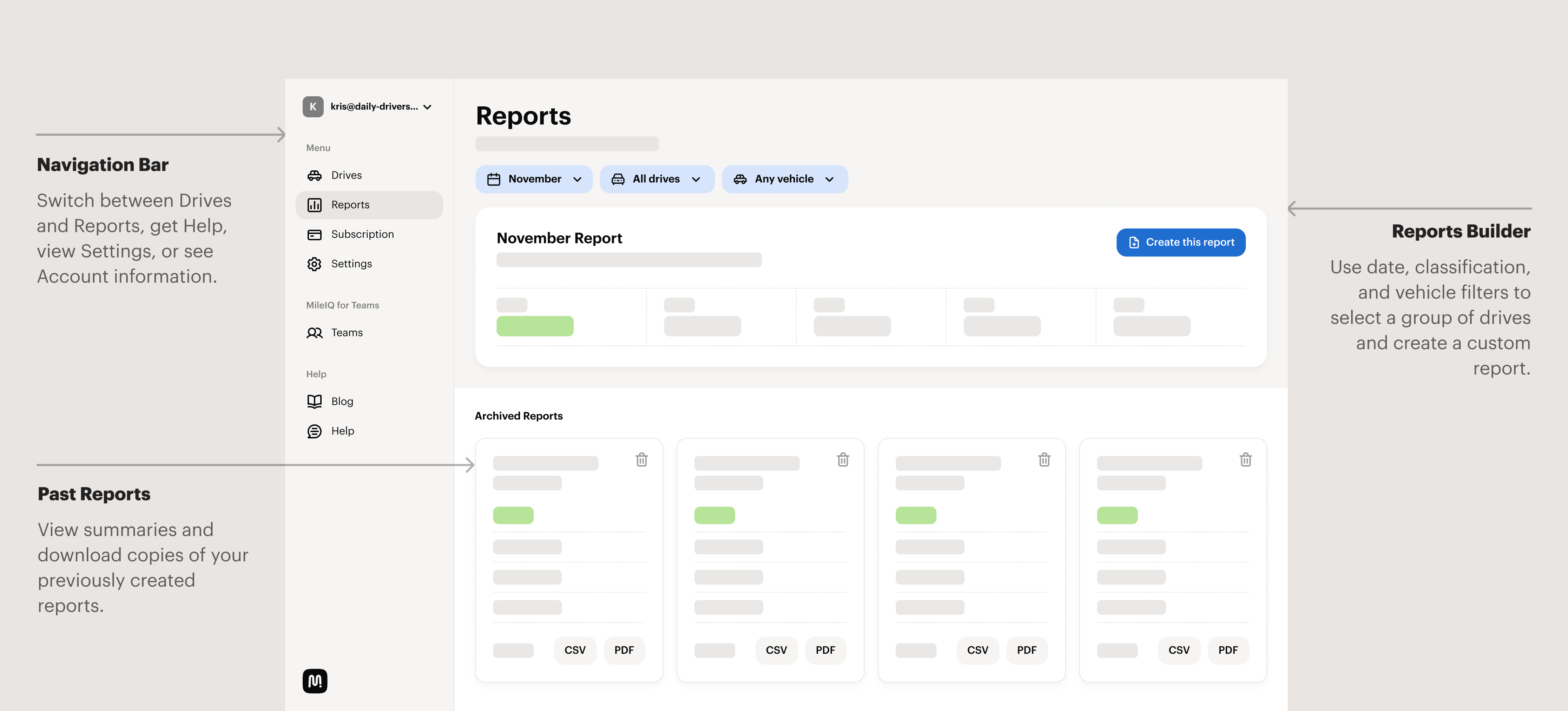 We know how important it is for you to create reports, and there are two main ways to do just that. You can create reports from either the Drives View, or the Reports View, and they are always available whenever you need them. For more detailed information on how to create reports, please see How to: Create Reports.
Our customer success team is here to help—please contact us any time and let us know what you need.