You can run reports that only include your individual drives classified with a default or custom purpose, business or personal drives only, and/or drives containing specific information in the notes section.
Keep in mind that the IRS requires a "Purpose" for every drive (even Personal ones) in order for the deduction of business drives to be valid. That's why MileIQ automatically captures every drive. For a quick tutorial, watch the following video or read on for more detailed instructions.
For a more customized report with a single category or purpose of any drives, take the following steps:
1) Make sure all the drives you want to report have been classified in the selected date range on the web dashboard.
2) Using the legend next to the "donut" shaped classification chart, you can select "Business" for business drives only or select any specific purpose tile filter(s) to only show drives classified with that purpose. Also, using the search box, you can search by custom purpose, location, specific days, vehicle name, and any additional information located in the notes section of the drives.

3) Then, use the checkbox next to "# matching drives" on the top row to select all of the filtered drives that come up within the selected date range.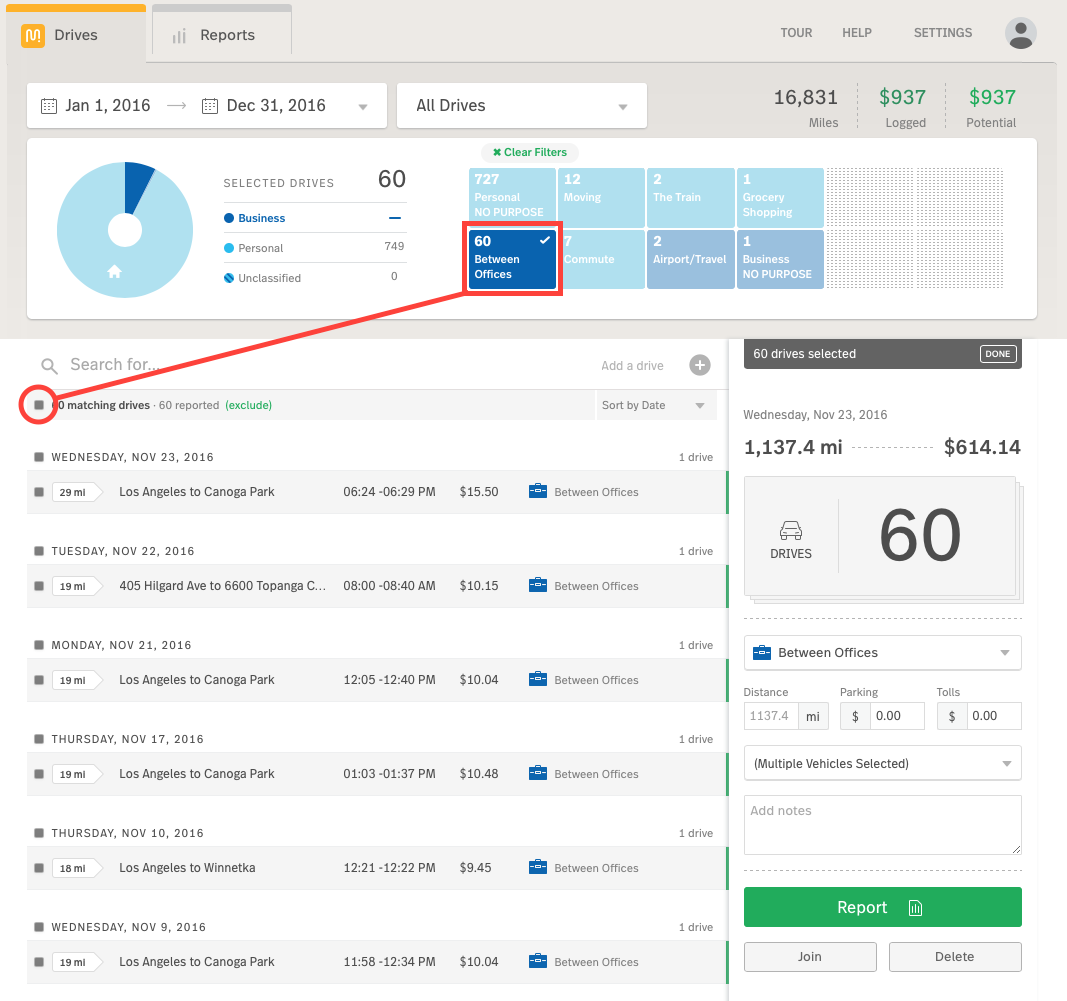 4) Once the drives are selected, you will see a multiple drive card appear in the right-hand pane. Click the "Report" button in the bottom right corner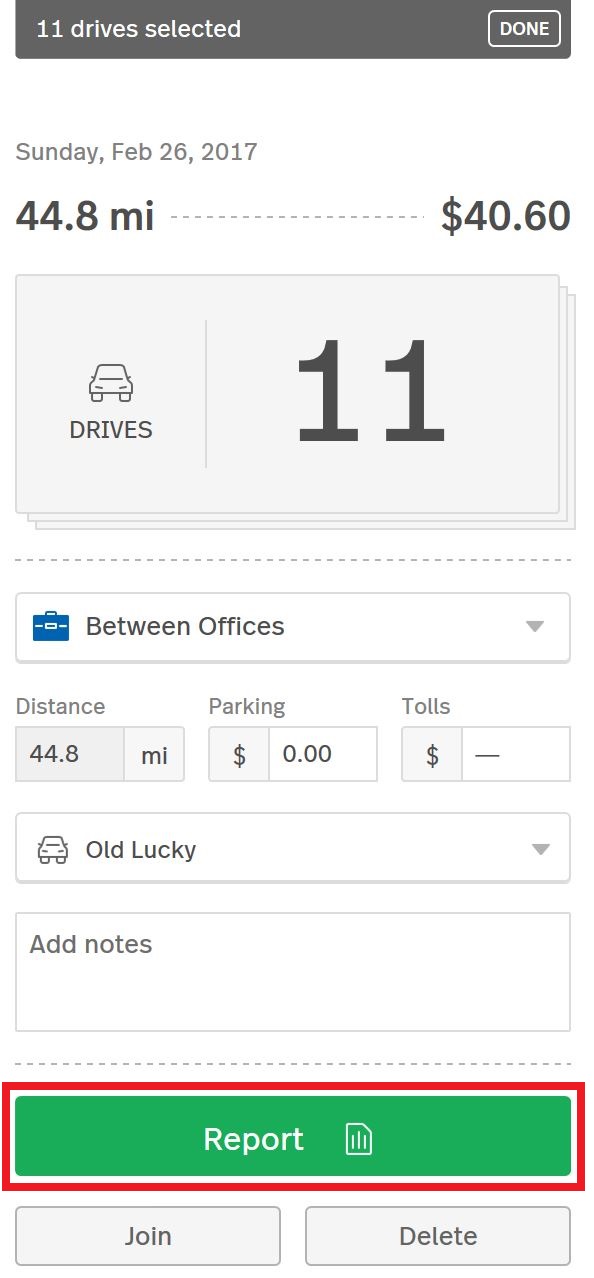 5) Press "Report", label the report, and choose your reporting option: Email or Concur
6) Click "Create report +" after you are finished entering in report details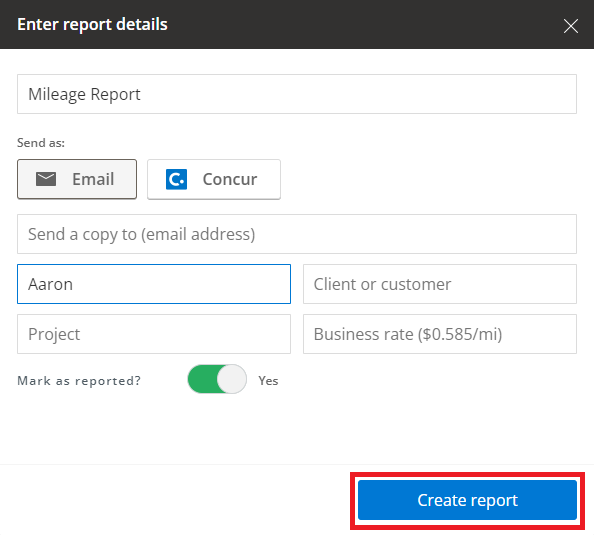 That's it! Your report will then be sent to your email address on file. You can repeat the above steps to get a purpose specific report for any category used in classification.
Up Next:
Read our article on How to: Name your Locations to make recognizing, searching and reporting drives easier.
For more options, please see our section on Reporting.