You can customize the reimbursement rate and distance units used in MileIQ via the Mileage Rates page within the Settings menu on the MileIQ web dashboard. You can log into your MileIQ web dashboard using the same email and password as the app at https://dashboard.mileiq.com.
Please note: If you are part of a Team, your Business Rate may be determined by your administrator.
Once logged in to the dashboard, click on the Settings button in the left column to go to the Settings page. There you can set a custom business rate or set how distances are reported (miles or kilometers).
Edit the Business Rate:
From the Mileage Rates section of the Settings menu, a custom rate can be set for calculating the value of business classified mileage.
The default US 2023 mileage rate is $0.655. However, by clicking and typing in the text box, any amount can be entered. (Note: rate must be greater than $0.00). See here for rate information for CA and UK
Clicking 'Save' will set the new rate throughout MileIQ. Any reports that are submitted will also reflect the updated rate.
Edit the Distance Unit:
The distance unit MileIQ uses to calculate your drives can be changed by toggling from Miles to Kilometers or vice versa.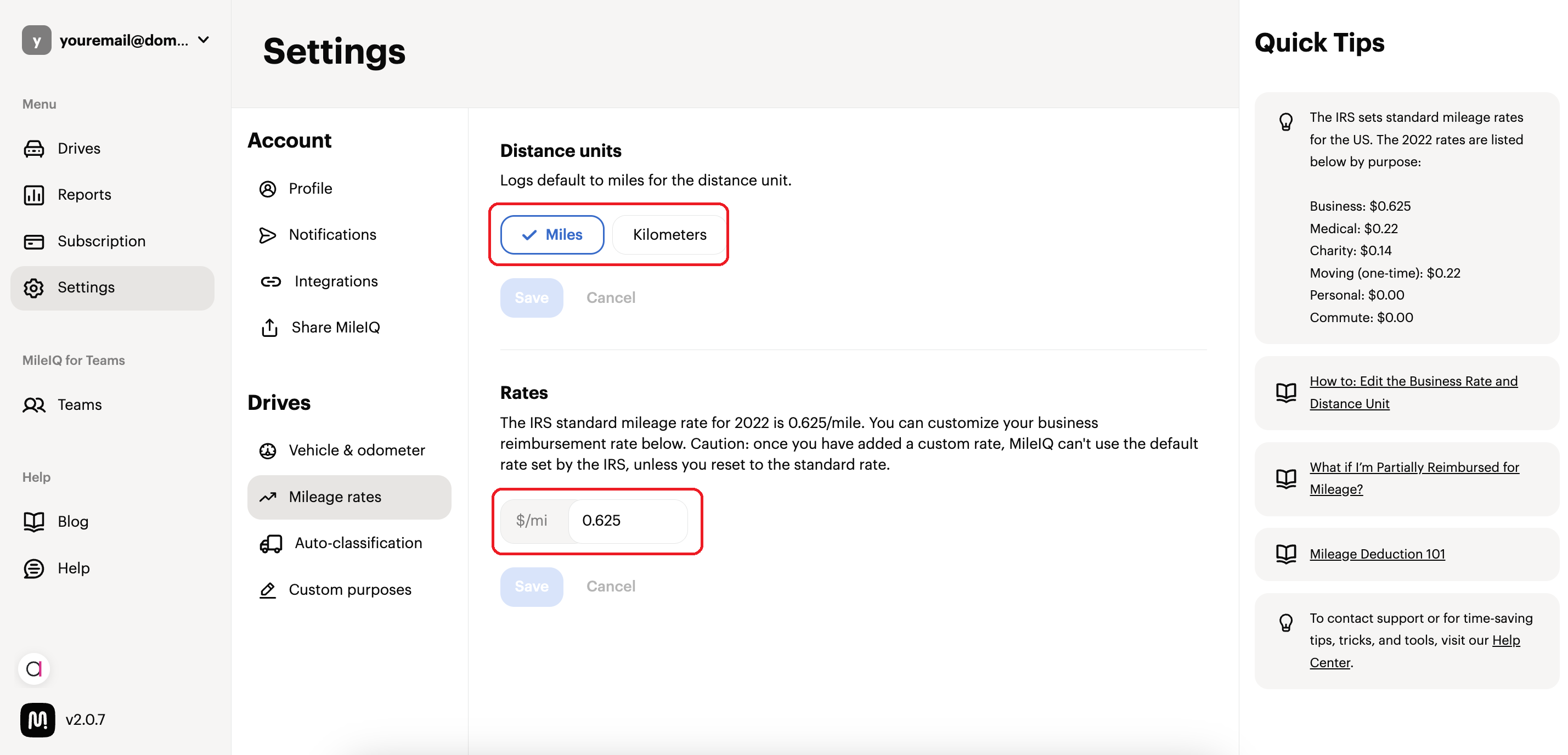 Be sure to click "Save" to ensure the changes are made to your account.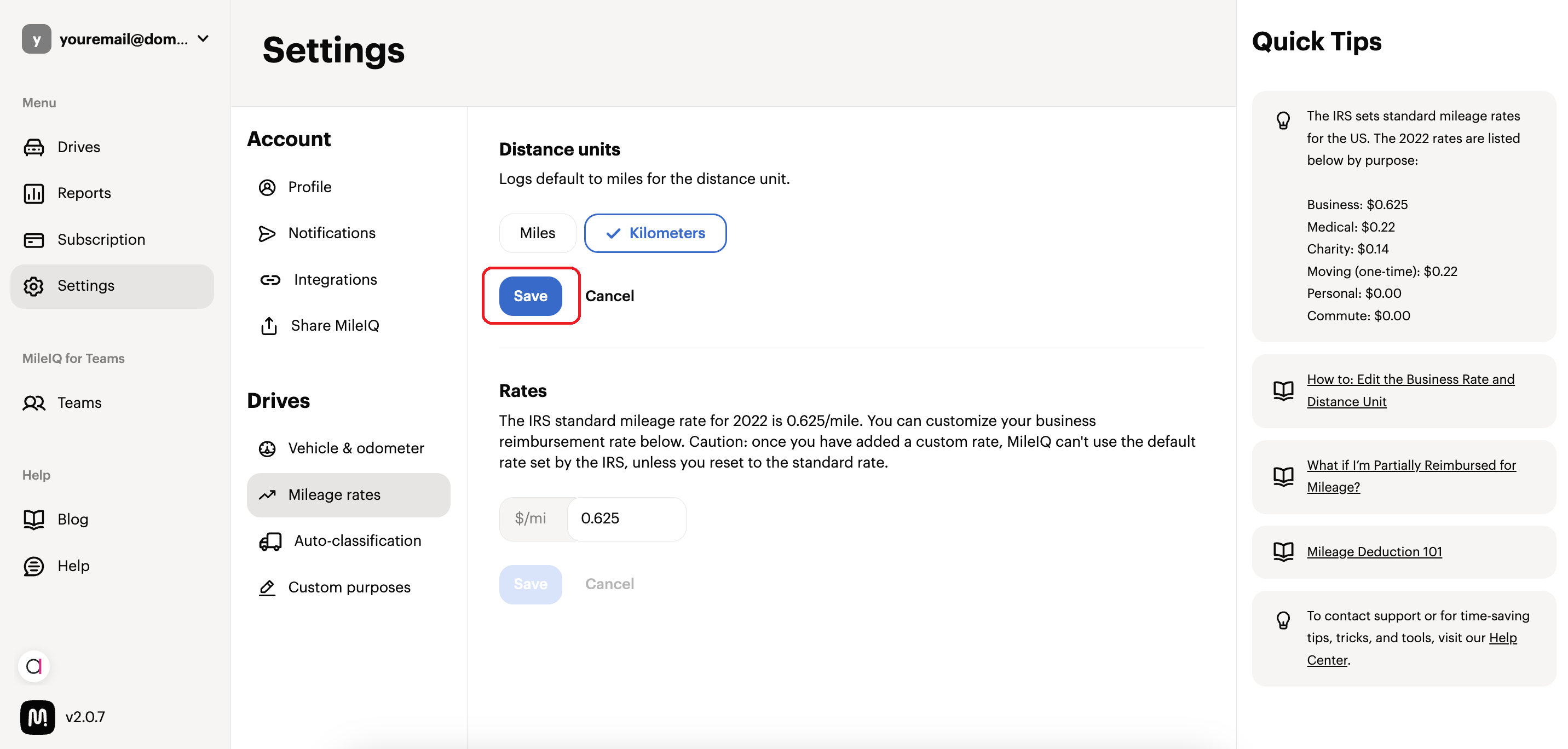 Changing the unit will cause MileIQ to re-calculate the distance (and therefore the value) of all drives in MileIQ and convert them to kilometers. Any reports that are submitted will also reflect the new distance unit.

Additional Information:
The US standard rate for business driving in 2023 is 65.5 cents per mile. MileIQ updates automatically to reflect this new rate for your 2022 drives unless you have a custom rate already set.
The CA standard rate for business driving in 2023 is 68 cents per kilometer for the first 5,000km. The rate adjusts to 62 cents for every kilometer over 5,000. This tiered value is calculated in the XLS version of reports for submitting to the CRA.
The UK standard rate for business driving in 2023 is 45p for the first 10,000 miles and 25p afterward for all Cars and Vans. The rate for motorcycles is 24p and the rate for bicycles is 20p. The tiered value for Cars and Vans is available in the XLS version of the reports for submitting to HMRC.