Once in a while, the MileIQ app may create separate drive cards for trips that you'd want to record as a single drive. Luckily, MileIQ makes it easy to join drives via the app or through the online dashboard. The mobile app provides a "Join Drives" icon between drives less than an hour apart. At the web dashboard, you can select any drives and join them in bulk edit mode.
Join Drives in MileIQ App
MileIQ will automatically identify which drives you can join. These drive cards will be connected with the "Join Drives" icon below. Click on "Join Drives" button in between two drive cards.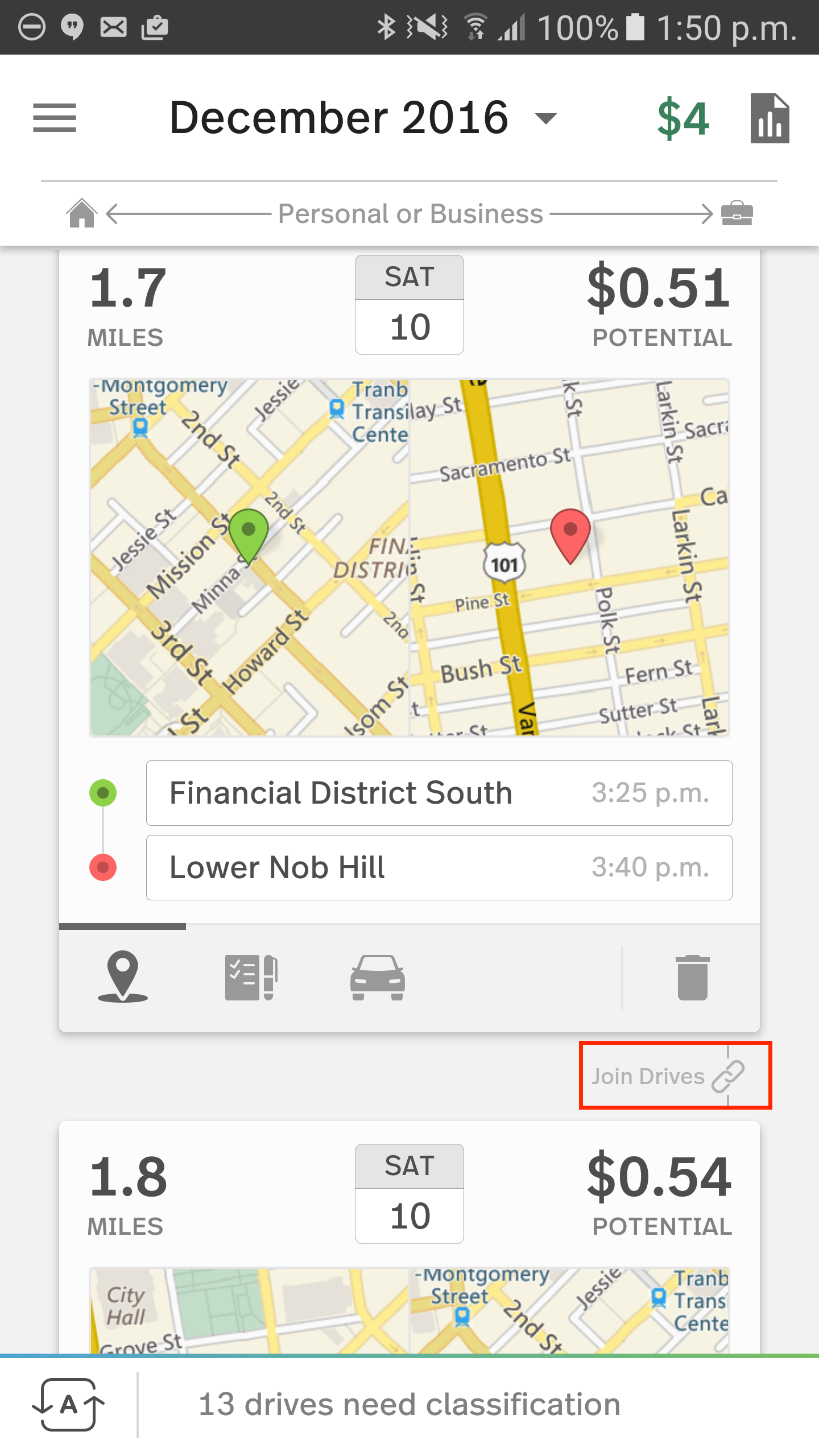 After clicking the "Join Drives" button, the two drive cards will merge. Click "Confirm Join" at the bottom of the screen to join the drives.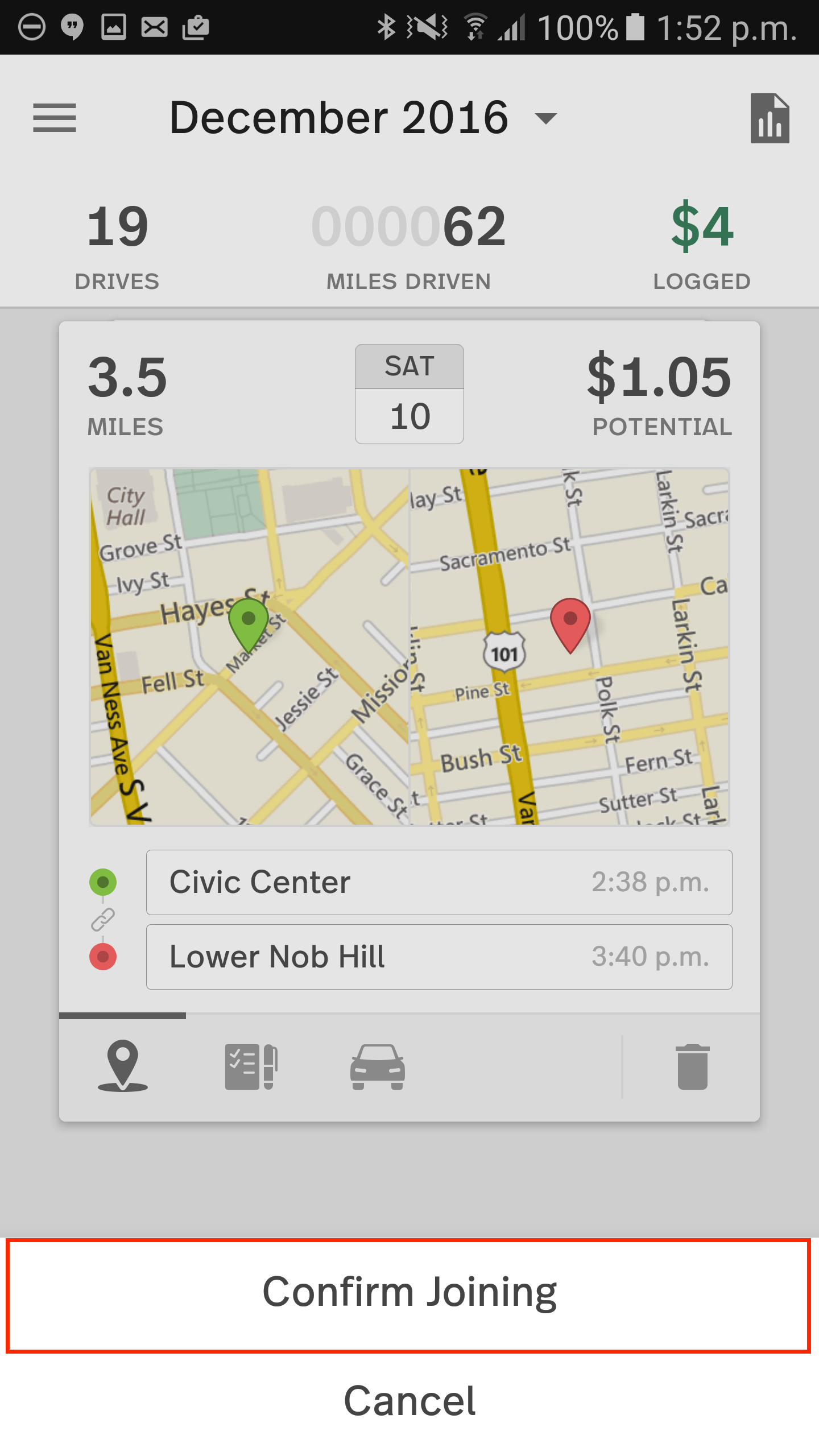 After joining drives, MileIQ will automatically calculate the combined drive length and potential deduction. You can also see a confirmation that you joined drives at the bottom of the screen.
Note: If you need to un-join the drives for any reason, you can tap the 'Undo' circular arrow button in the lower right corner.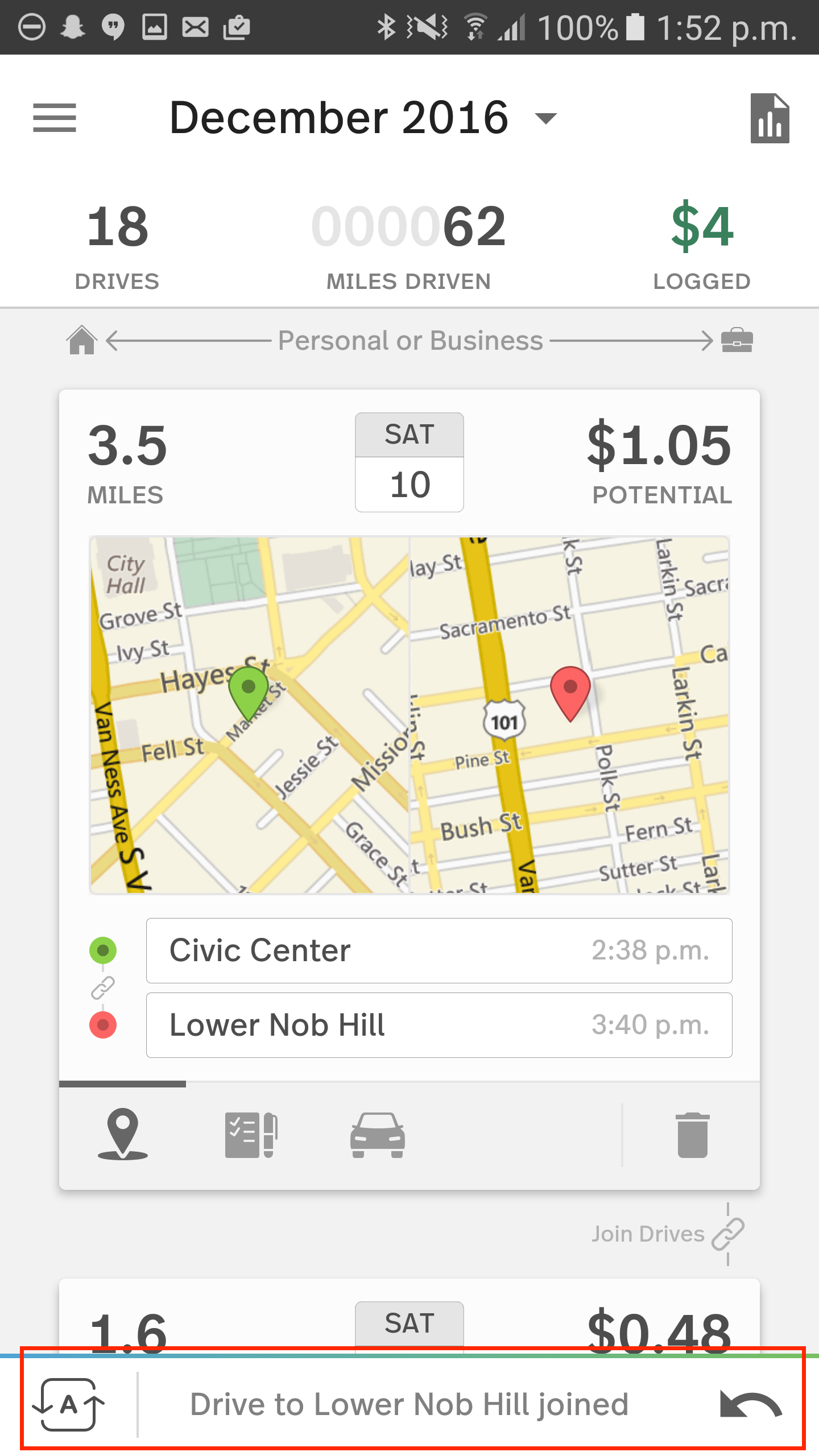 Join Drives in MileIQ Dashboard
Log into the MileIQ web dashboard with the same email and password you log in the app with. To join drives, select the trips you want to join together with the checkboxes on the left.
When two or more drives are selected, a multiple drive card will appear on the right-hand side of the dashboard. Push the "Join" button on the bottom of the card. Confirm that you want to join the drives.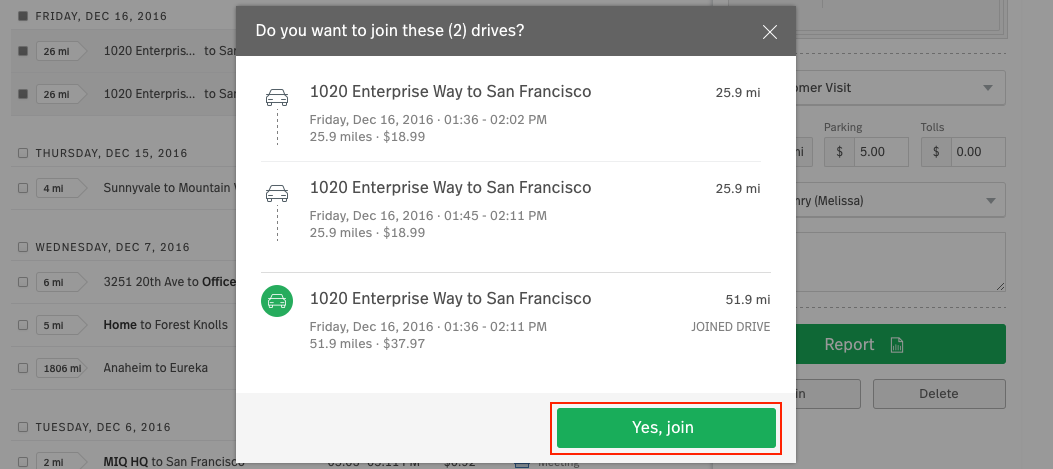 Remember that joining will take the purpose of the earliest drive and will add up any parking and tolls and combine any notes.

After your drives are joined, a confirmation check will appear in the last action bar on the top of the dashboard. If you've accidentally joined drives together, you can click the Undo button at the top of the page to undo your last action.

NOTE:
Need to un-join a drive and aren't able to use the Undo button? Reach out to us at support.mileiq.com with details of the joined drives (date, mileage, start and end locations) and we can help out!