⚠️ Important - Promo codes are only redeemable from the MileIQ web dashboard. To redeem a promo code, you must sign in, tap 'Subscription' and select your plan, input your promo code along with your credit card details, then tap 'Complete Purchase'.
Unfortunately, promo codes cannot be entered when subscribing through the mobile app. As such, they cannot be applied, nor have the difference refunded, later.
Upgrading with a Promo Code
To take advantage of a MileIQ promo code:
Log into your account at https://dashboard.mileiq.com (use the same email & password as the app) from a desktop or notebook computer.
Click on Settings in the left panel of the screen, then select your subscription plan.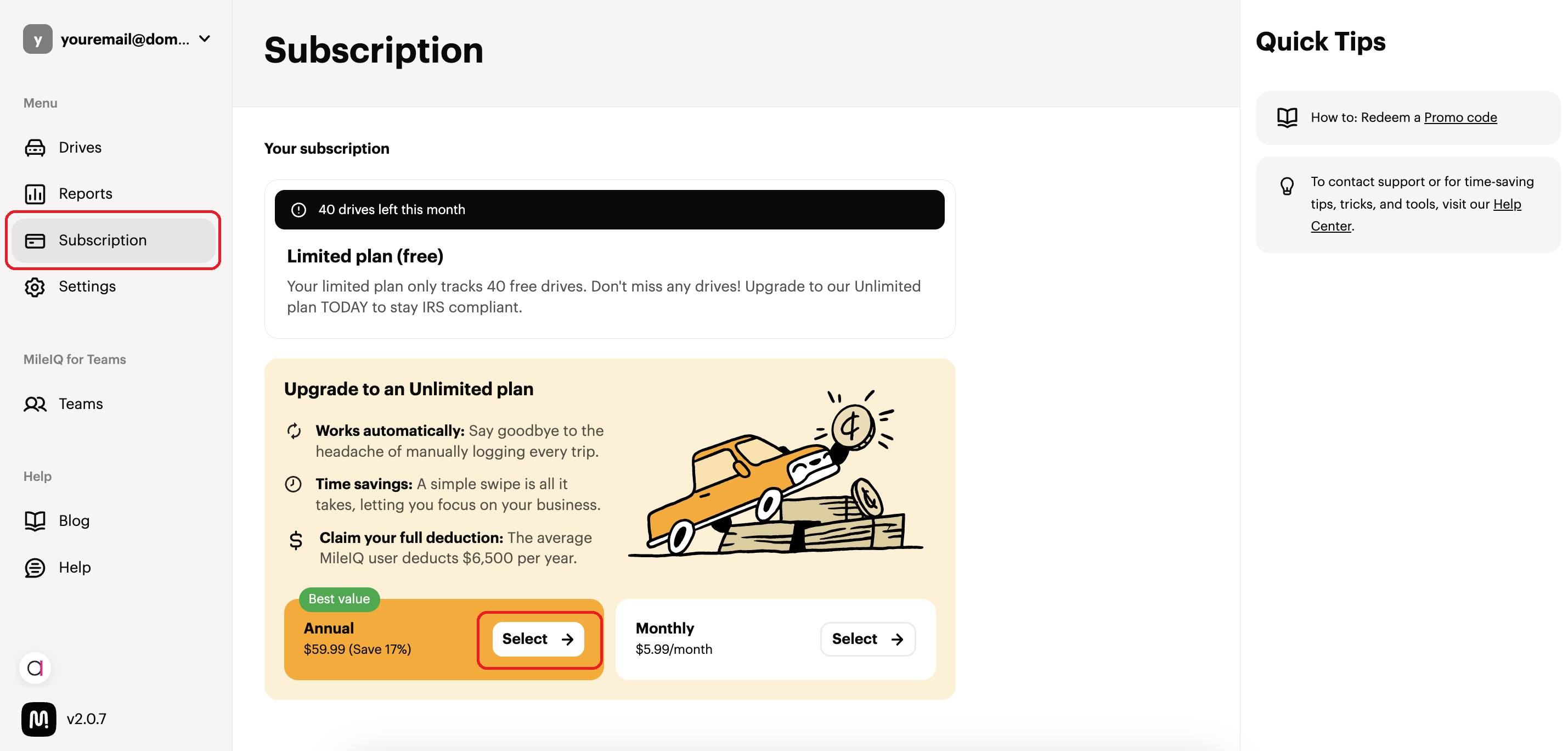 You'll be taken to our checkout page where you can enter the promo code in the field denoted below with the red rectangle. Note: promo codes are case sensitive.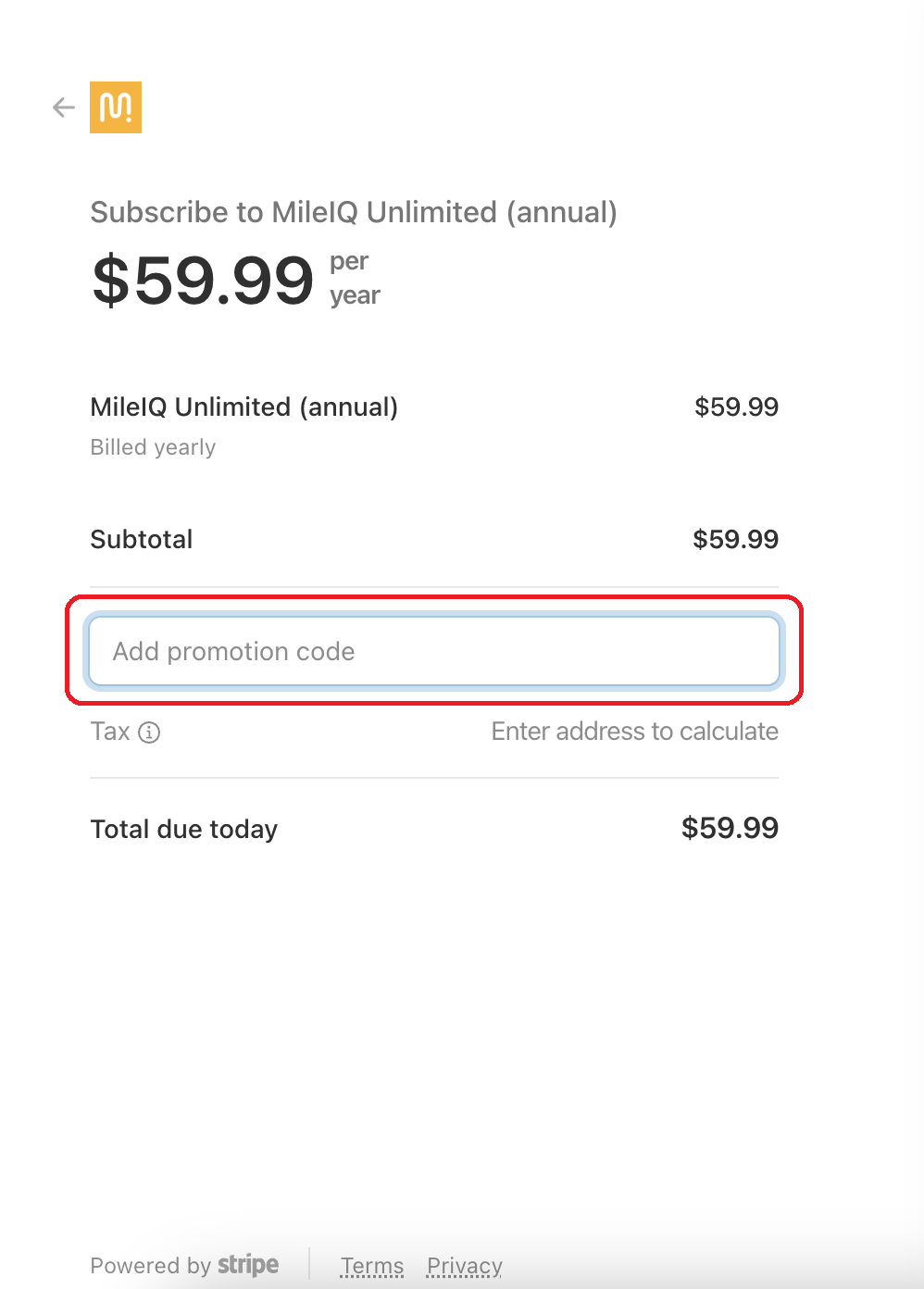 Enter payment info, click on "Complete Purchase", and you'll be instantly subscribed to MileIQ Unlimited!
Additional Information
iTunes or Google Play Subscribers:
App developers like MileIQ currently have no ability to change, cancel, pause, or refund subscriptions initiated through the iTunes or Google Play store on behalf of customers. Very sorry for any inconvenience, but Apple and Google have structured their payment processing this way to centralize their customers' ability to manage all their subscriptions in one place.