Whether you download MileIQ from the App Store or Google Play, the account signup steps are the same. Simply add your email address, create a password, and login to start capturing trips. You can even sign up for MileIQ from our website before downloading the app and add drives you've already taken.
Account Signup from the MileIQ website
On mileiq.com, click Get Started to create an account.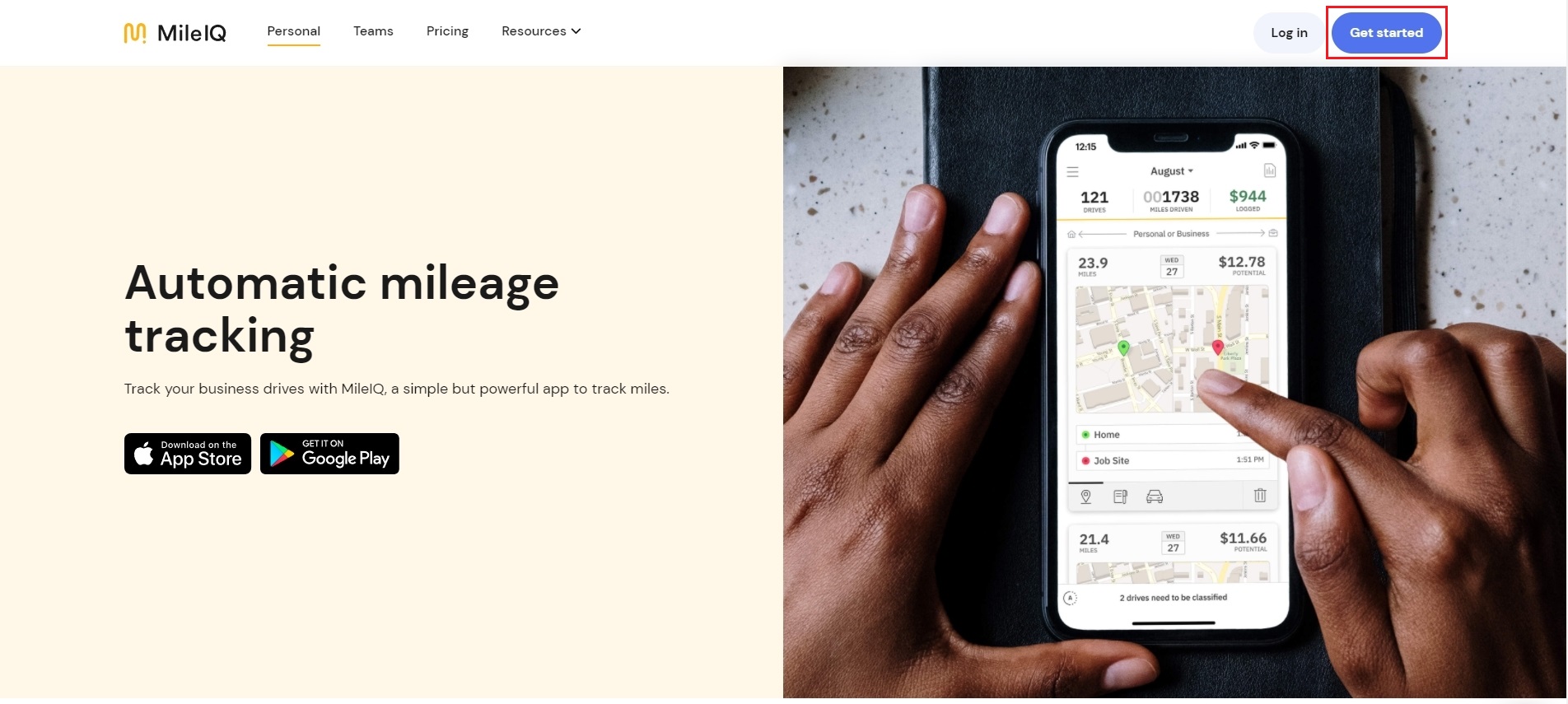 Enter your email address then click Continue to create a free MileIQ account.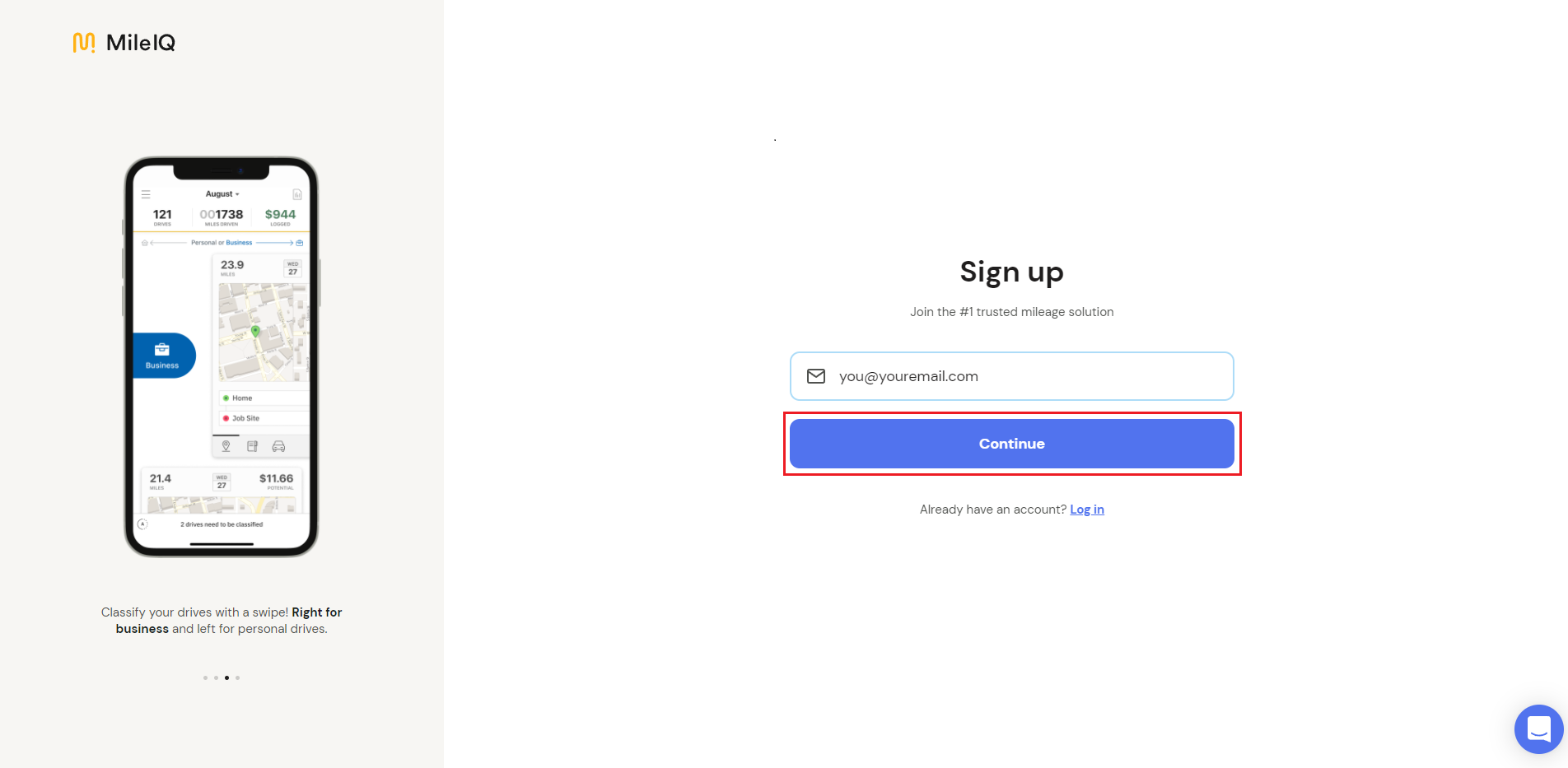 If an account already exists for the email you're trying to use, you will see this screen below. Click on Log in instead to be taken to the login page.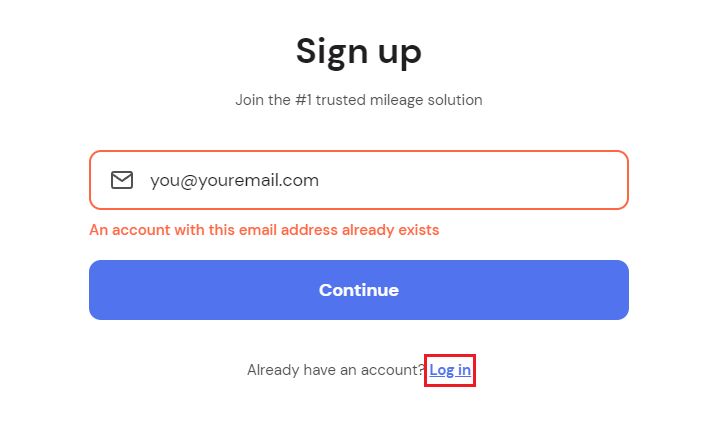 Otherwise, you'll be taken to the Password creation prompt.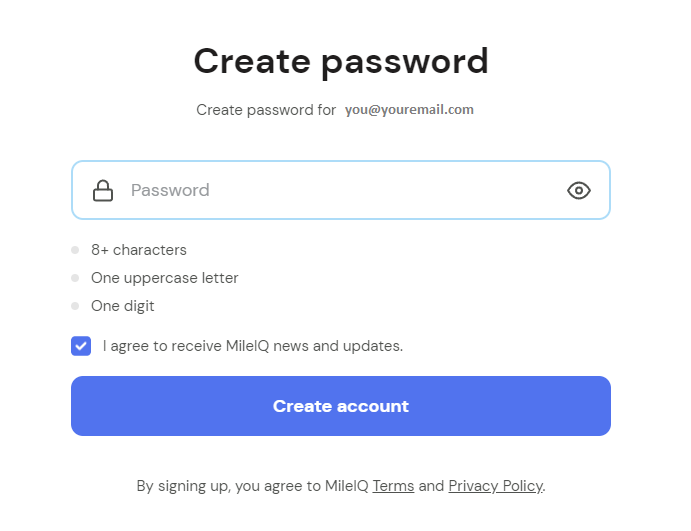 A password for MileIQ must meet the following requirements: 8+ Characters, One uppercase letter, One numerical digit. If your password meets these requirements, the green checks will appear as below: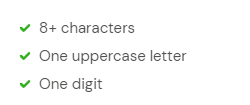 Once you've entered a password that meets the requirements, click on Create account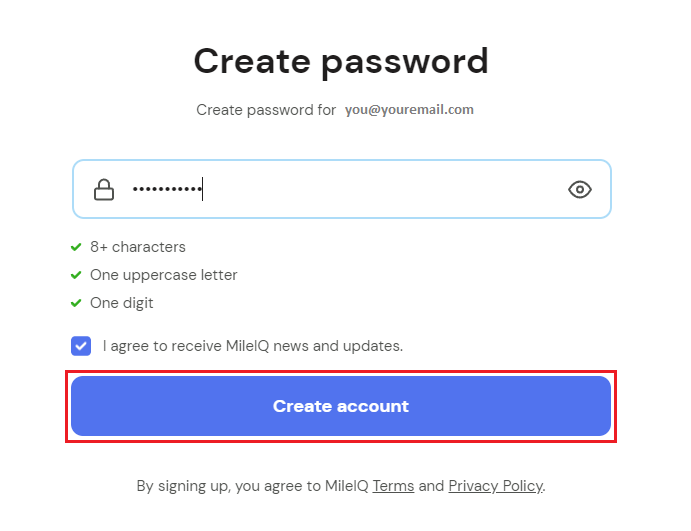 Your account has now been successfully created! You'll be signed into our Web Dashboard automatically and immediately be prompted to download and install the app to your device via text link. If you've already done this, you can skip this step by clicking on Go to Dashboard instead but be sure to Verify your account.
First, select which country your phone number is in by clicking the flag drop-down, then enter your number. (MileIQ does not save your phone number to your account, this is only to receive a text link to download the app)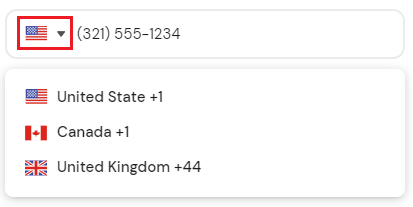 After you've selected your country and entered your phone number, click on Text me a download link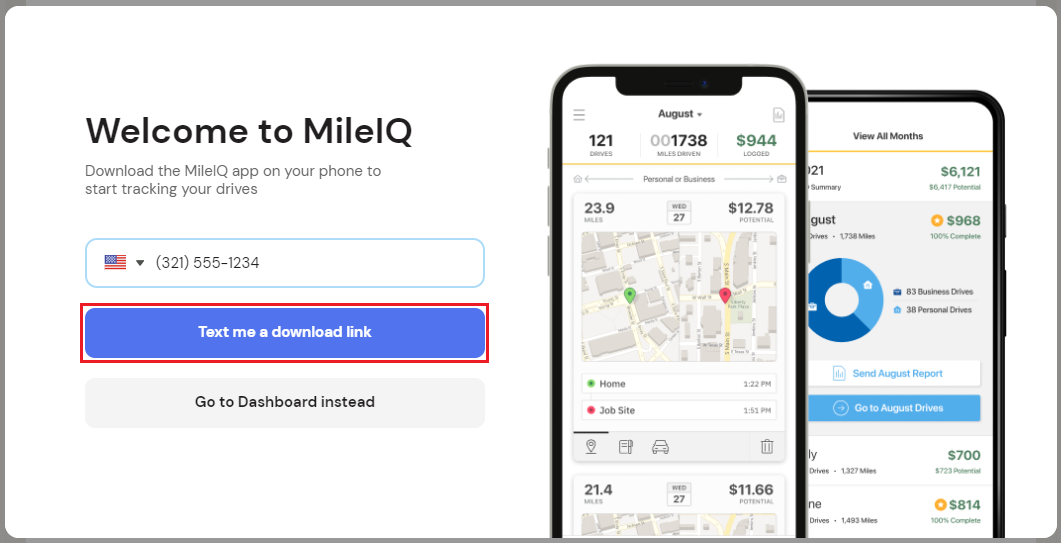 You'll receive a text to your device that takes you directly to the appropriate app store for your device. Simply tap on download, then on Open once it's finished. Be sure to login using the same email address you signed up with to start tracking your trips! Be sure to Verify your account as well to receive important updates about your drive tracking as well as any future reports you may need.
Verifying your account
Once signed into the Web Dashboard, you'll see an important blue prompt at the top of the screen, like this:

This indicates that a verification email has been sent to your inbox. It may have arrived in a junk or spam folder, but the email should appear like this: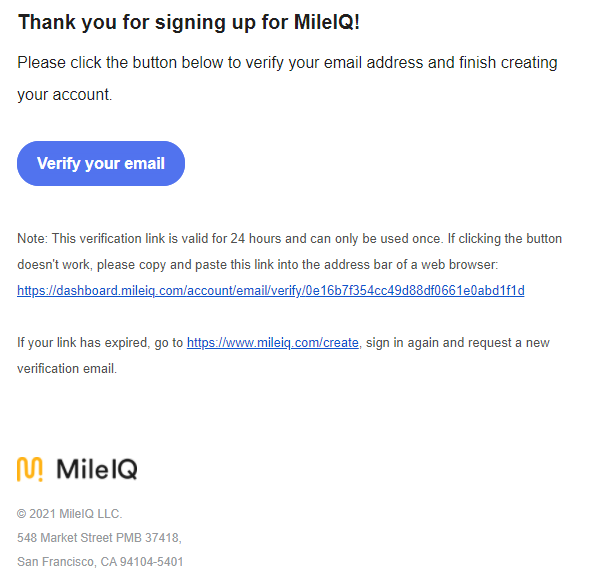 Simply click on the blue Verify your email button to finish the sign up process!
If your link has expired, go to mileiq.com/create, then sign in again and request a new verification email.
Afterwards, you will be able to access our powerful web dashboard. This will be the same account you use to sign in on the mobile app.
(Note: You'll still need to download the MileIQ app on your mobile device to start catching drives. If you skipped the option to receive a text to download the app, instructions for installation are below)
Installation on iOS
Download the MileIQ app to your iOS device from the Apple App Store



Installation on Android
Download the MileIQ app to your Android device from the Google Play Store.




As you drive, MileIQ will automatically detect your trips and download drive cards. Relax and watch your drives add up!
For more information on taking your first drive, please see here: Take your first Drive