Thank you for your interest in MileIQ! The steps to install MileIQ depend on the platform you are using (iOS or Android), but the steps to sign up for an account are the same. You can even sign up for MileIQ from our
website
 before downloading the app and
add drives
you've already taken.
For a quick tutorial on downloading and signing up through our mobile app, watch the following video. For more detailed instructions, read on below.
Visit https://www.mileiq.com/ and click "Sign Up" to get started.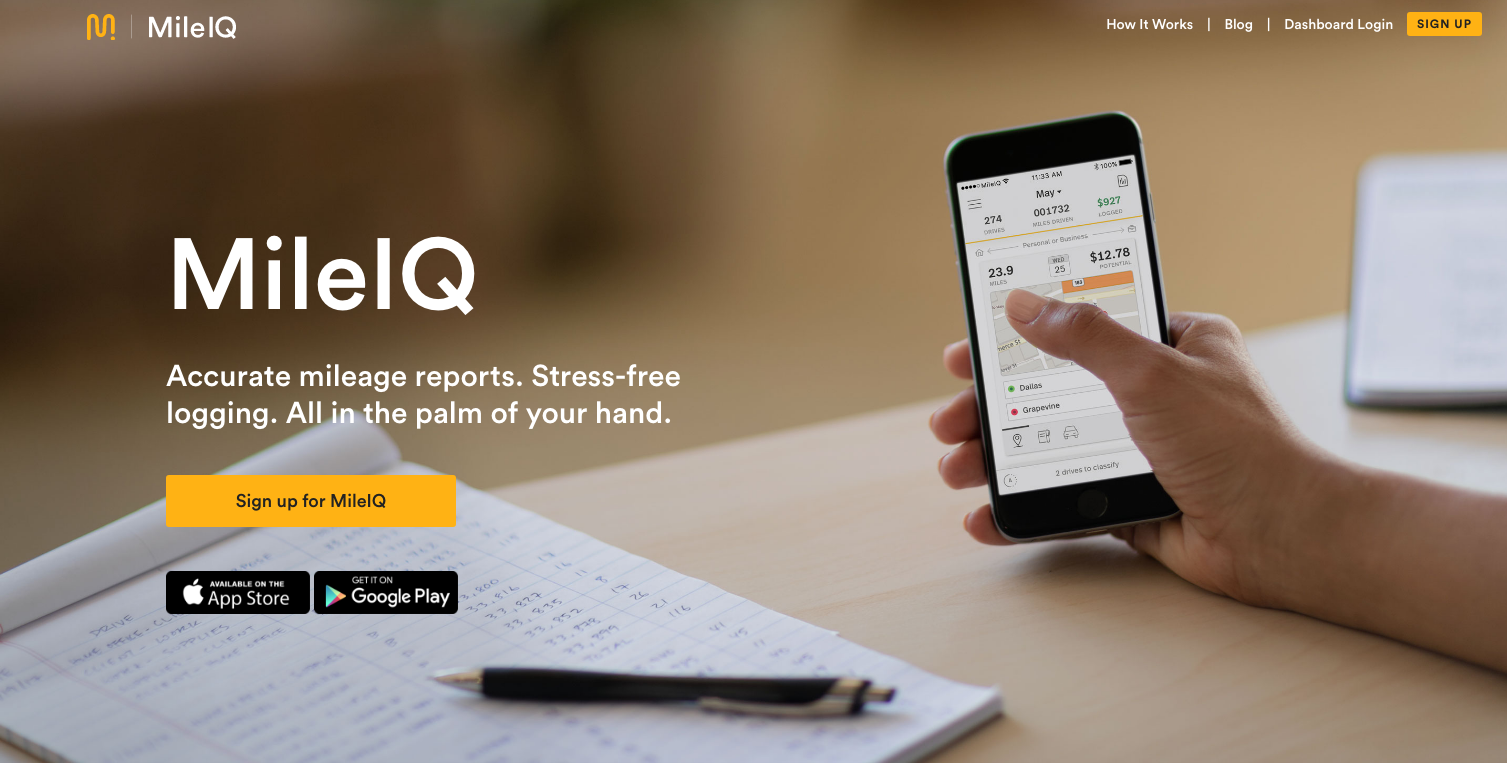 Enter your email address and a password to create a free account and access our powerful web dashboard. This will be the same account you use to sign in on the mobile app.
(Note: You'll still need to download the MileIQ app on your mobile device to start catching drives.)

Installation on iOS
Download the MileIQ app to your iOS device from the Apple App Store


Installation on Android
Download the MileIQ app to your Android device from the Google Play Store. 


Account Signup from the Mobile App
1. If you haven't created an account on the MileIQ website*, sign up as a new user with a valid email address.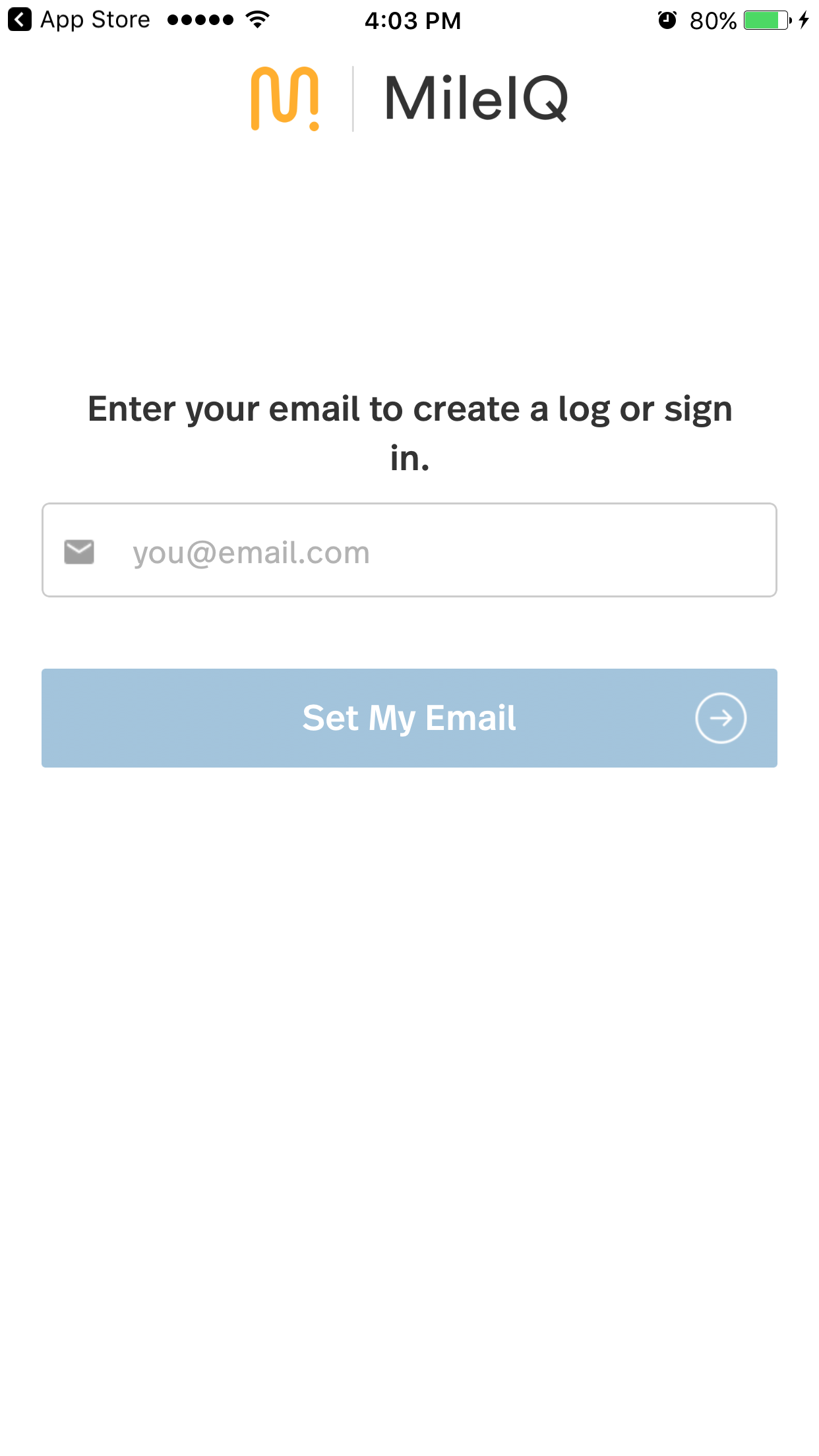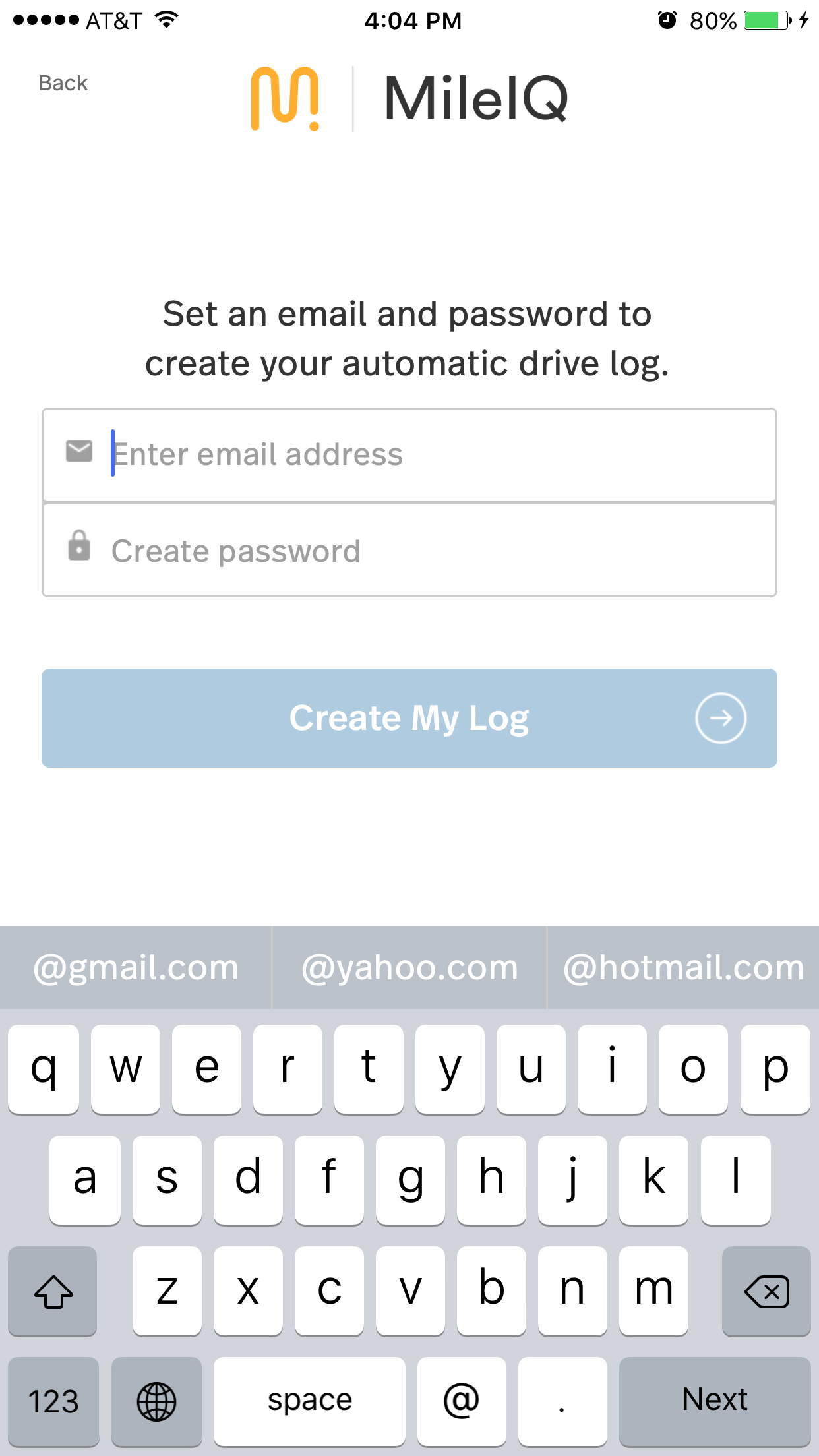 *If you signed up on the website, enter your email to log in
2. Complete the new customer account setup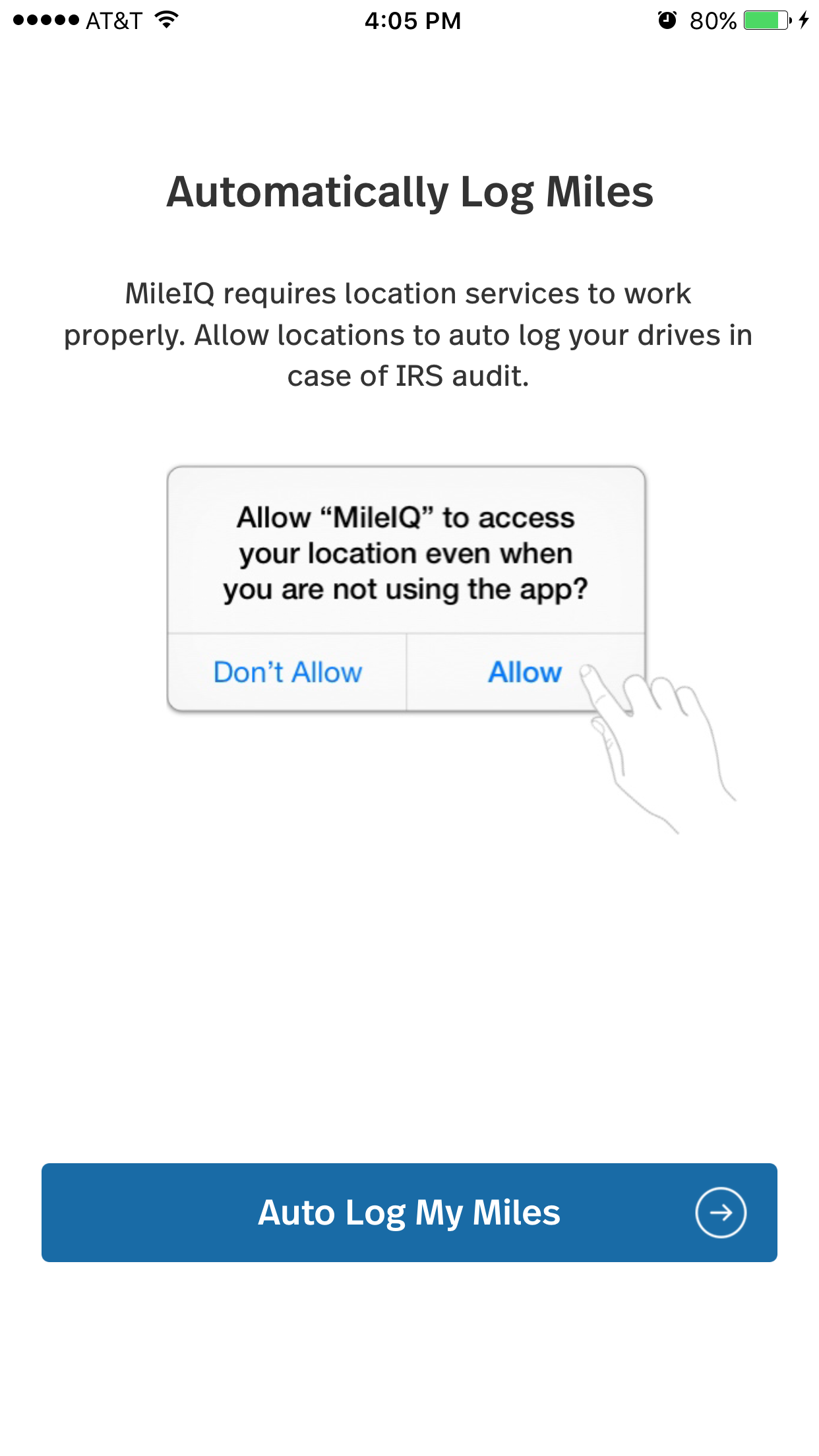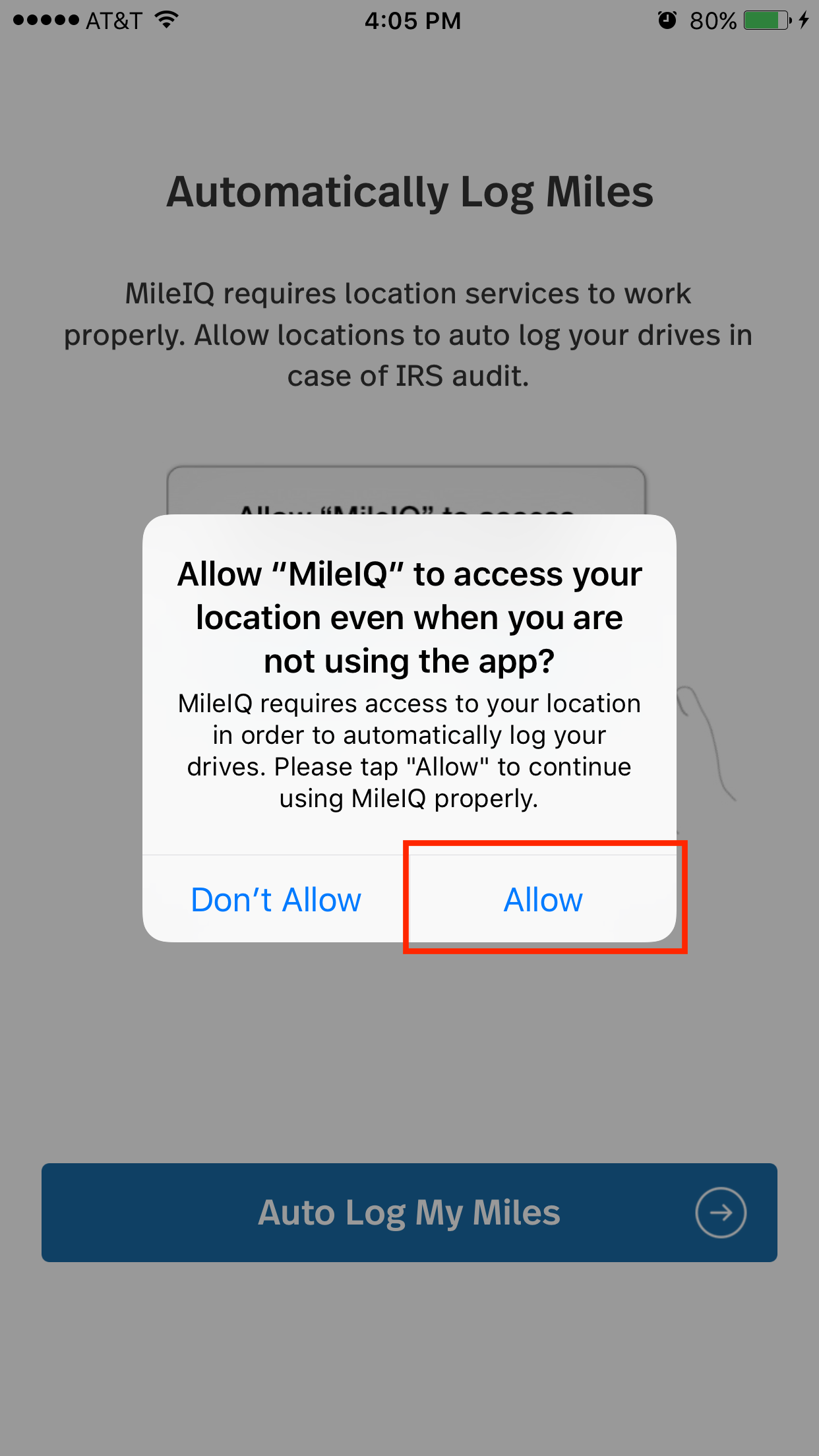 • 
Important
: Please allow location services in the manner above. MileIQ's ability to detect drives depends on having access to location services
3. Congratulations! You're all set. The only thing left to do is:
Go for a drive!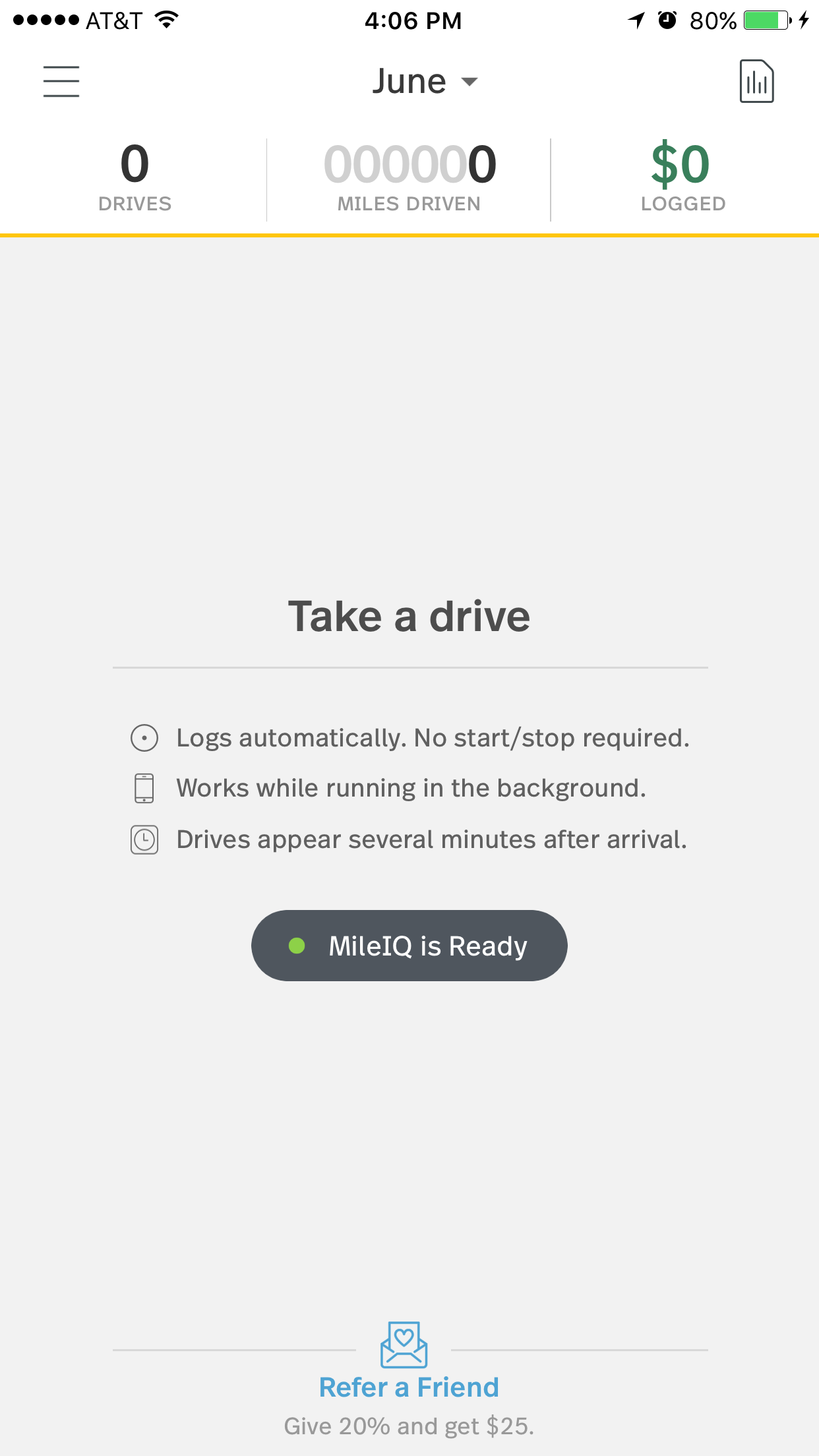 As you drive, MileIQ will automatically detect your trips and download drive cards. Relax and watch your drives add up!