Whether you download MileIQ from the App Store or Google Play, the account signup steps are the same. Simply add your email address, create a password, verify your email, and start logging drives. You can even sign up for MileIQ from our website before downloading the app and add drives you've already taken.
For a quick tutorial on downloading and signing up through our mobile app, watch the following video on how to get started. For more detailed instructions, read on below.
Account Signup from the MileIQ website
On mileiq.com, click "Sign Up" to get started.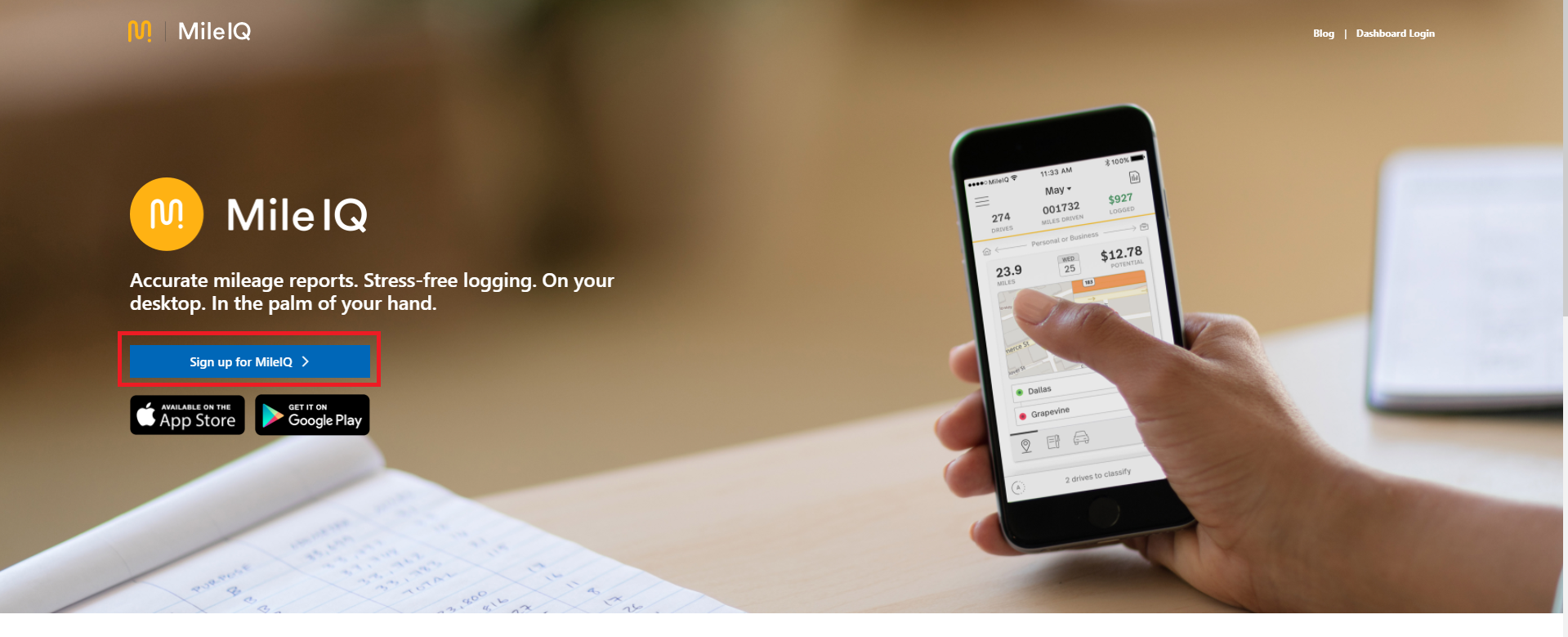 Enter your email address and a password to create a free MileIQ account.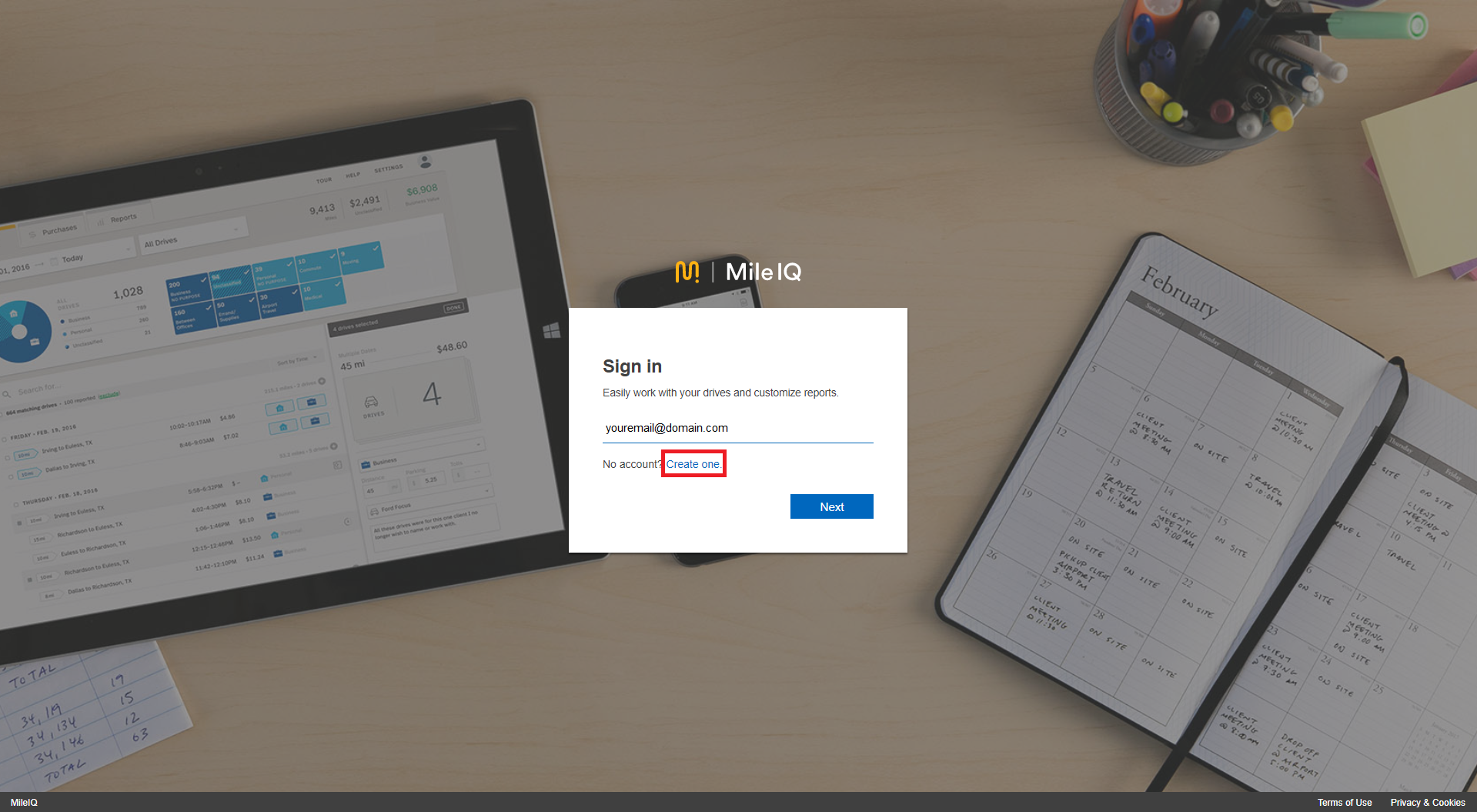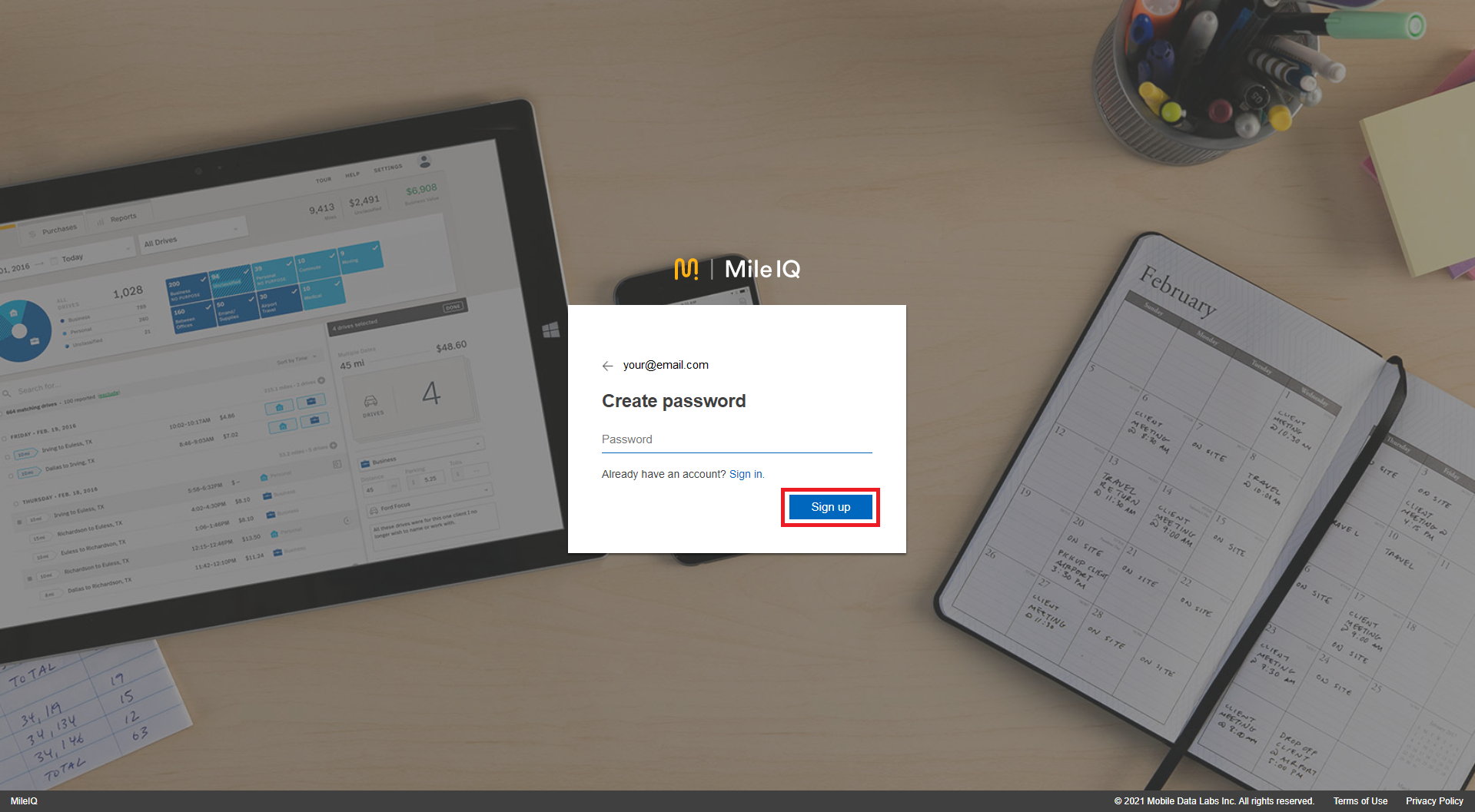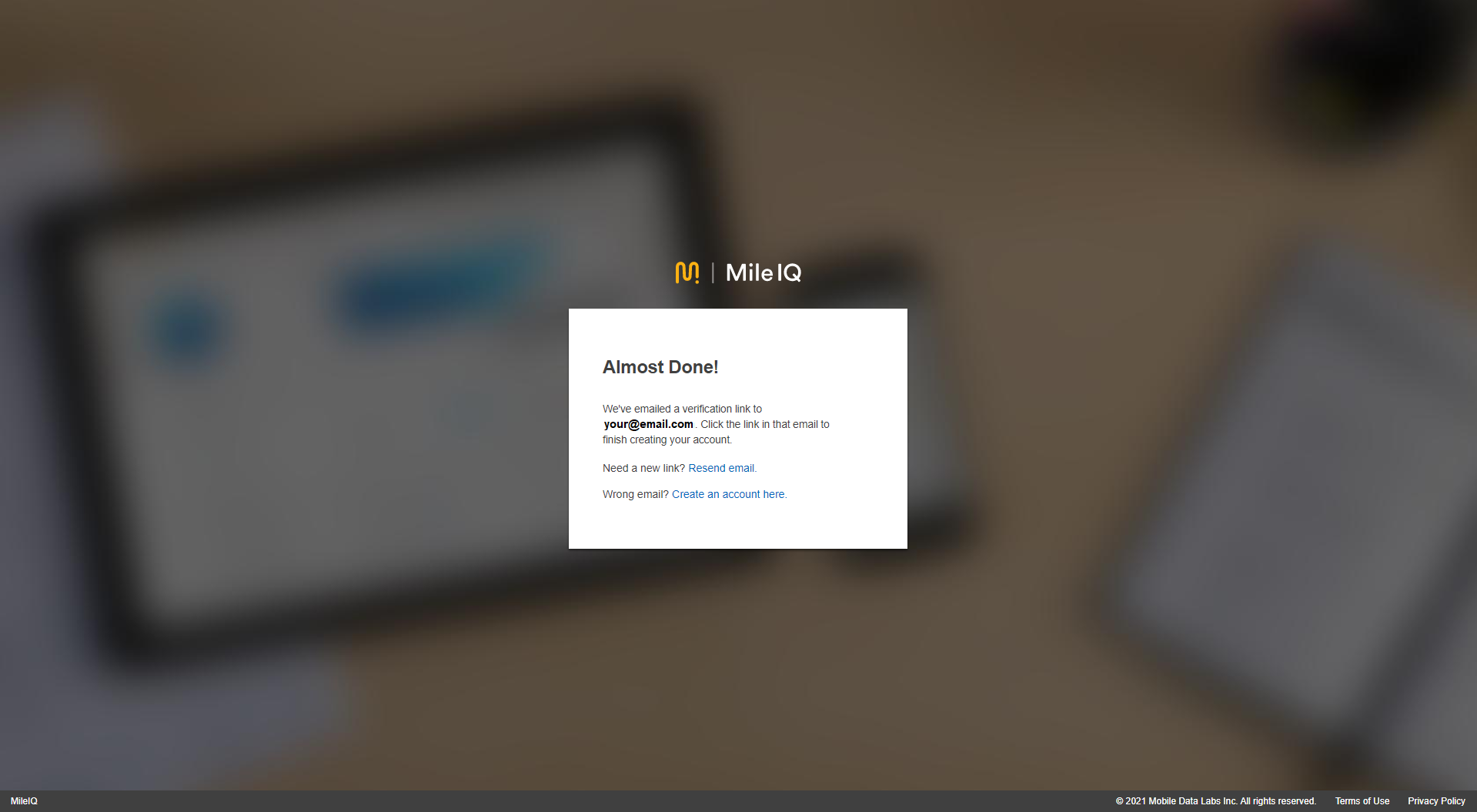 If your code has expired, go to mileiq.com/create or the MileIQ app, then sign in again and request a new verification email.
Afterwards, you will be able to access our powerful web dashboard. This will be the same account you use to sign in on the mobile app.
(Note: You'll still need to download the MileIQ app on your mobile device to start catching drives.)
Installation on iOS
Download the MileIQ app to your iOS device from the Apple App Store



Installation on Android
Download the MileIQ app to your Android device from the Google Play Store.




As you drive, MileIQ will automatically detect your trips and download drive cards. Relax and watch your drives add up!
For more information on taking your first drive, please see here: Take your First Drive
UP NEXT: