You can quickly and easily check your MileIQ settings after the emergency iOS 14 update by following these steps.
Step 1.
Open the Settings app on your device and search for the MileIQ application in the list. Tap on MileIQ and you will be taken to the Location access menu. Please ensure the option for Mobile Data and Background App Refresh are enabled as shown below. Then click on Location where highlighted in the image.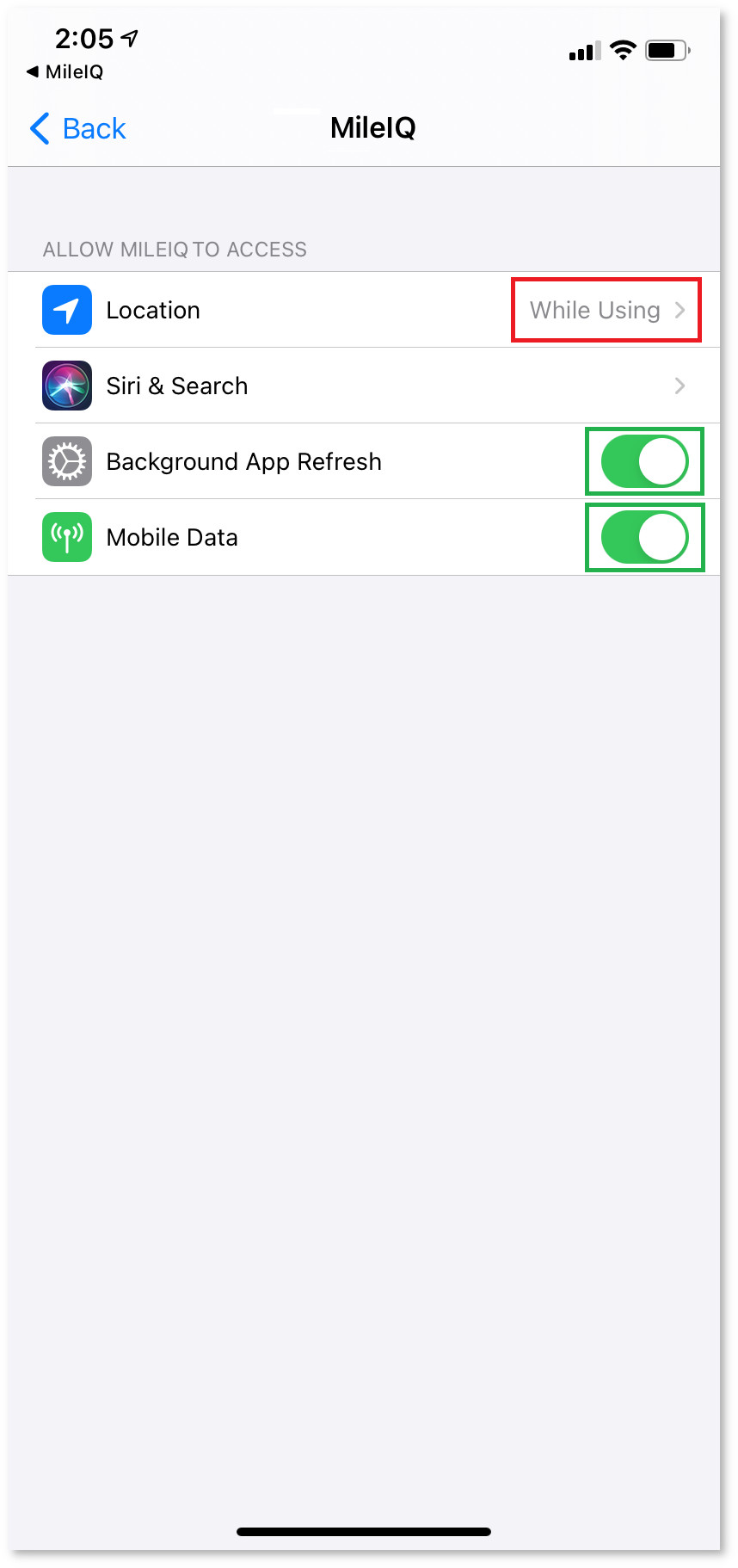 Step 2.
Important! A new setting in iOS 14 was added that MileIQ needs to optimally perform on your device. First ensure that the option for Always is selected then make sure to turn on the new feature Precise Location. Your settings screen for MileIQ should look like this: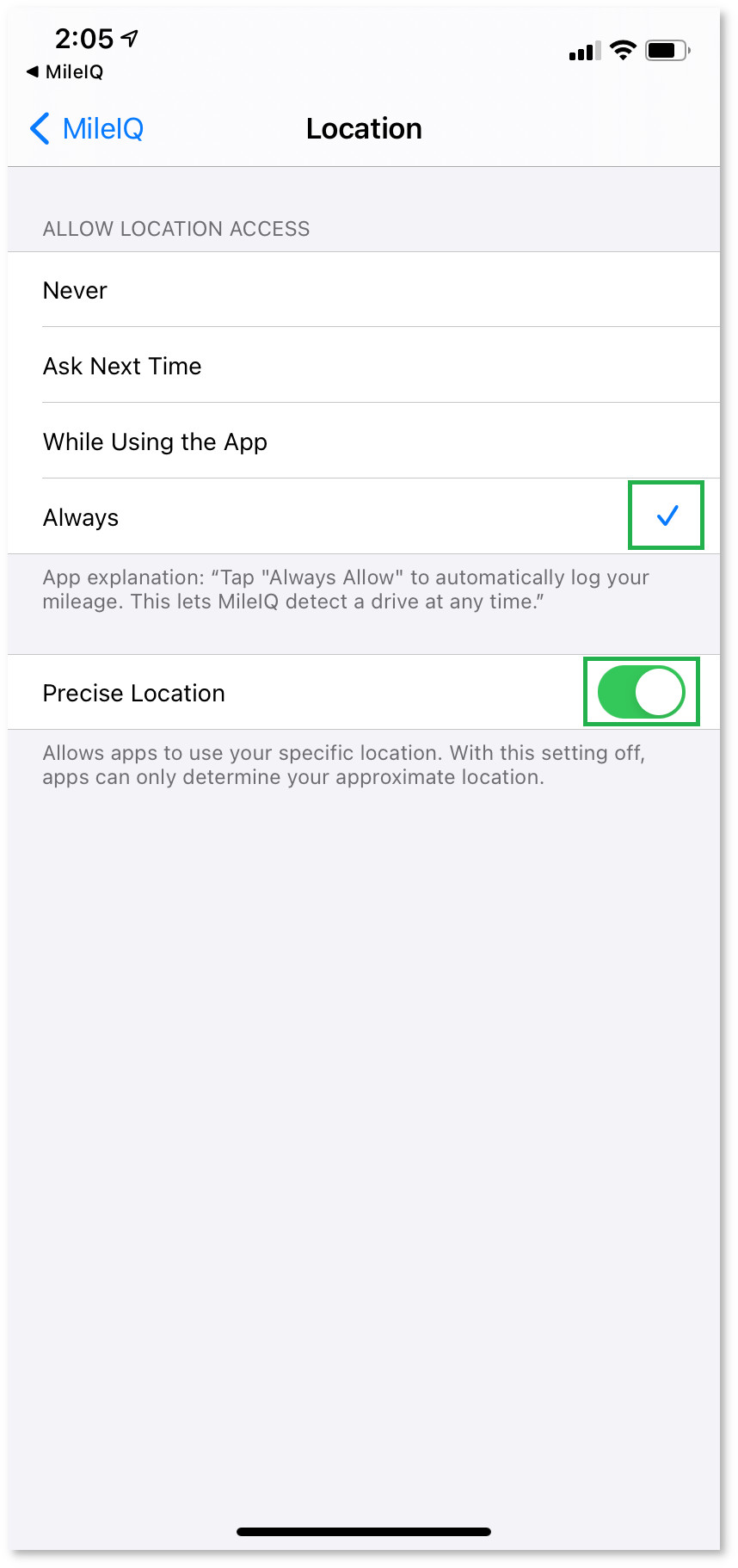 That's it! Your MileIQ should now be configured to capture your drives.
Here are a few articles that you may find useful: