This experimental feature is available for iOS devices and MileIQ for a limited number of customers. If you do not see this Enhanced Tracking setting in MileIQ, then this experimental feature has not been made available to you at this time.
What is Enhanced Tracking?
You can enable MileIQ to use Enhanced Tracking on your iOS device to more accurately determine when you are traveling in a vehicle. When Enhanced Tracking is enabled, MileIQ will keep running in the background even after an arrival has been detected. This feature improves the ability to capture more of the route by eliminating some of the delayed departures that are experienced. When the Enhanced Tracking is enabled, MileIQ will use more battery to keep MileIQ running in the background. You can turn off Enhanced Tracking at any time.
If Enhanced Tracking is disabled, automatic drive detection still occurs within the MileIQ app.
If you need to, you can pause automatic drive detection.
Managing Enhanced Tracking
You can turn on or off this feature in the MileIQ app settings. It is not adjustable from the web dashboard. To turn on or off usage of motion data in the MileIQ app, go to Menu > Drive Detection > Enhanced Tracking.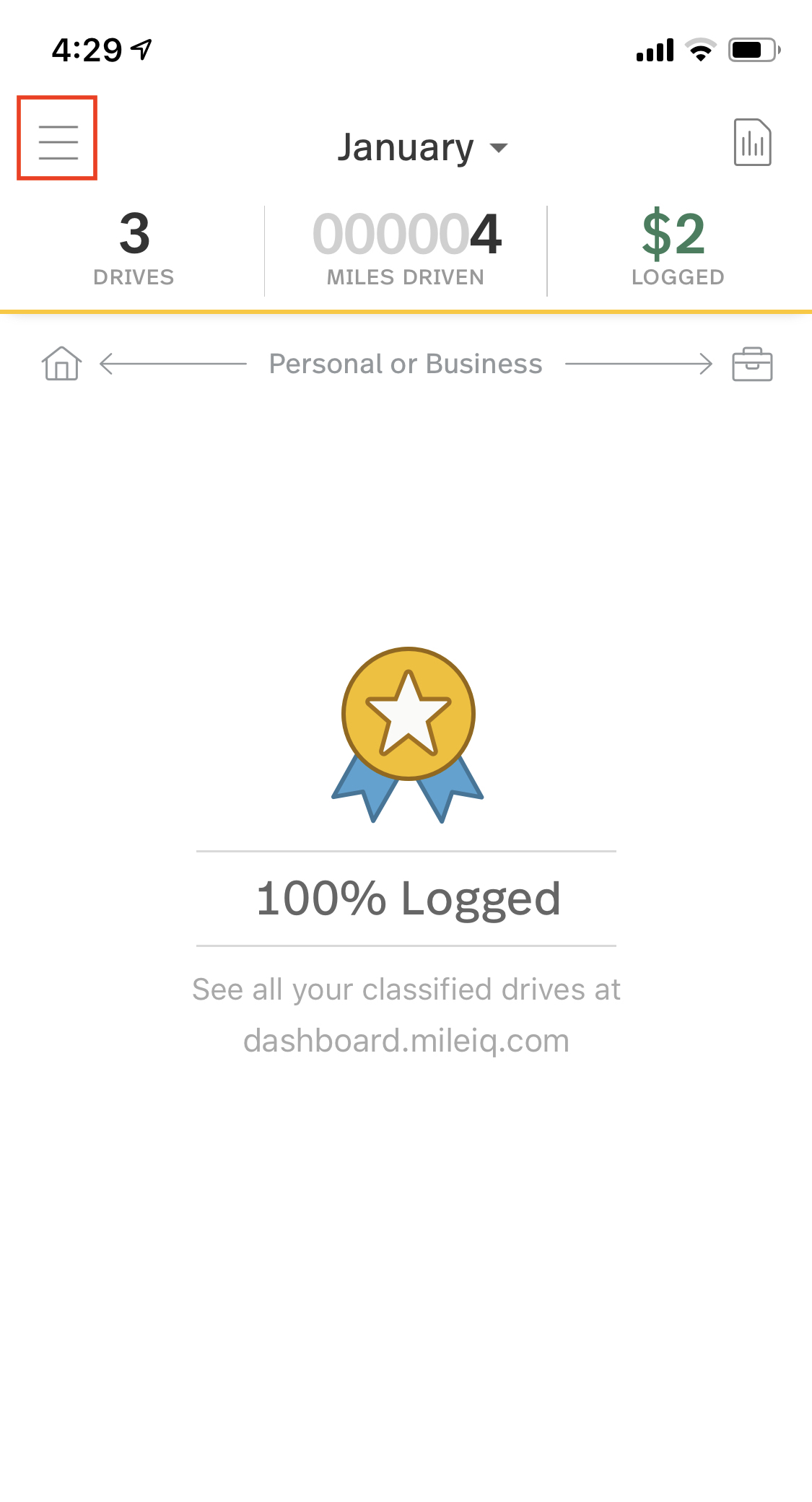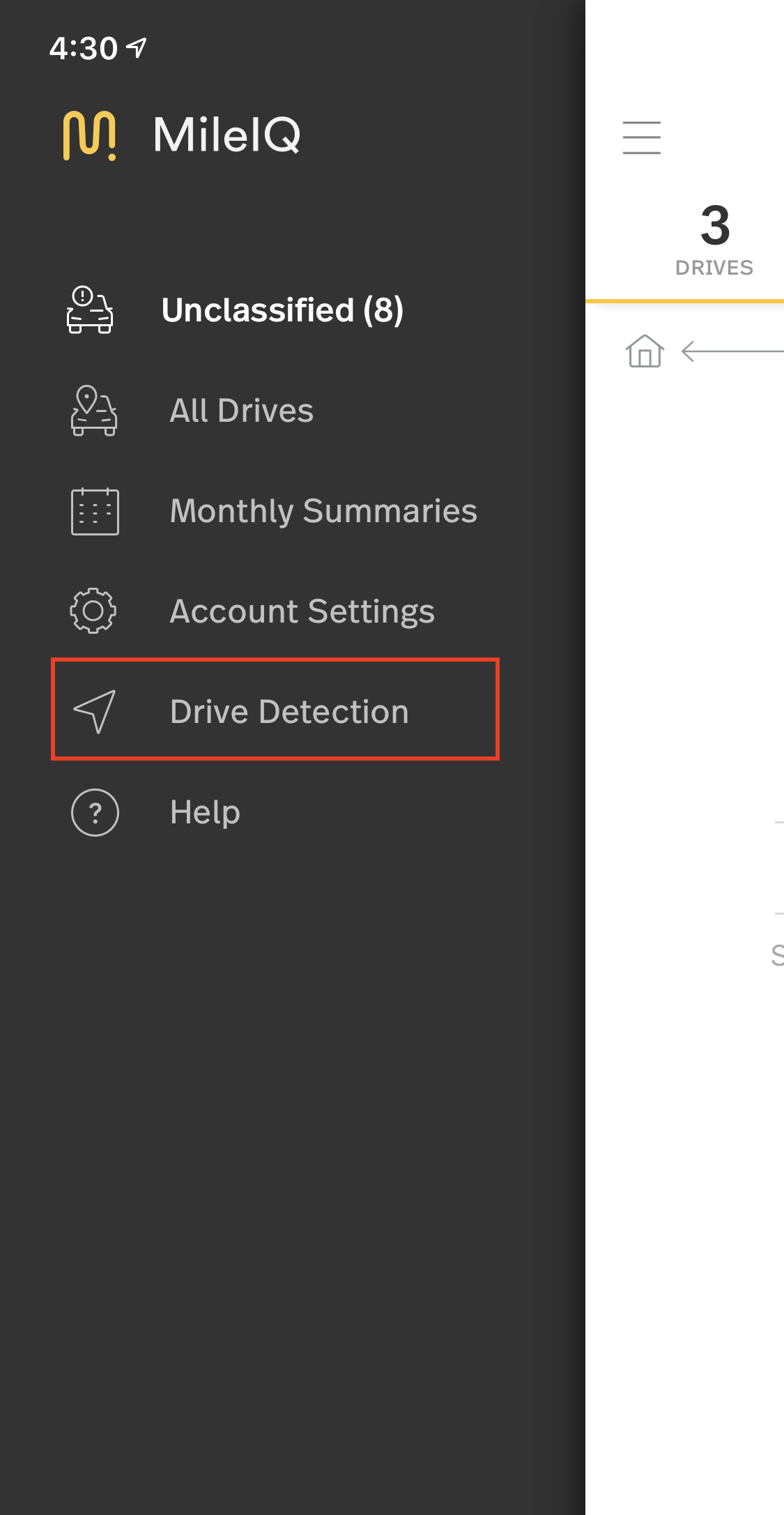 From there you'll notice a toggle switch to control the Enhanced Tracking. If the switch background is green, Enhanced Tracking usage is turned "On". If the switch background is grey, Enhanced Tracking usage is turned "Off".
You must click OK to grant permission for MileIQ to use this data. MileIQ will only prompt you the first time you toggle the switch to "On".
Additional Information
To use Enhanced Tracking in MileIQ's drive detection process, the Enhanced Tracking switch must be toggled to "On" in MileIQ's setting.
Automatic drive detection still occurs with your MileIQ app if you don't grant permission to MileIQ to Enhanced Tracking.
Please review our privacy policy for the usage of your data.