MileIQ makes it easy to report on the miles you've captured and can export in two formats: PDF or XLS. Note: While PDF reports are available, the mileage values are only calculated based on the primary vehicle rate. The XLS (spreadsheet) format is optimized to calculate tiered mileage values correctly.
Here is a quick overview of each file type:
PDF - Viewed best in programs like Adobe Reader, Preview, and Google Docs.
XLS - This file is best viewed in Microsoft Excel, Apple Numbers, and Google Docs — you can modify your rates and it will update dynamically.
Sample PDF Report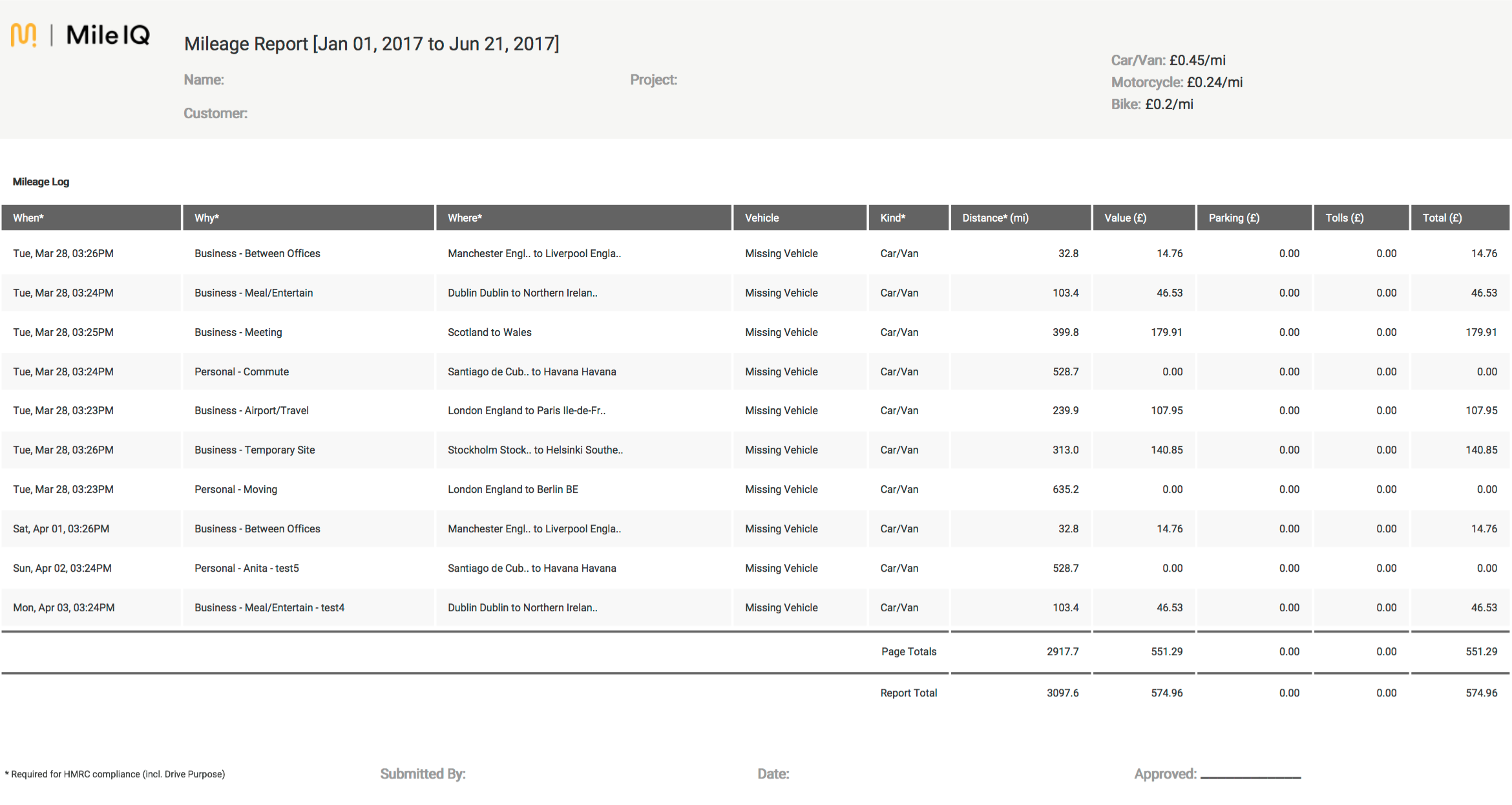 Sample XLS Report in Excel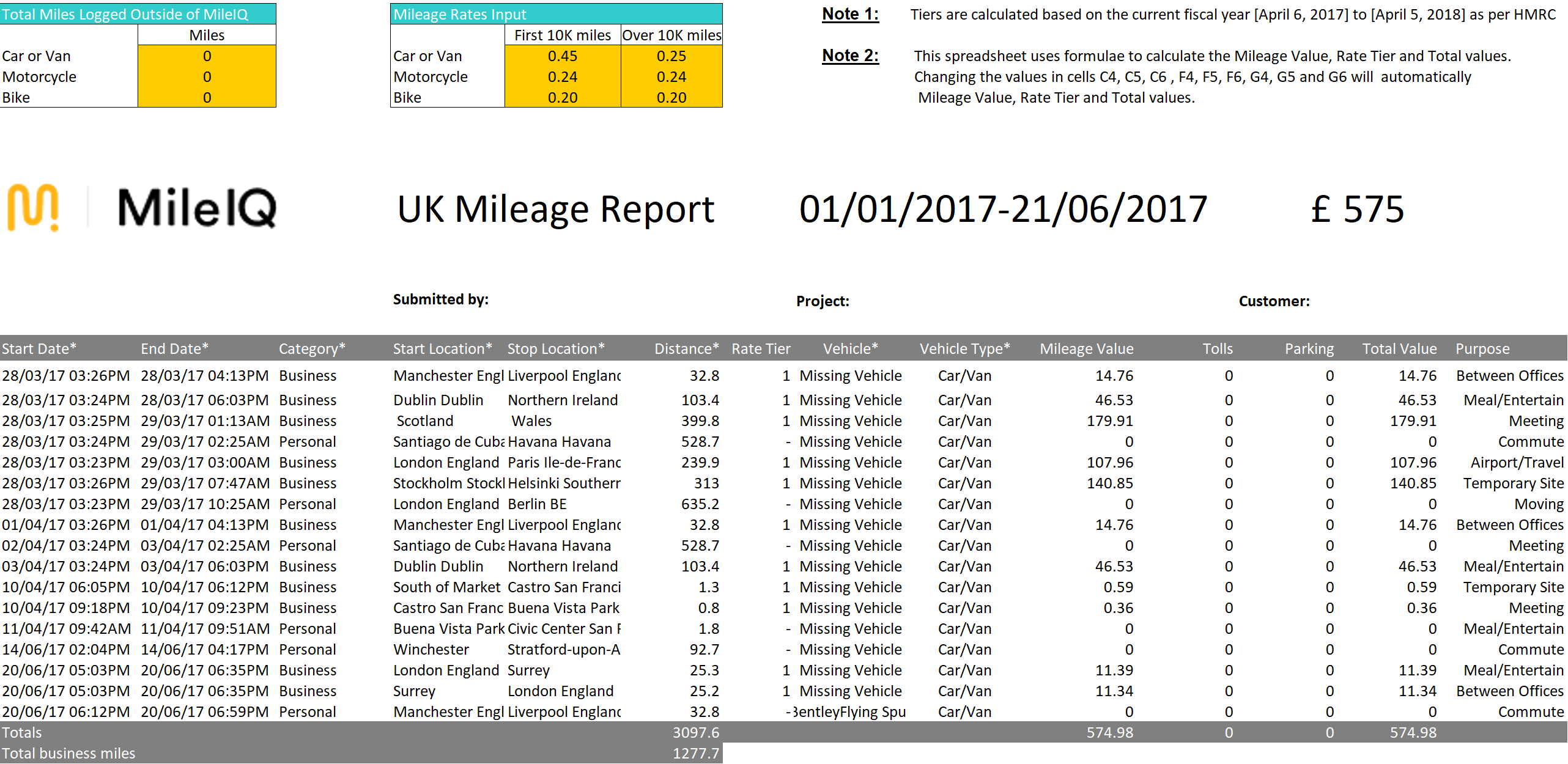 Sample XLS Print Out
Sample Annual Summary Report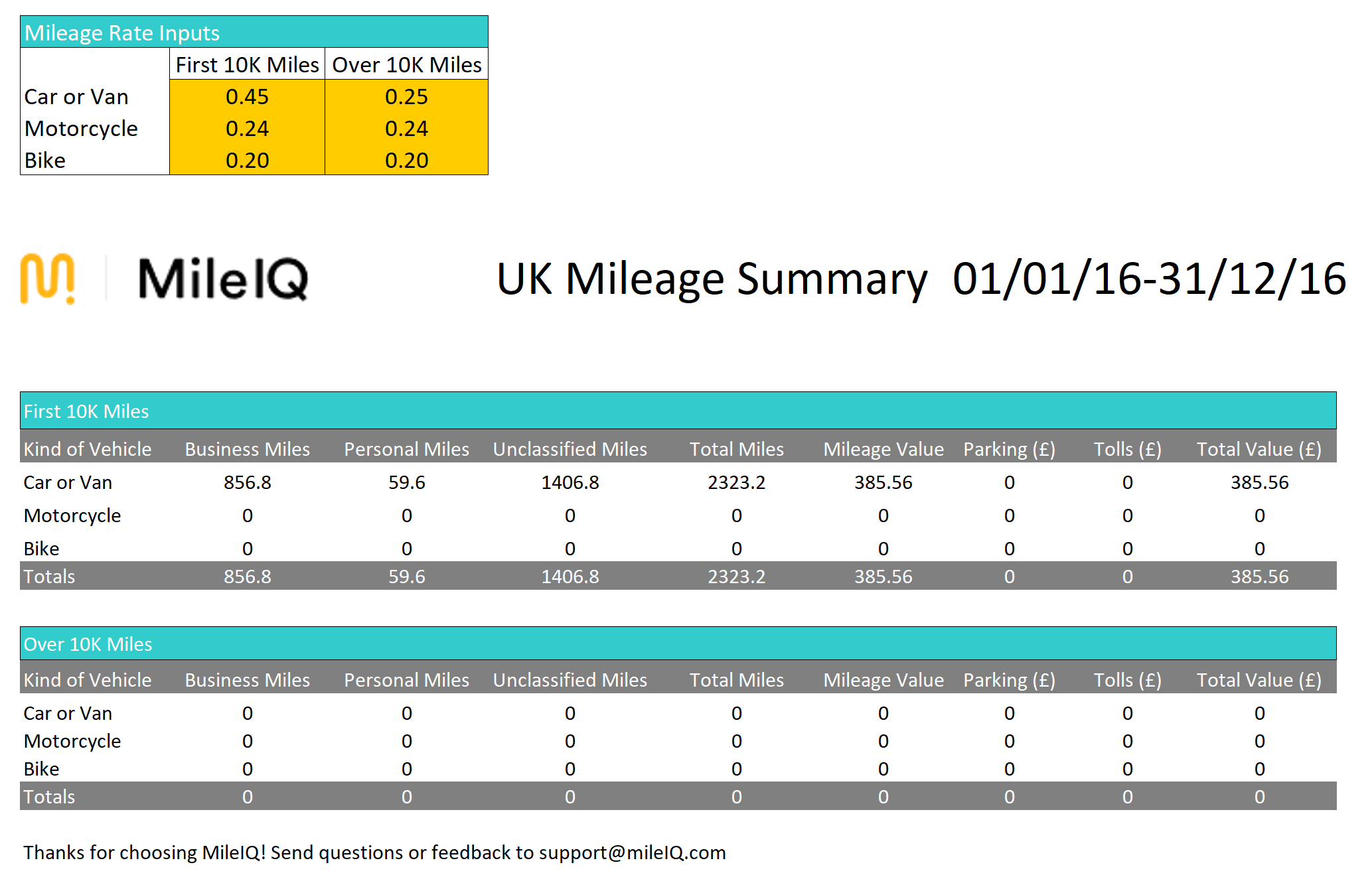 XLS Annual Summary Print Out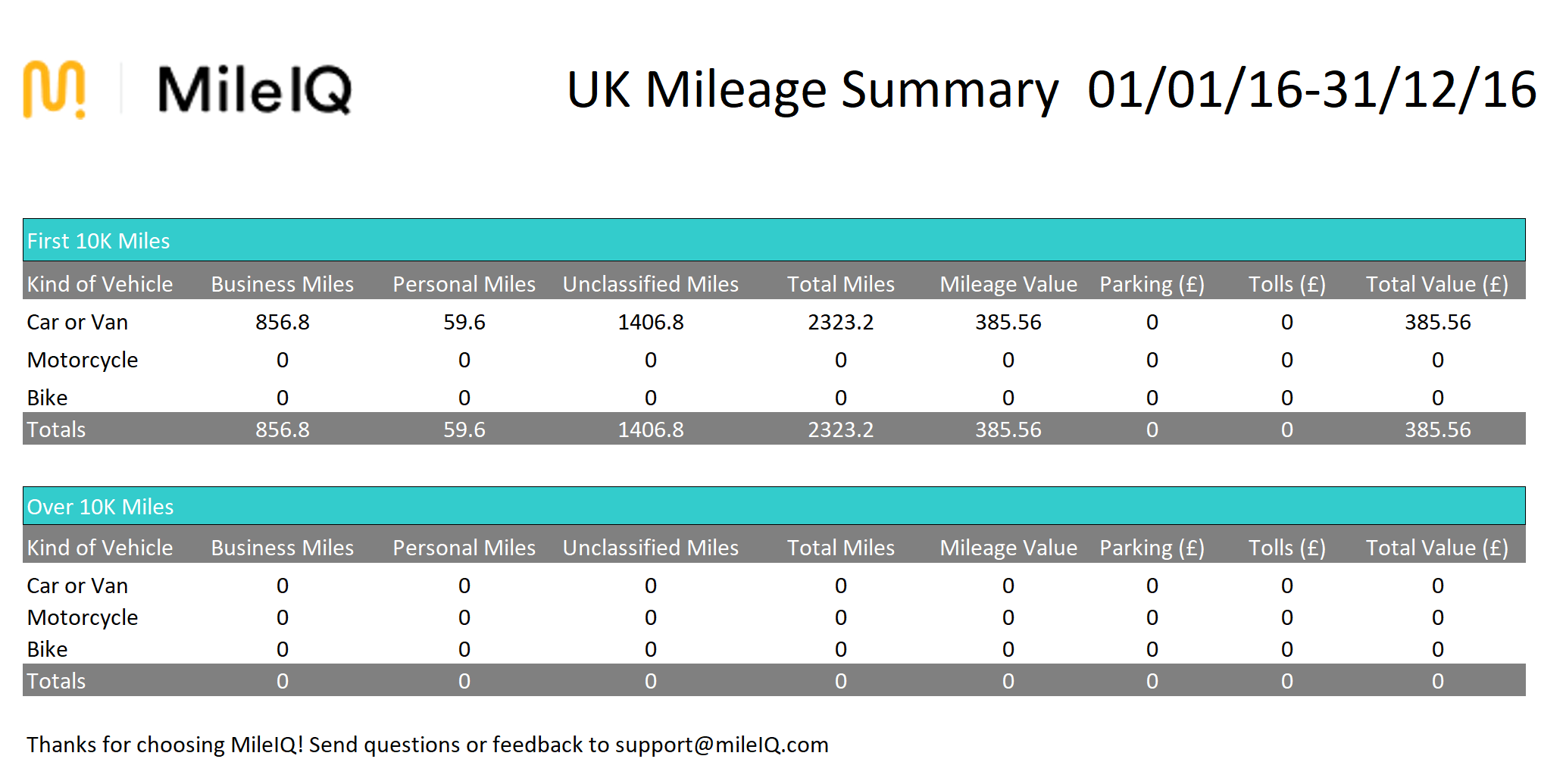 Additional Information
Note that "-unspecified-" represents any drives that have been classified without a Vehicle. To quickly assign Vehicles to these drives, please see How to: Search for Drives
For more information on generating reports, please visit the Reporting section of the MileIQ Knowledge Base.
Drive details can be edited directly from the web dashboard at dashboard.mileiq.com (See here for more info: Viewing, Editing & Classifying Drives. You'll need to run a report each time these details are updated to see the changes take effect on the reports.