You can change your email / username with MileIQ by logging into your account at dashboard.mileiq.com and navigating to Settings > Profile > Email Address. If you can't remember your password, you can request a password reset email at the mobile app or web dashboard.
Once you've logged in with your current email and password, click on the Settings button next to your current email address at the top right of the screen to reveal the Settings page.

From the Account section of the Settings page, you're able to change your email by entering the new email in the 'New Email Address' text box.

To confirm, enter your current password in the 'Current Password' text box and click the 'Save New Email' button.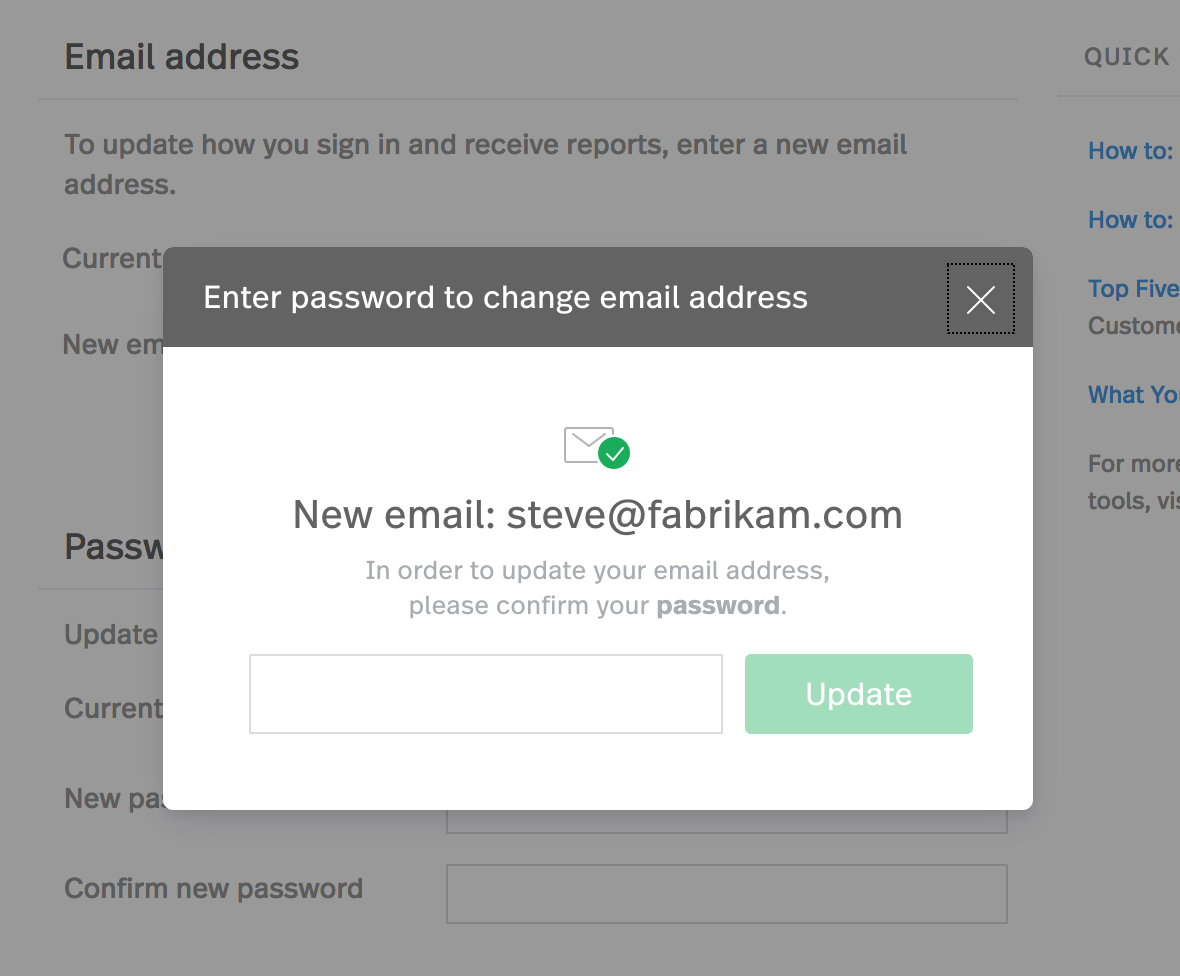 If your MileIQ login was created using a Microsoft account, these fields will be greyed out on your dashboard, and you'll need to change your email by following the steps outlined here: Change the email for your Microsoft account.
Note
Changing your email here will change both the login credential (username) for your account and the email address to which any reports are sent.