Requesting a monthly report of your drives from MileIQ has never been easier! We now offer two seamless ways to get your drives emailed to you: from within the mobile app or from the header of the MileIQ web dashboard (dashboard.mileiq.com).
Mobile App
From the mobile app interface, first tap on the share/send button at the top right of the screen.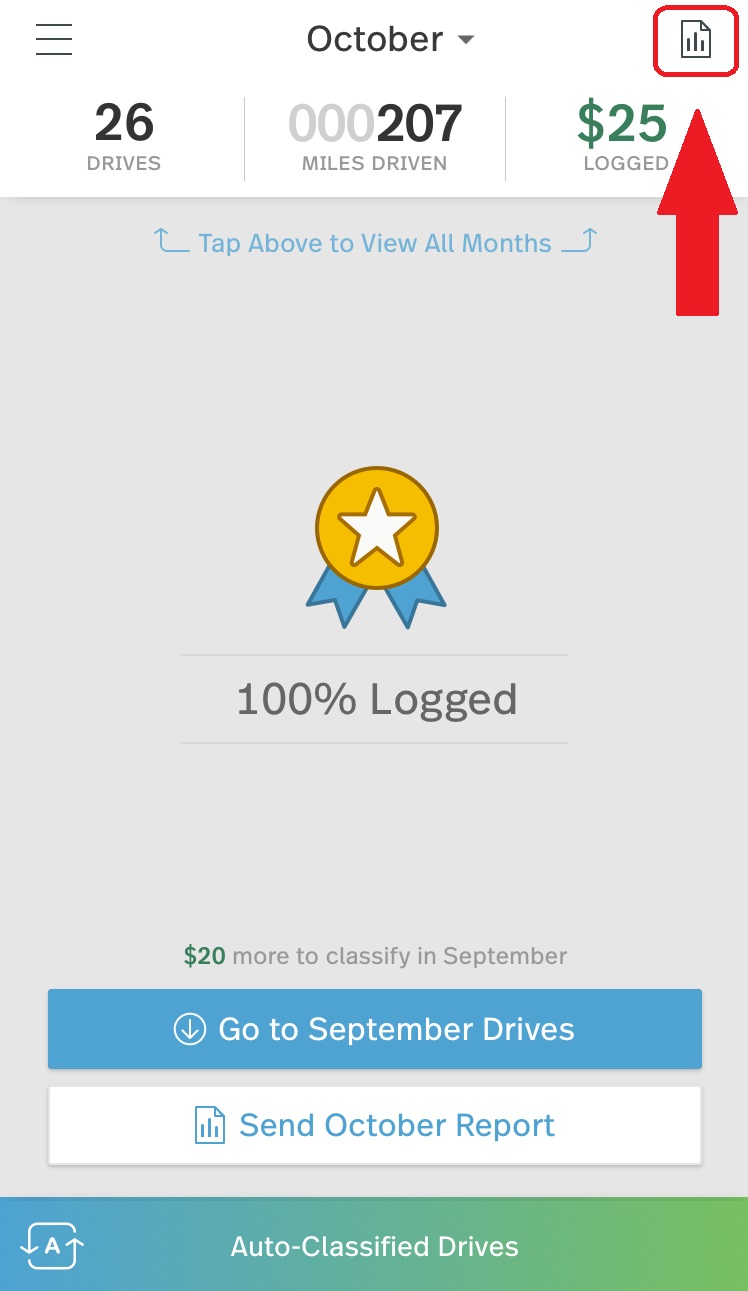 Then, select the month for which you would like to receive your recorded drives.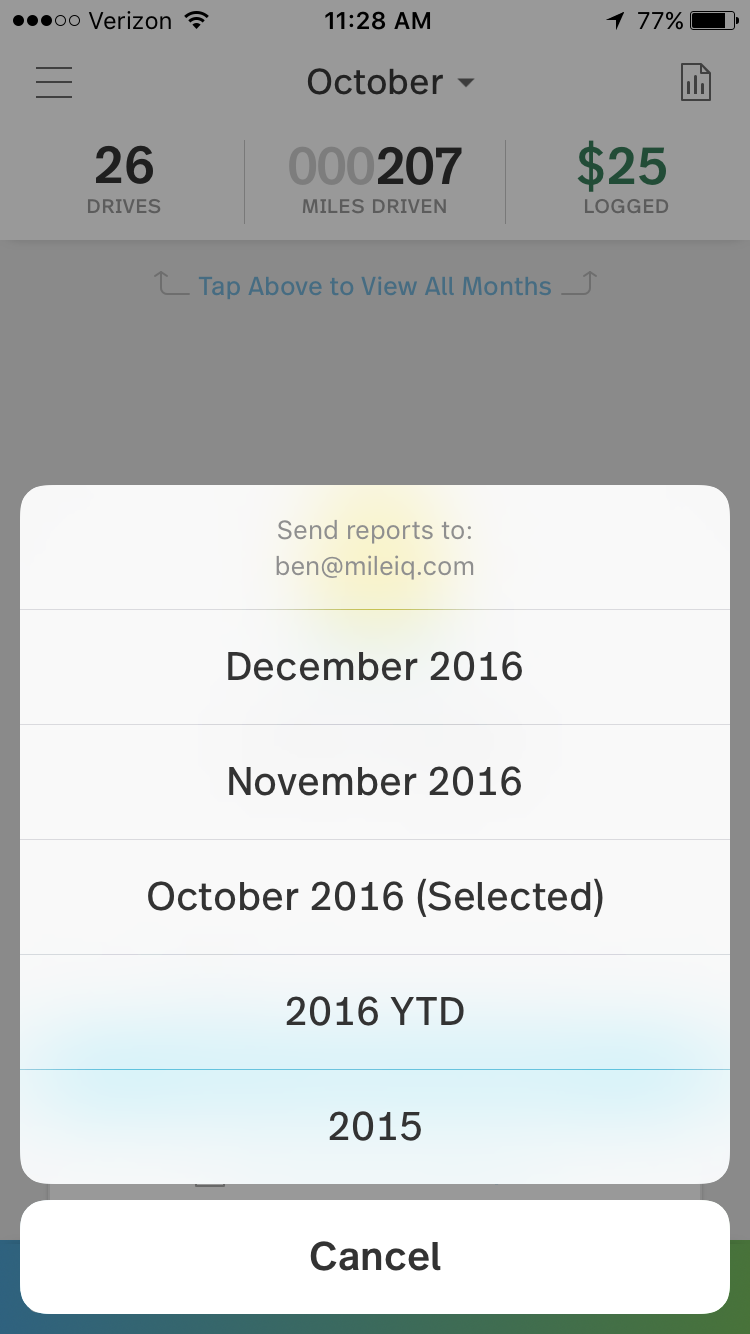 And that's it! Check your inbox for an email with download links to the PDF and CSV files with your monthly drives.
Web Dashboard
To see mileage or to print a report for reimbursement from the MileIQ web dashboard (same username and password as the app at dashboard.mileIQ.com), the first step is to sign in.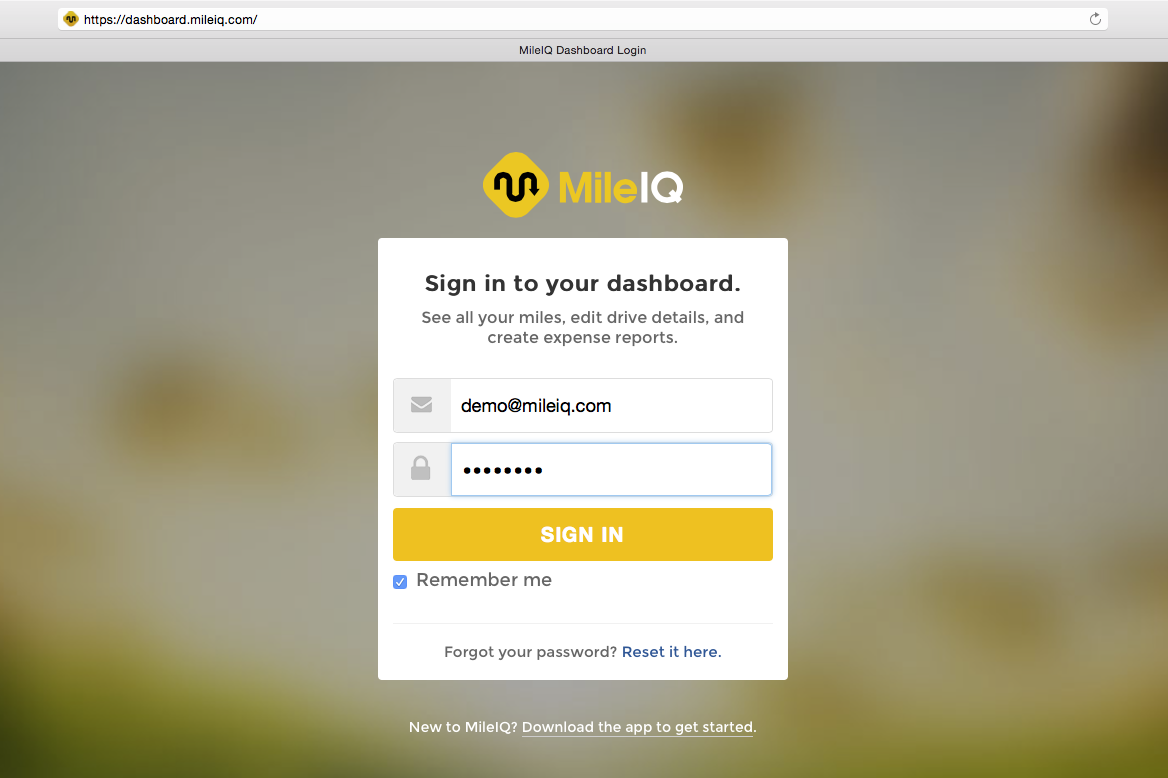 Once logged in, you'll see all your drives. First, make sure all the drives have been classified to ensure maximum business drive reimbursement. 

Then, to request a yearly report to your email address or download it from the web dashboard, simply click on the "Report" button at the top of the page.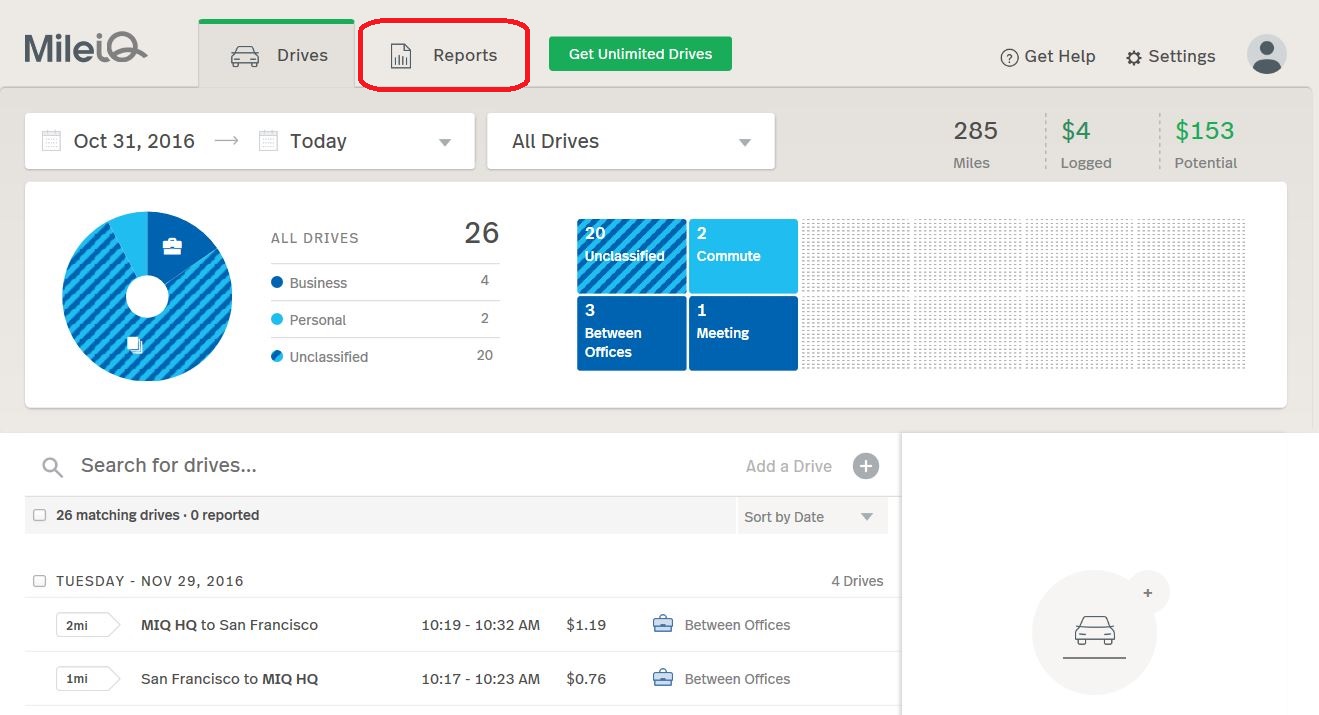 After clicking on the "Report" button at the top of the screen, you'll now see the Report Creation tool.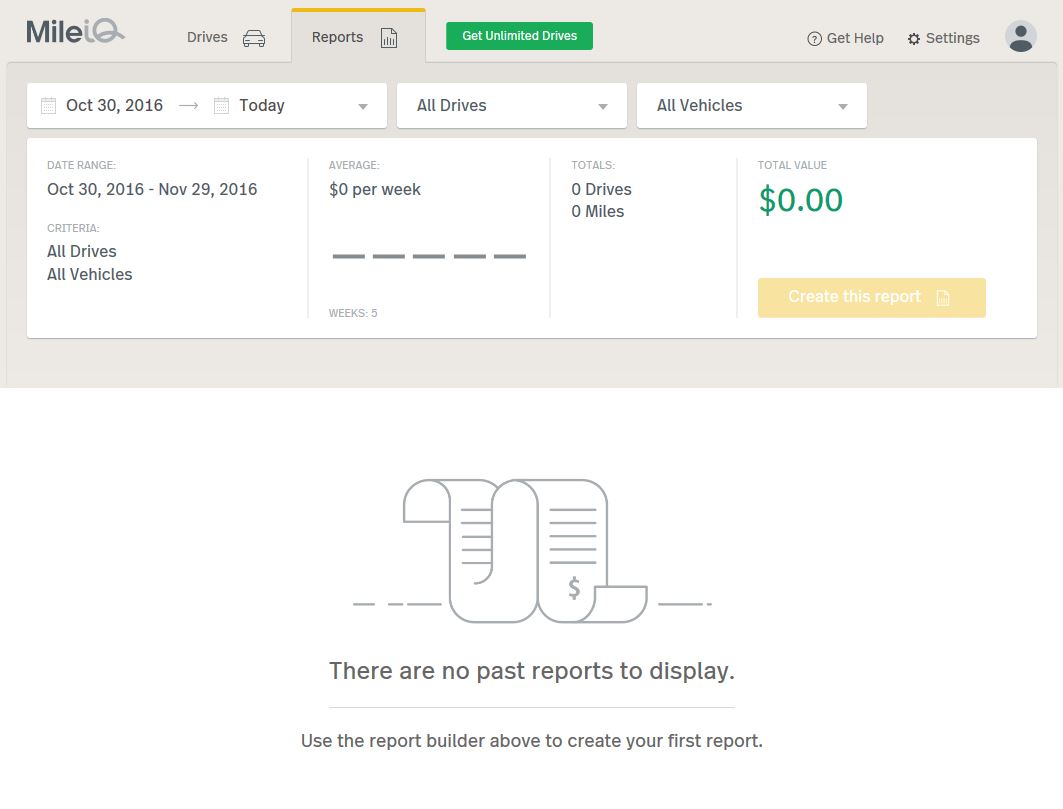 The next step is to select the monthly date range of drives and the types of drives you'd like to report.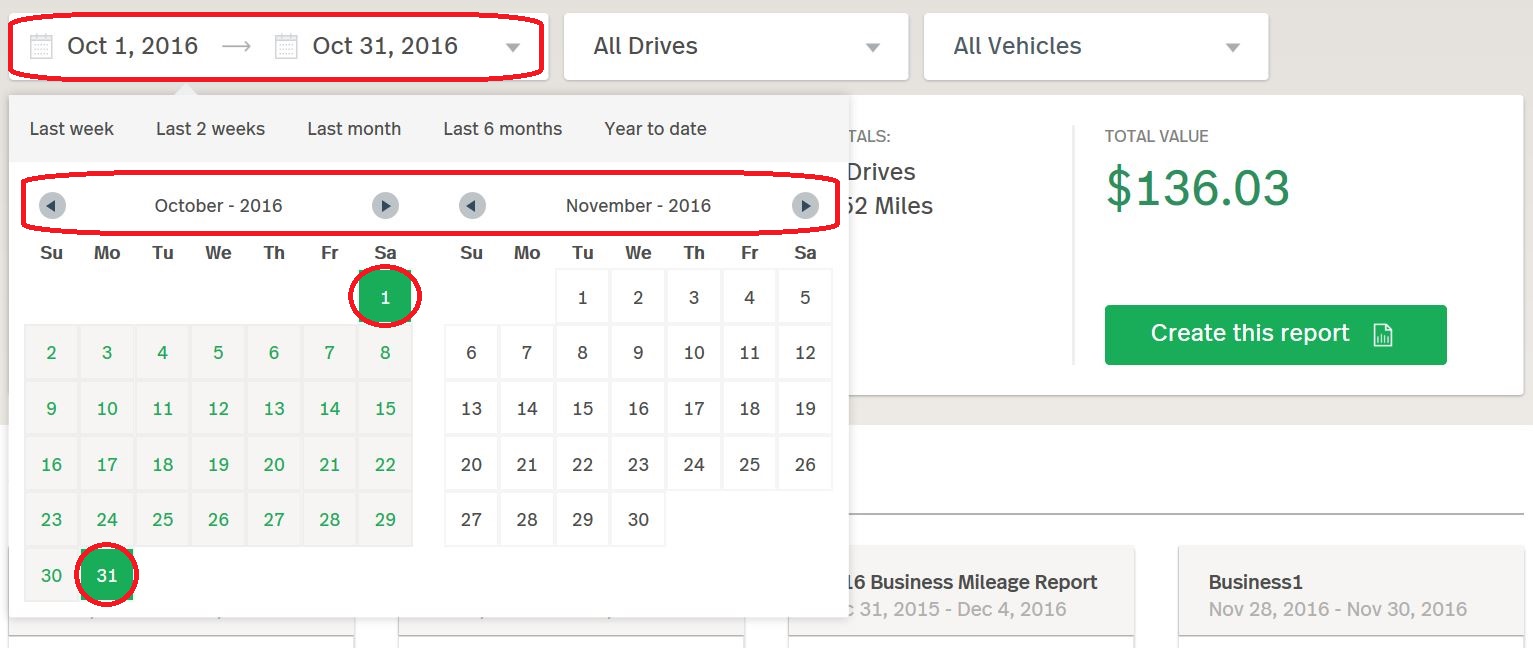 For the screenshots above, I selected the October 1st and October 31st dates to view all drives from October. Choosing "Create this report" will bring up the Create Report dialog box to label the newly created report and choose the delivery method. Reports can be delivered through Email, Concur, Freshbooks, or downloaded directly from the web dashboard.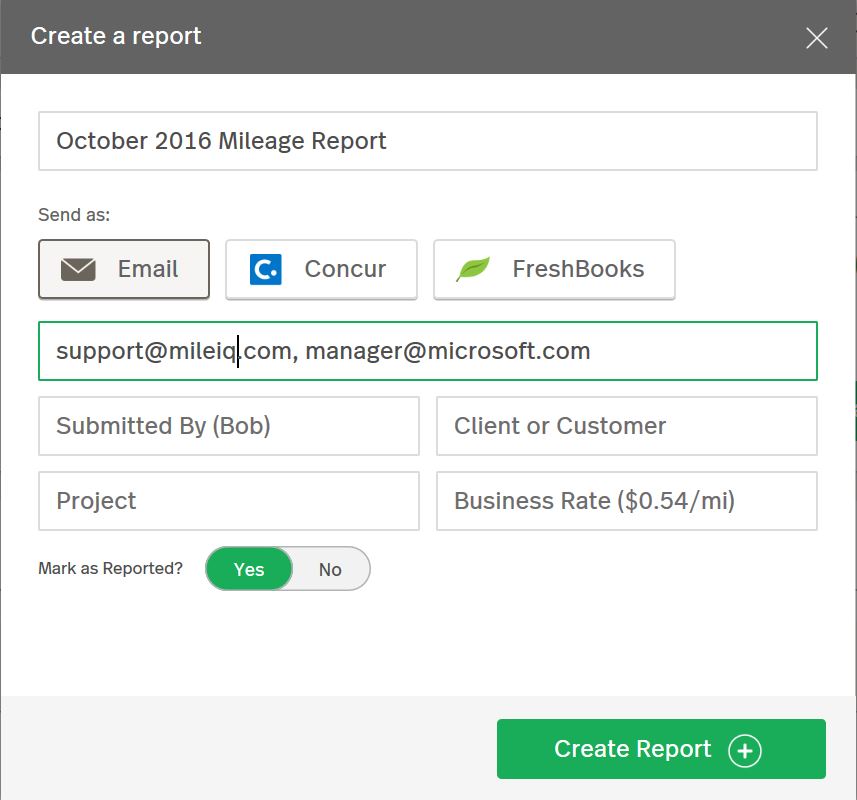 The above screenshot shows the report will be named "October 2016 Mileage Report" and be emailed to both support@mileiq.com and manager@microsoft.com. Click "Create Report" to email the reports to the designated addresses or expense program and the report will be created.
After creating the report, it will also be available to download on the web dashboard below in "Archived Reports".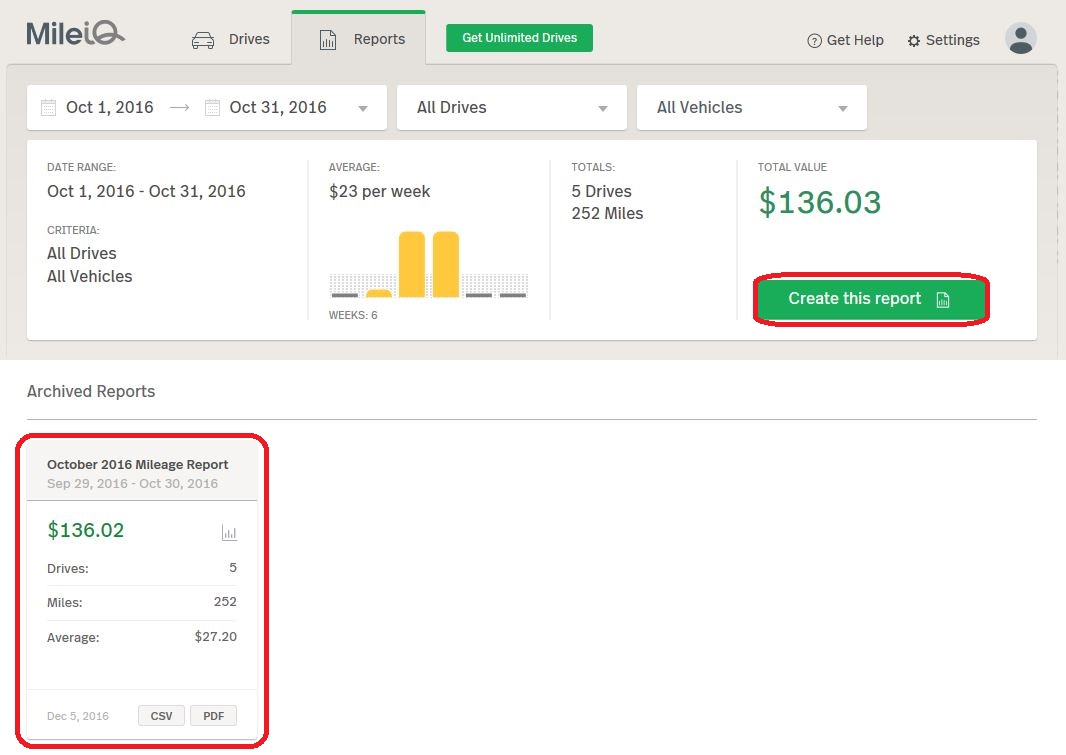 To download the report directly from the web dashboard, click on the "CSV" or "PDF" button on the corresponding report to download that file version directly to your hard drive.
REMINDER:
Monthly reports are available in both CSV and PDF formats.

CSV reports are best viewed in Microsoft Excel, Apple Numbers, and Google Docs - you can modify your rates, and they will update dynamically.

You can email your report to multiple parties by separating the email addresses using commas.