Download of MileIQ is free. Additionally, we offer free drives per month, currently at 40. Once that limit is hit, you would need to upgrade to our premium service to continue capturing drives. Our premium pricing is currently at $5.99 per month or $59.99 per year.
We know our subscription fee is an investment, and we hope you see the value in our service and think of it as an investment in yourself and/or your business. For example, a single 12 mile reimbursable trip that wouldn't have been otherwise remembered and reported is enough to justify the monthly subscription price.
There are three ways to upgrade to an unlimited plan with MileIQ: from within the mobile app, our web dashboard, and through Amazon.com.
Mobile App
To upgrade from within the mobile app:

1) Open the MileIQ app on your mobile device
2) Tap on the Menu button at the top left of the screen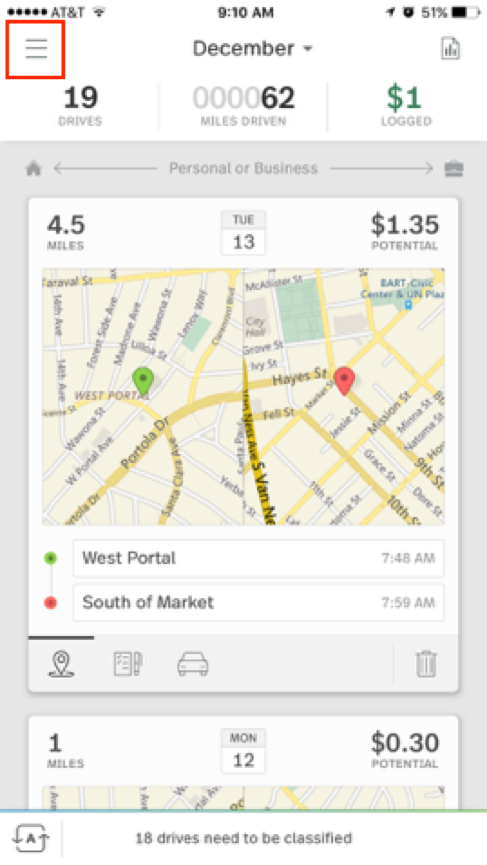 3) Select "Get unlimited drives" at the bottom of the list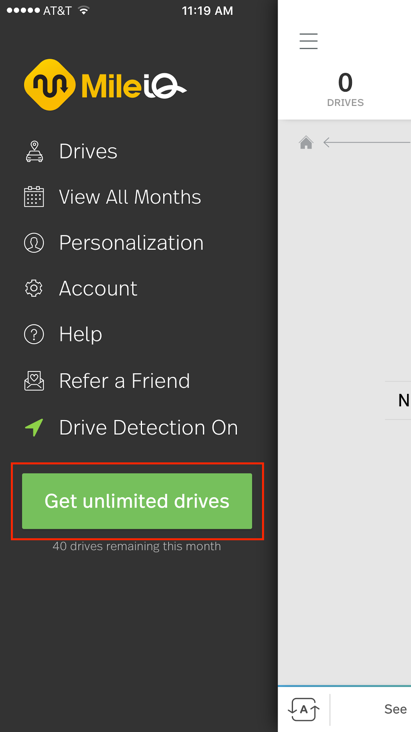 4) Select your subscription, either Monthly or Annual (for mobile, we use in-app purchases, so you'll need your AppleID or Google Play username).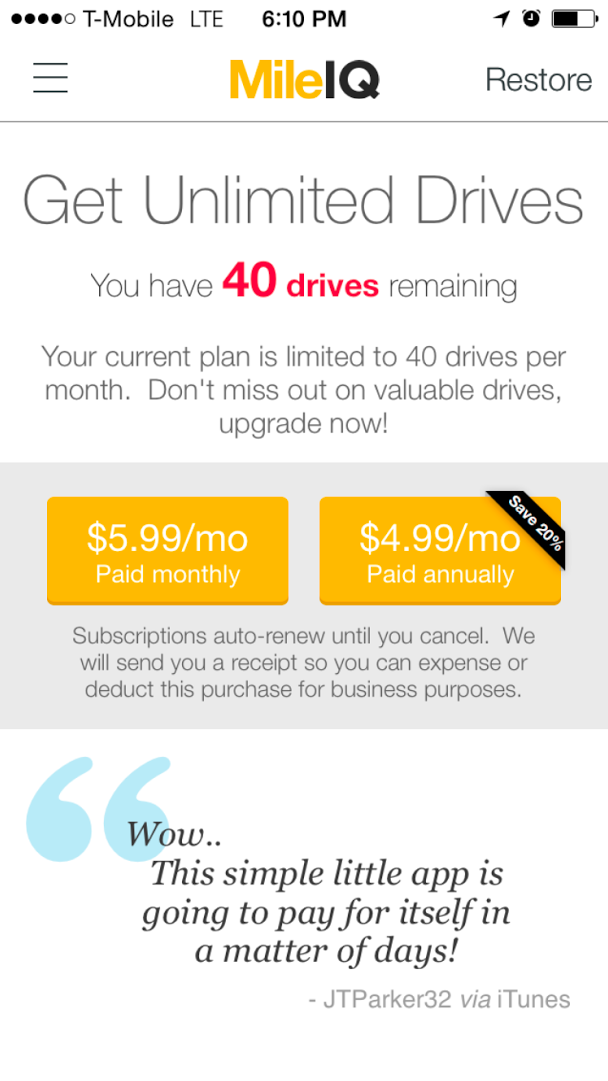 5) Input your AppleID or Play username, Password, and tap 'OK'
6) Watch the miles add up! (an iTunes or Google Play receipt will be emailed to the email address on file with those services).
Web Dashboard
To upgrade from our web dashboard:

1) Log into your MileIQ account at the MileIQ web dashboard (dashboard.mileiq.com - log in using the same email and password as the app)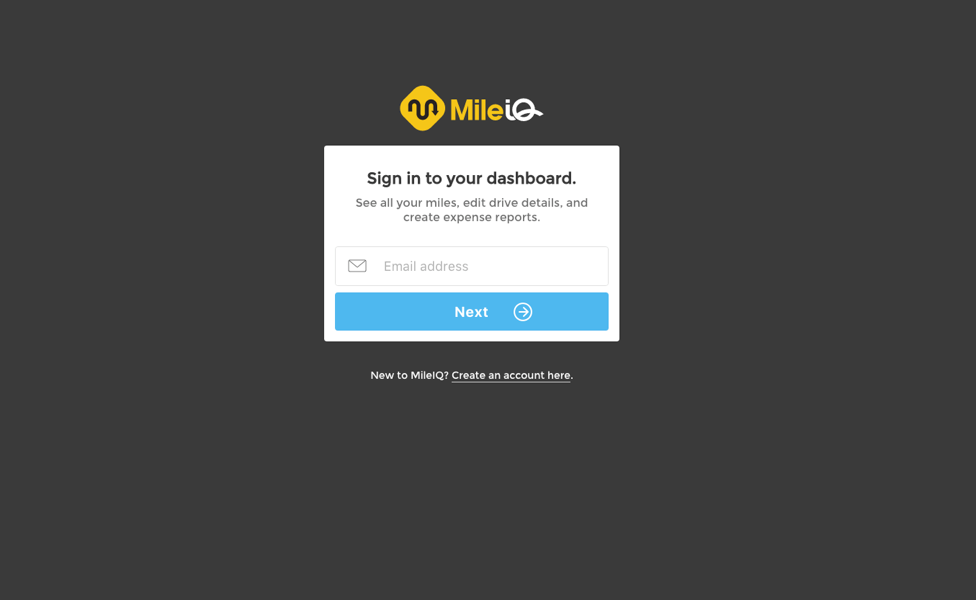 2) Click the green "Get Unlimited Drives" button at the top of the screen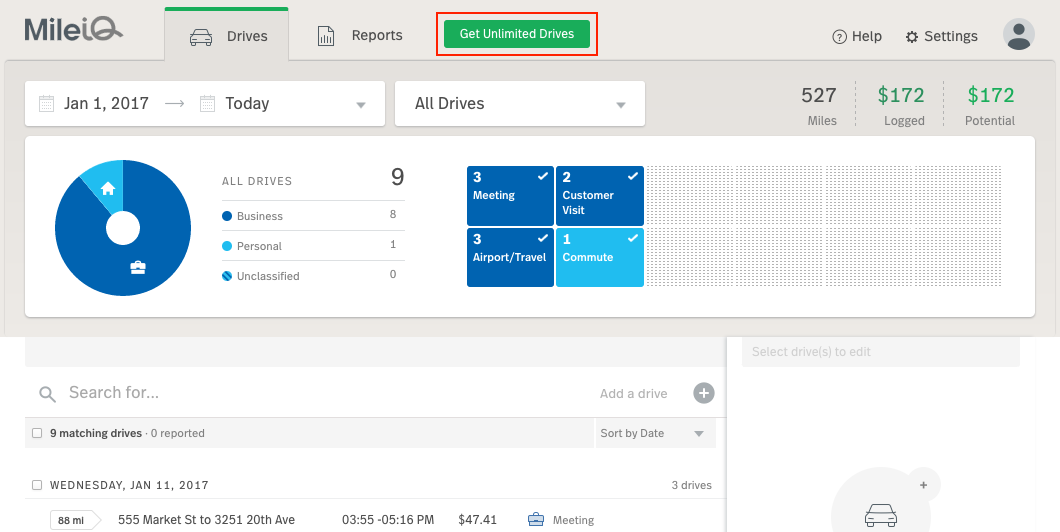 3) Select your subscription: click Monthly or Annual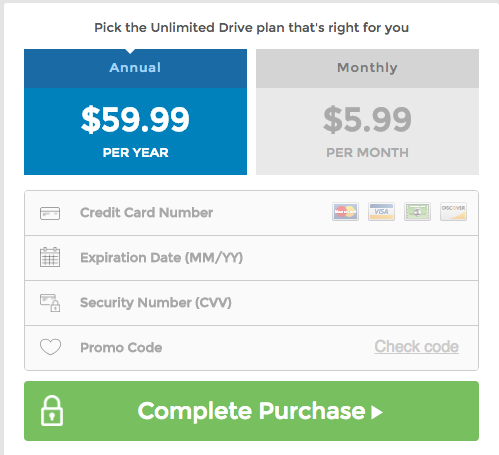 4) Checkout with your credit card of choice
5) Watch the miles add up! (a receipt will be emailed to the address on file with us)


Amazon
To upgrade from Amazon:
1) Log into your Amazon account at https://www.amazon.com/
(Note that this may differ from your credentials to log into MileIQ.)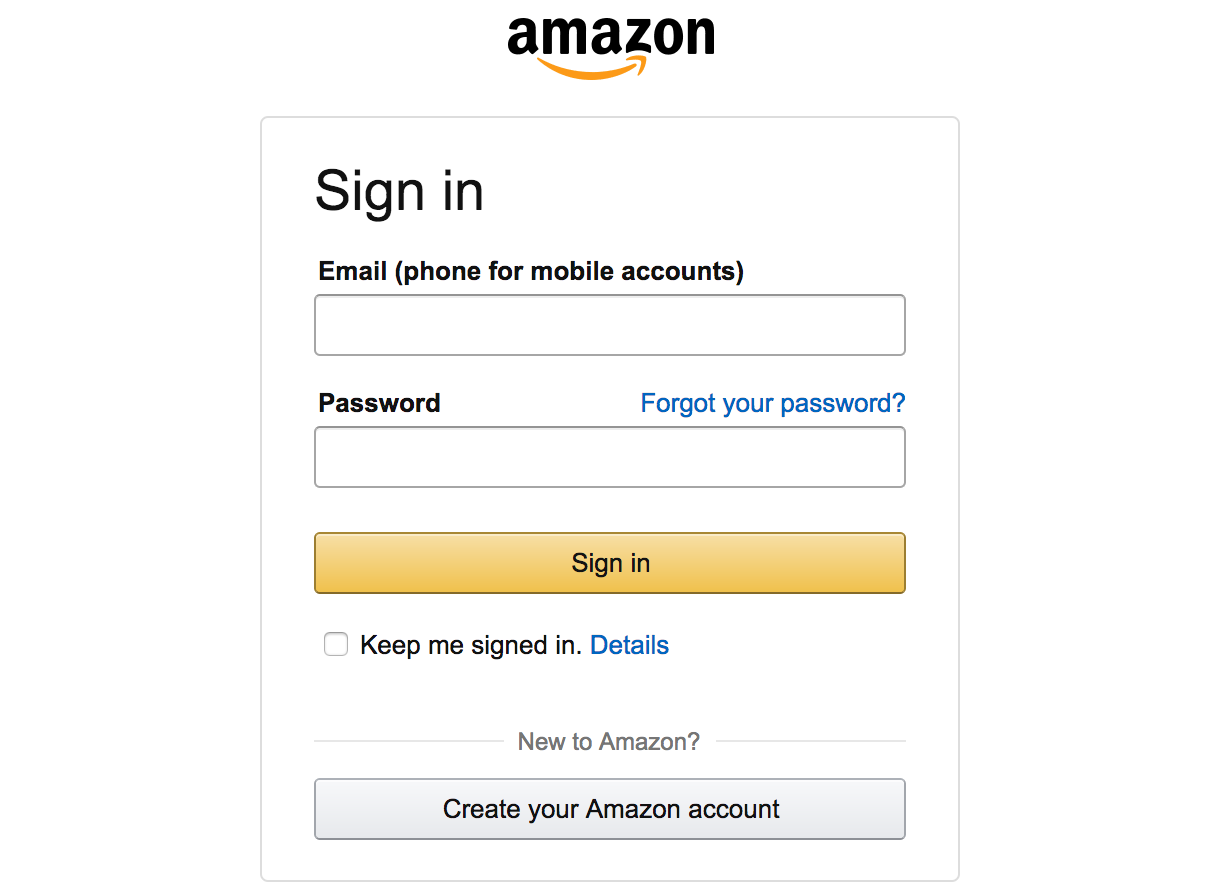 2) Navigate to the MileIQ Subscription page; you can also use the Amazon search box for "MileIQ" to locate the app subscription.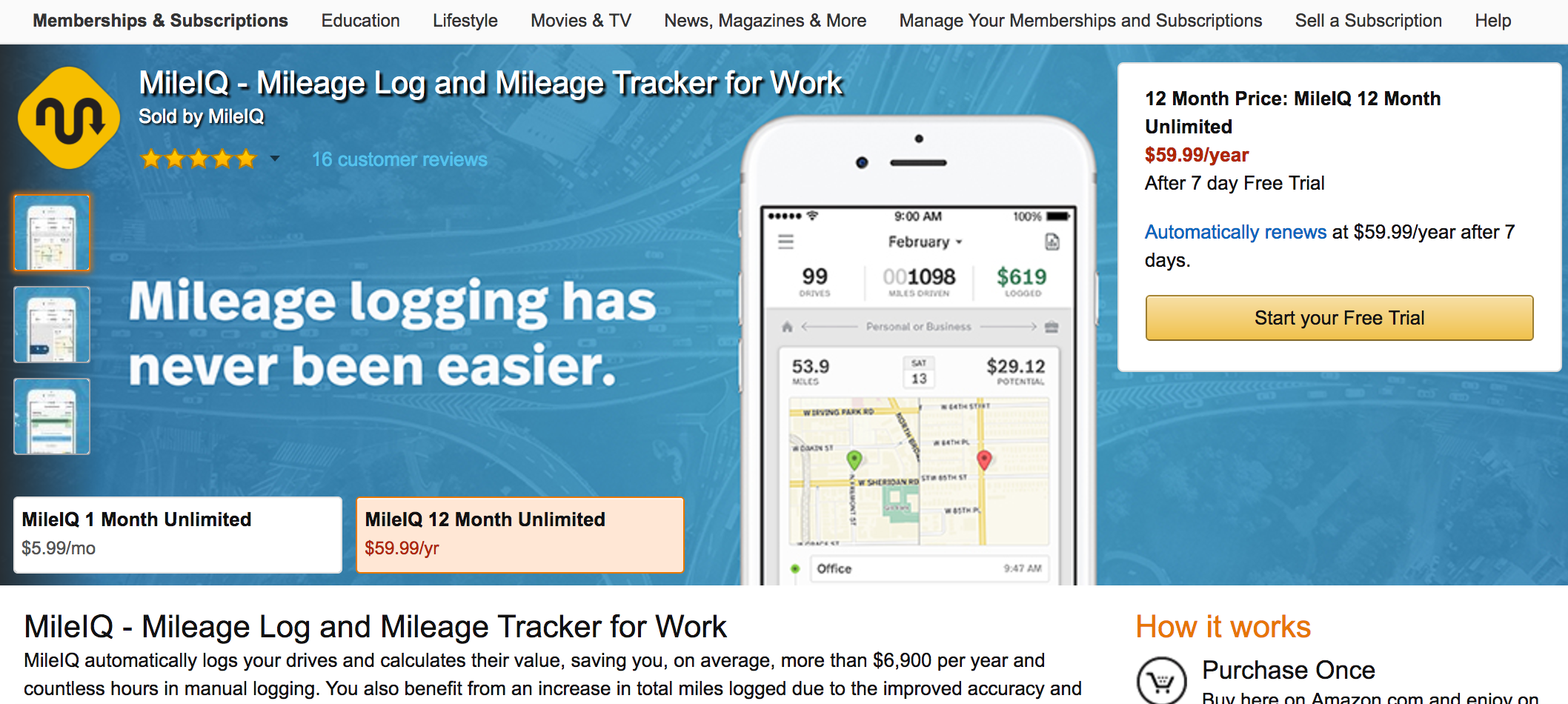 3) Choose your subscription type by selecting "MileIQ 1 Month Unlimited" or "MileIQ 12 Months Unlimited", then click "Start your Free Trial". With Amazon, you'll get to experience seven days of unlimited drive tracking with our premium service for free, but first, you'll be prompted to select a payment method (or to enter payment details if there's no card on file).
4) Click "Continue", then click "Place your Order" to start your free week of premium service. The Order Summary will show a charge of $0 for the seven day free trial, as well as the renewal charge and date your premium subscription will begin. You will not be charged if you cancel during the trial period.
5) Watch the miles add up! (Payment details and invoices will be available in Your Orders section.)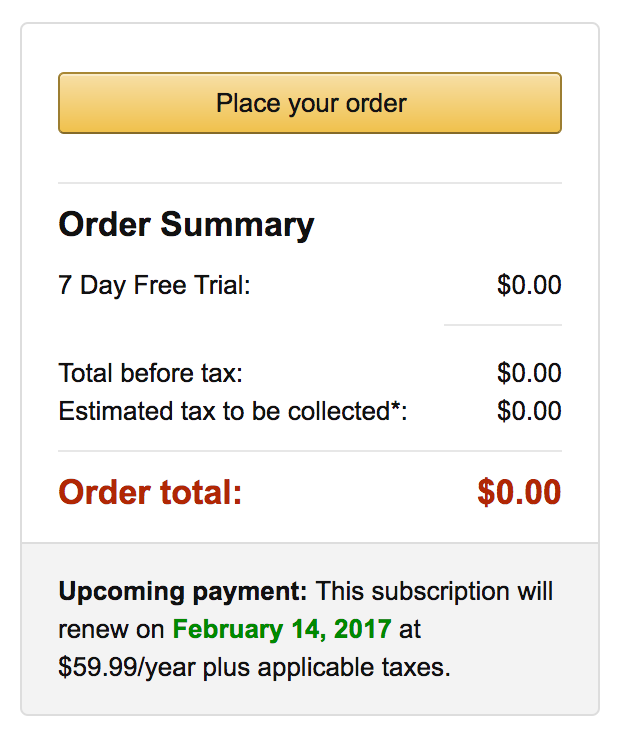 Thank you for upgrading! 
NOTES:
• If you've already upgraded to an unlimited plan, please select the "Press to restore prior purchase" text at the bottom of the Settings page from within the mobile app to re-enable
• If you're having trouble upgrading through the mobile app, iTunes might be blocking upgrade. Please make sure there are no limits on purchase amount. Also check: iPhone Settings > General > Restrictions (make sure that it is "off" or if it is "on", make sure that ALLOW: In-App Purchases is set to "on".)