Once a drive has been classified, it disappears from the MileIQ app unclassified drives list.
You can see a complete history of all the drives you've taken on the mobile app or web dashboard (same email and password as the app).
Viewing All Drives on the Mobile App
Note: This feature is available for US users only.
View all your drives on the mobile app, including previously classified drives. Simply tap on Settings ☰ (three parallel bars on the top left) > All Drives to see the full list of your business, personal, and unclassified drives.
Once you're on the All Drives page, the current month's drives will be shown. To view a different month's drives, tap on the current month dropdown to see the All Months View. Tap on the desired month and tap View/Edit All Drives to see all drives within that month.
Within each month, you can filter drives by purpose (business, personal, or unclassified).
Viewing All Drives on the Dashboard
Log into the dashboard (same email and password as the app) at the MileIQ web dashboard.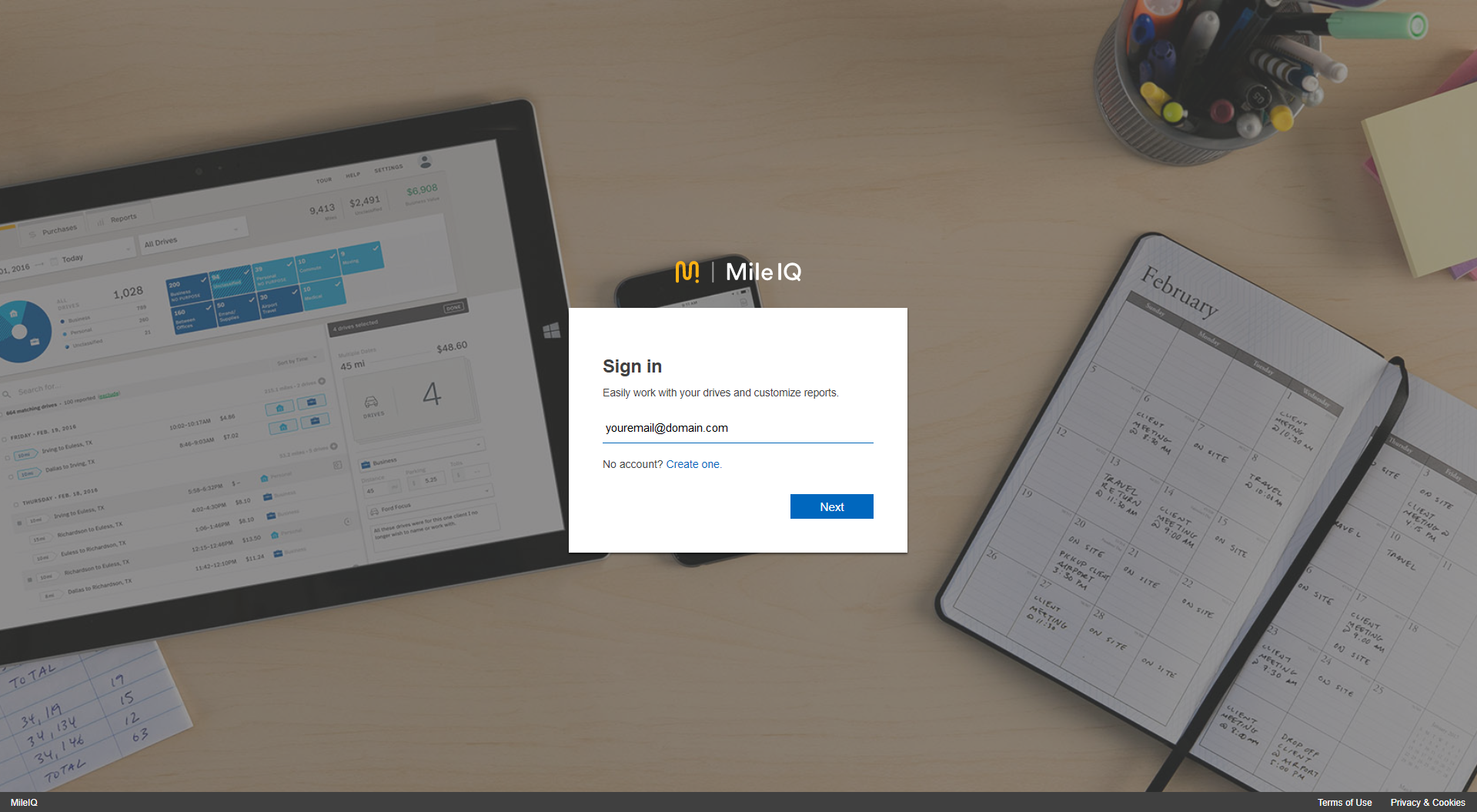 Once you log in, you can see your drives, edit drive details, and create expense reports.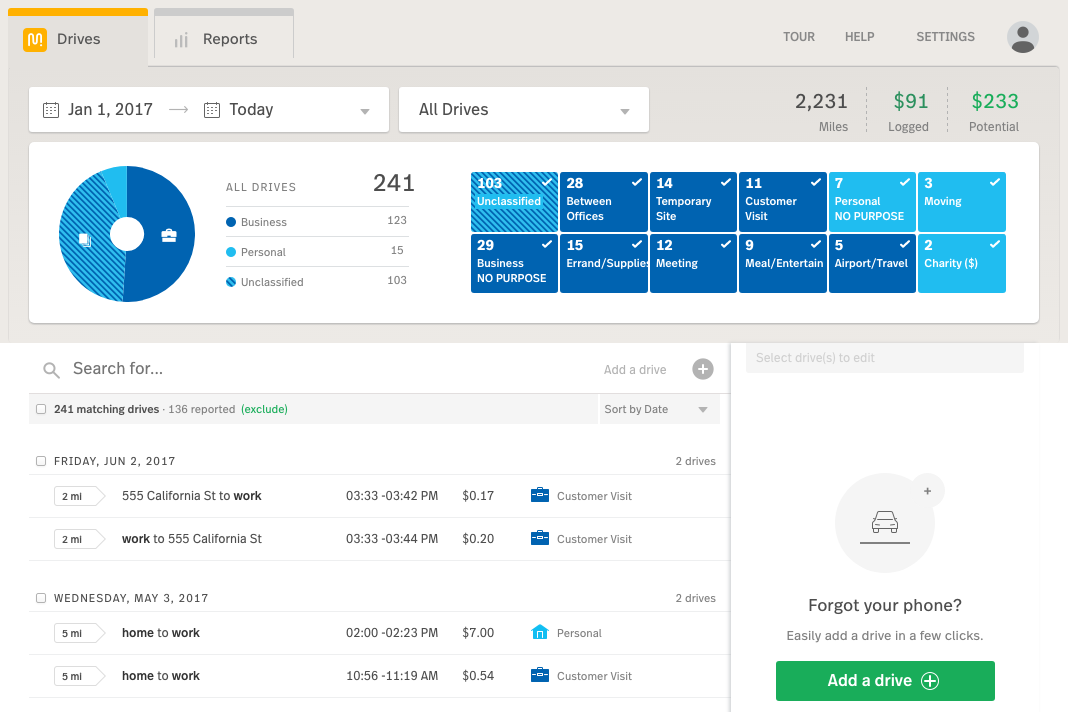 By default, only the last 30 days will be displayed in the drive list. This can easily be changed by selecting a new date range from the date drop-down menu. You can quickly view your past week or two weeks of drives, view drives from the previous month or half a year, and as well as your drives from the entire year or previous year using these options.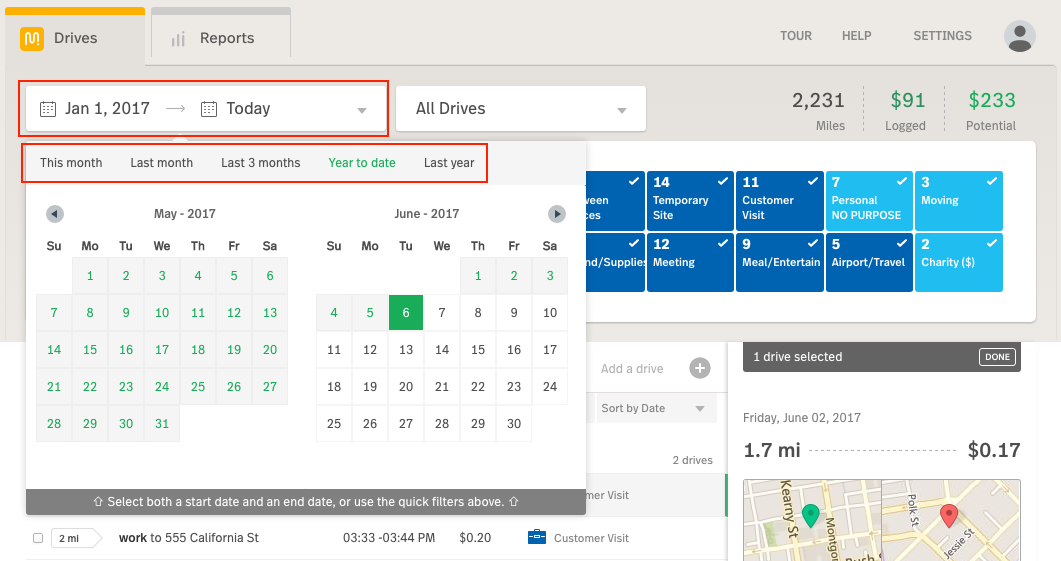 You can also select any two dates from the calendar to show your drives captured between those days.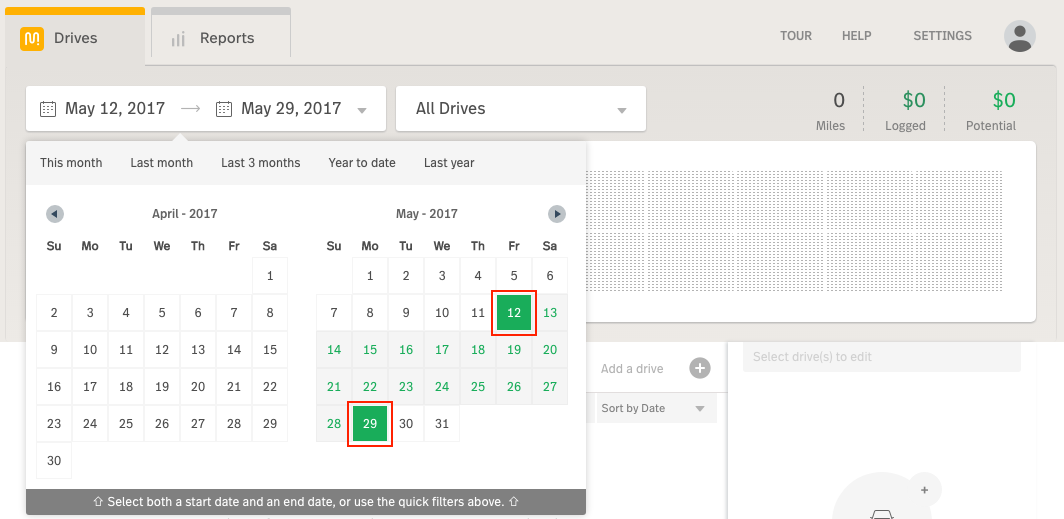 You can then scroll down to view the drives from the selected date range.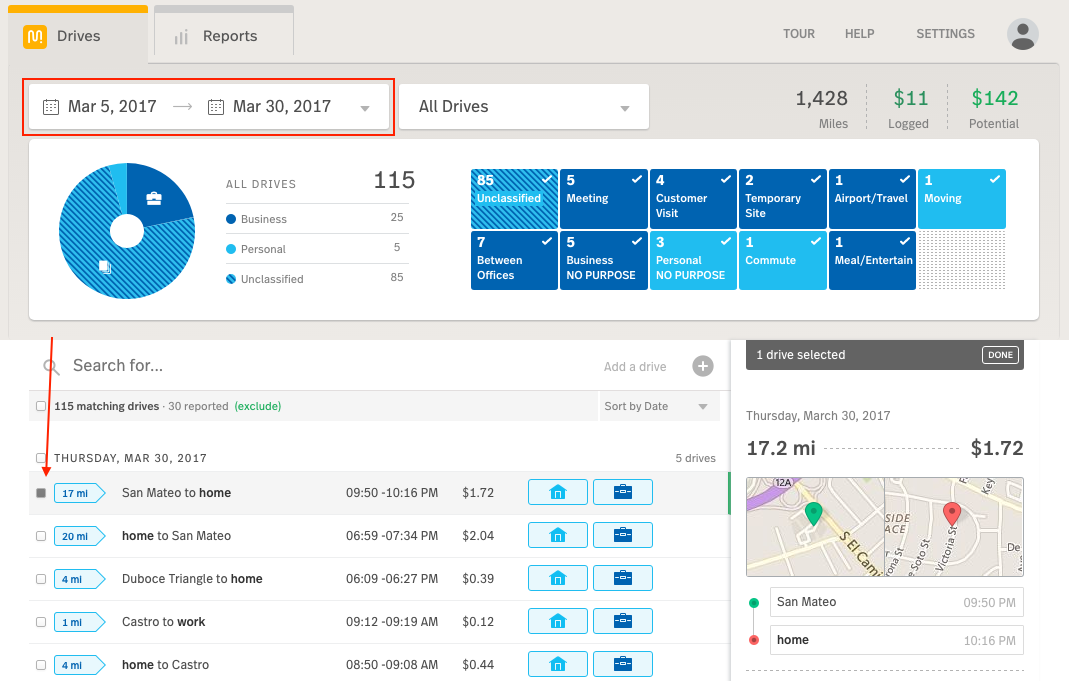 Additional Information
If you're not finding all your drives, they might have been captured using a different account or have been accidentally deleted. Please complete the form at support.mileiq.com if you need any assistance.
Up Next:
• To find out how to create a report of your drives, please see How to: Create reports
• For more information about what determines a drive, please see What determines a drive?
• If you're missing drives, please ensure your device is optimized per our Drive detection best practices
• Reference the MileIQ knowledge base (and bookmark the address) to get answers to future questions