How do I find drives to a location?
Need to find a specific drive? No problem! Use the Search feature on your Driver Dashboard to locate drives based on notes, saved locations, dates - anything you want.
Web Dashboard
First, head to https://dashboard.mileiq.com and sign in. You'll then find the Search bar on the Drives tab, in the top left hand corner.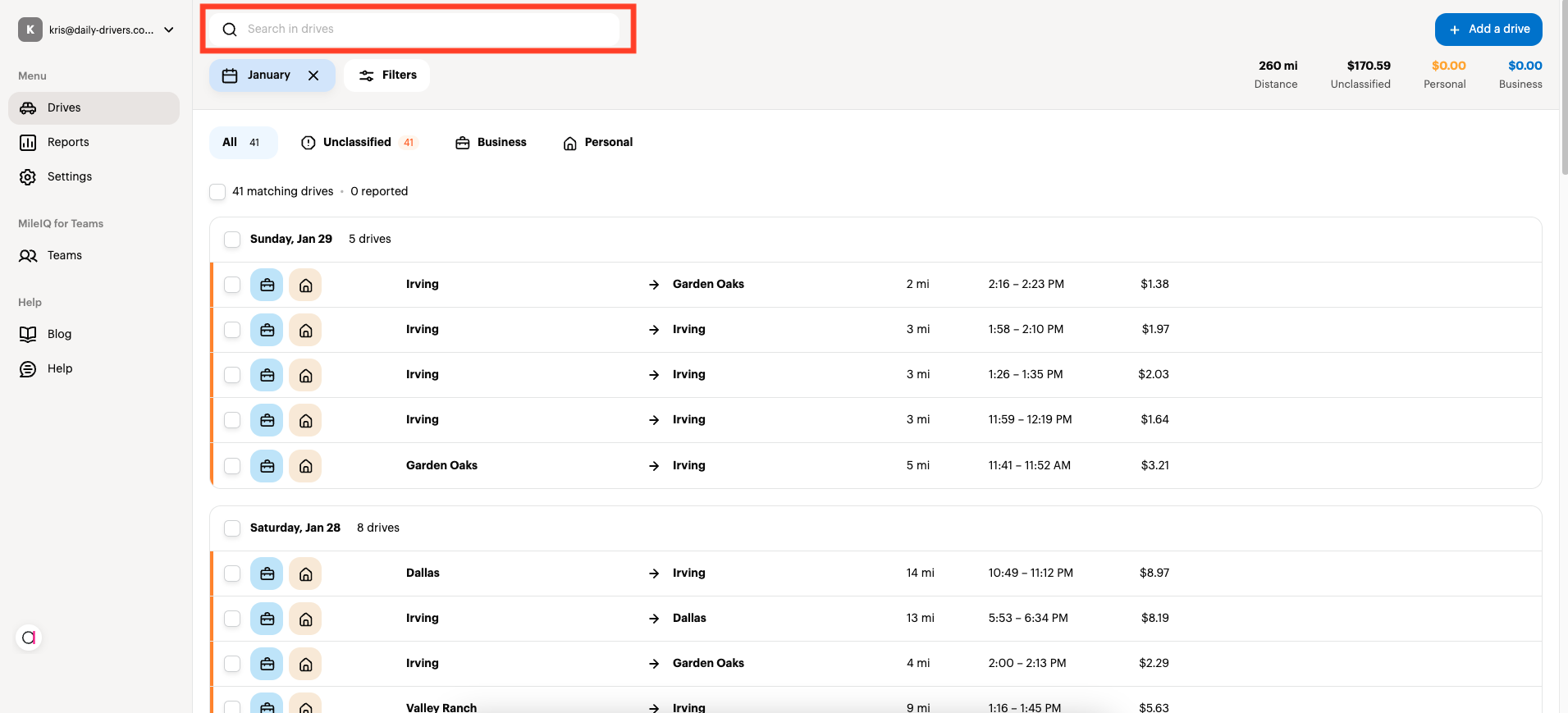 The Search bar can be used to search for any detail in your drives including classification, Custom Purpose, vehicle name, notes or Named Locations.

Pro Tip: If you're using the 'Name your Location' feature, you can search for the Named Location name to find those drives. For more information on using the Named Location feature, please see here: How to: Name your Locations

In this example, we're searching for the named location "HQ". The star indicates a Named Location. Alternately, you can hit enter to search all locations, including HQ.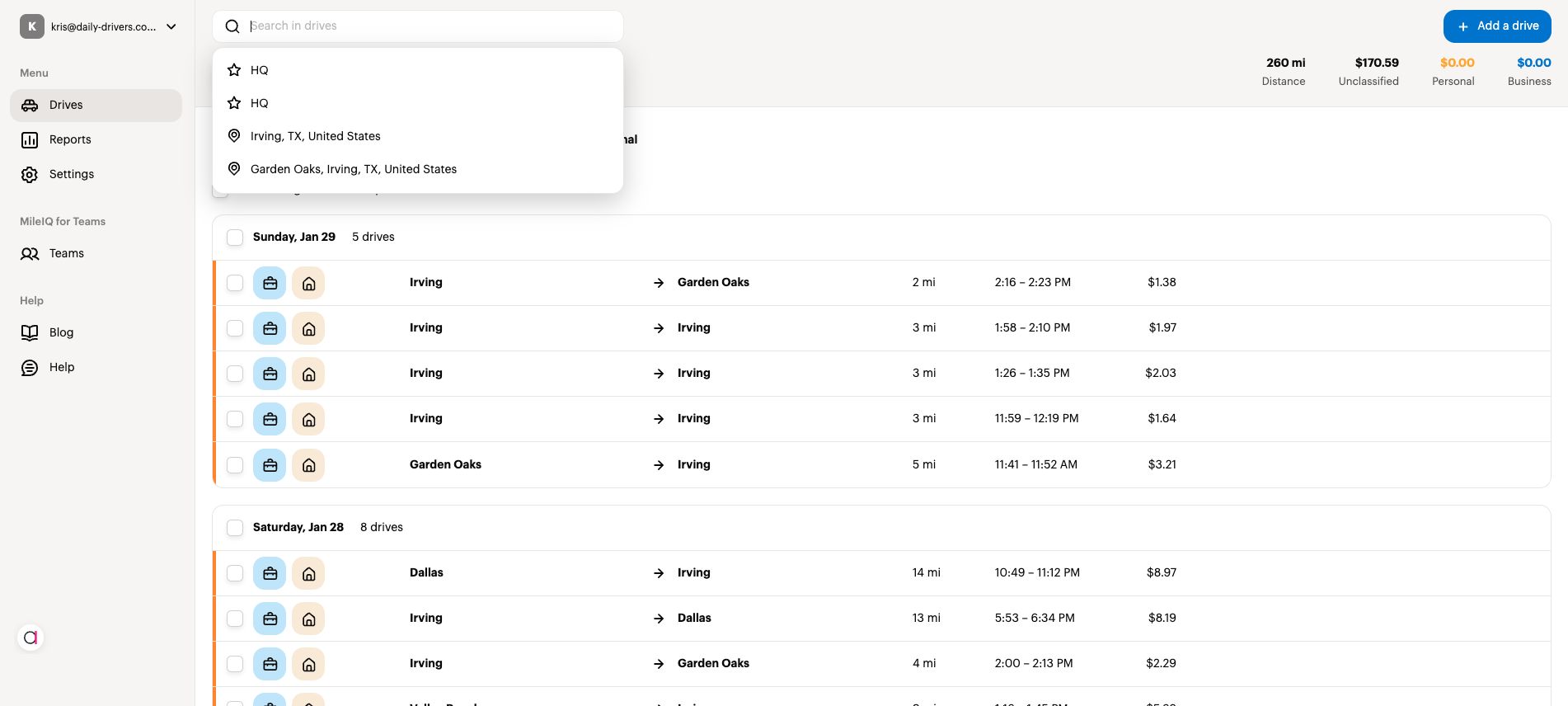 When you hit enter, you will see all drives with the selected Named Location.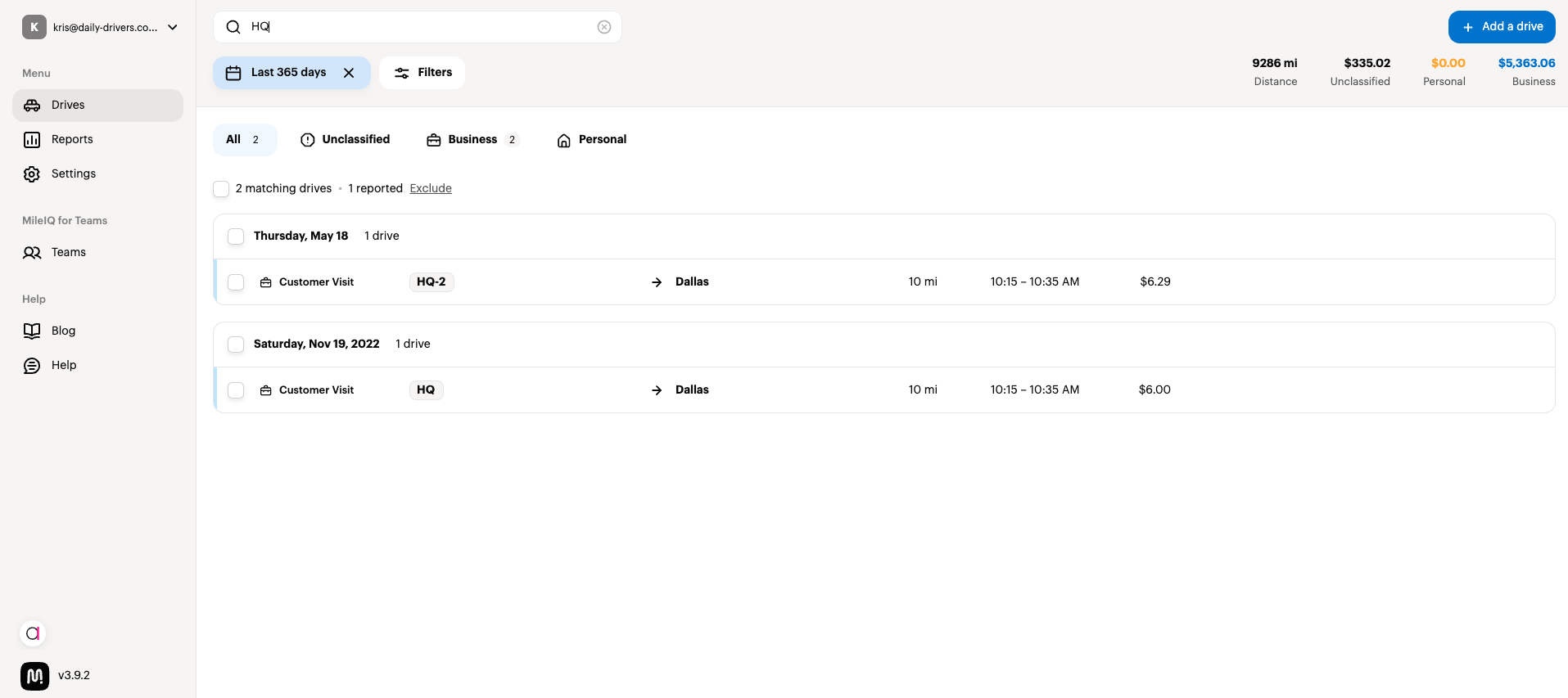 Once you have located for the drives you need, you can edit them individually or as a group.
Remember you can only edit up to 200 drives at a time.
Select all drives with the checkboxes, underneath the Search bar, to edit the details for all selected drives in bulk.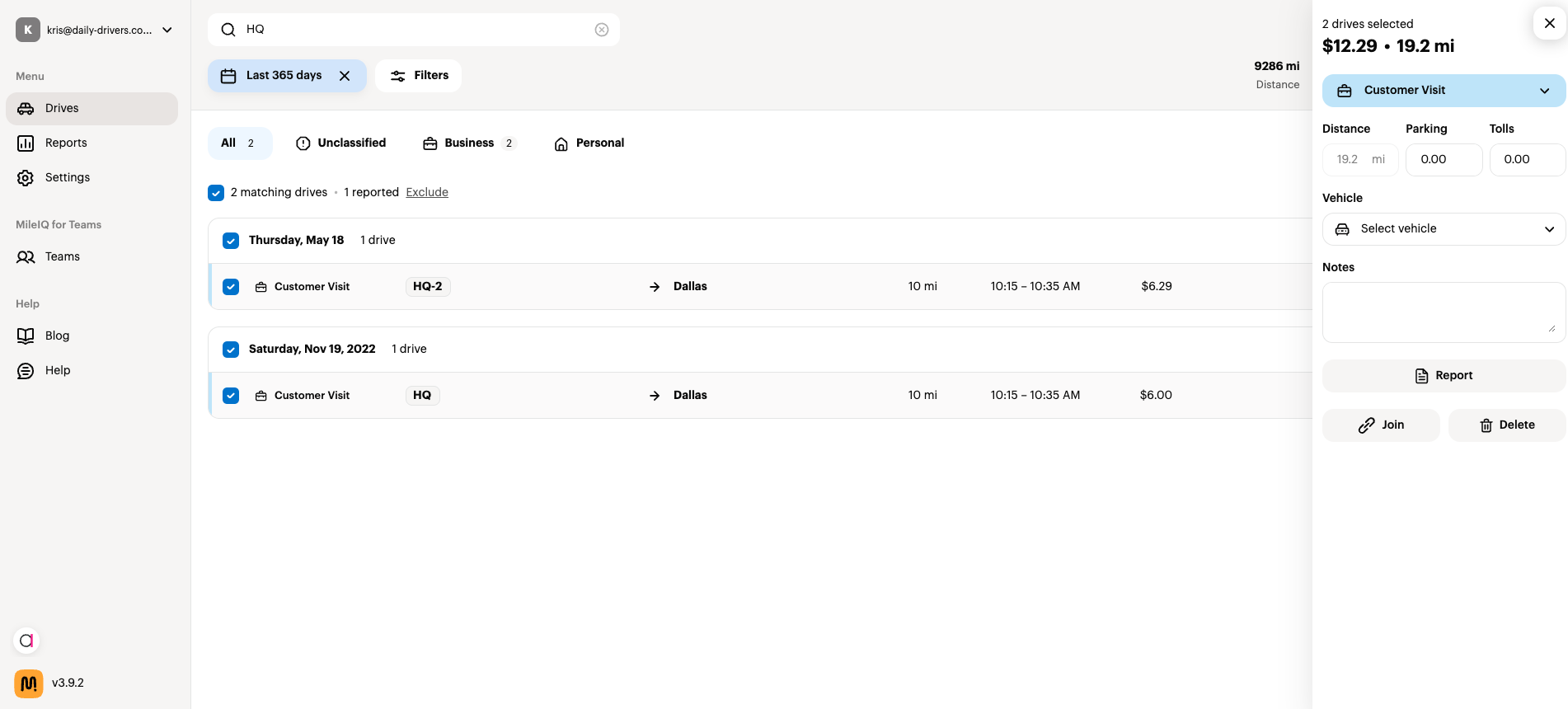 You can also search for drives with specific notes to locate them right away.