Let MileIQ remind you to classify your drives. You can easily enable MileIQ notifications in the Settings app on your device. The mobile app can send you a notification once your drive has been captured. This usually takes 5 to 15 minutes after your drive has completed.
To enable MileIQ notifications:
1. Tap the Settings app on your device
2. Tap Apps & Notifications
3. On the screen, you'll see all the apps installed on your device that support push notifications including MileIQ. Settings for each app are managed separately, so tap on MileIQ to configure
4. You'll see a toggle for turning notifications 'On'

For Android 8* users: On the Notifications screen, you'll see a toggle for turning Notifications 'On' along with toggles for other notification categories. Toggle the desired notifications to on/green and tap on the categories to configure a desired level of importance. If no level of importance is configured, the notification will be set to default.
*Android 8 users are now able to adjust different types of notifications within the Settings page of the device. The categories include:
Product tips and updates
Drive classification reminders
Warnings and alerts
Drive detection status
Special offers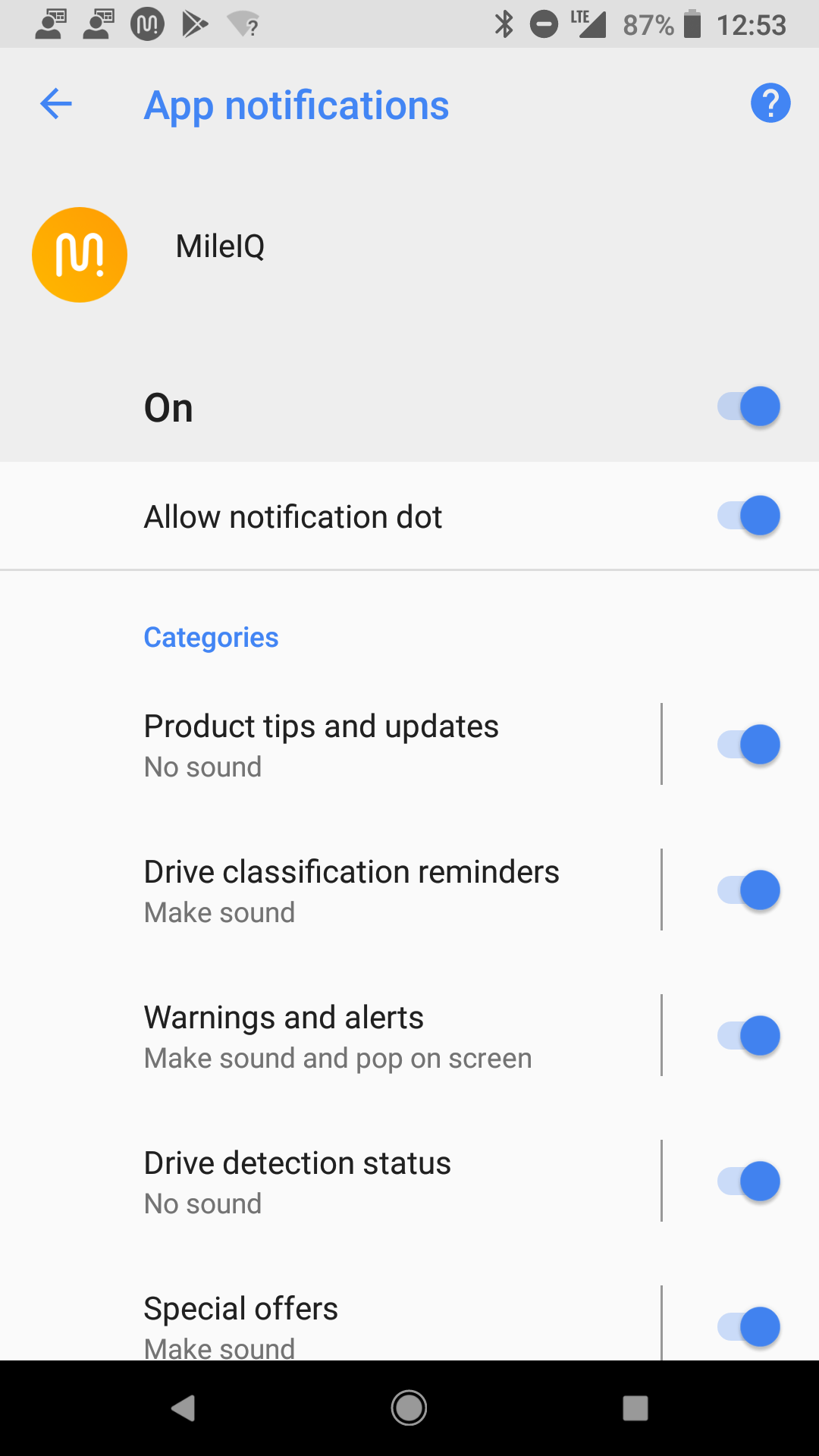 All categories can be turned on to a certain level of importance from none, minimum, low, default, to high. You can adjust the notification dot, sound, and blink light for each category by simply tapping into them.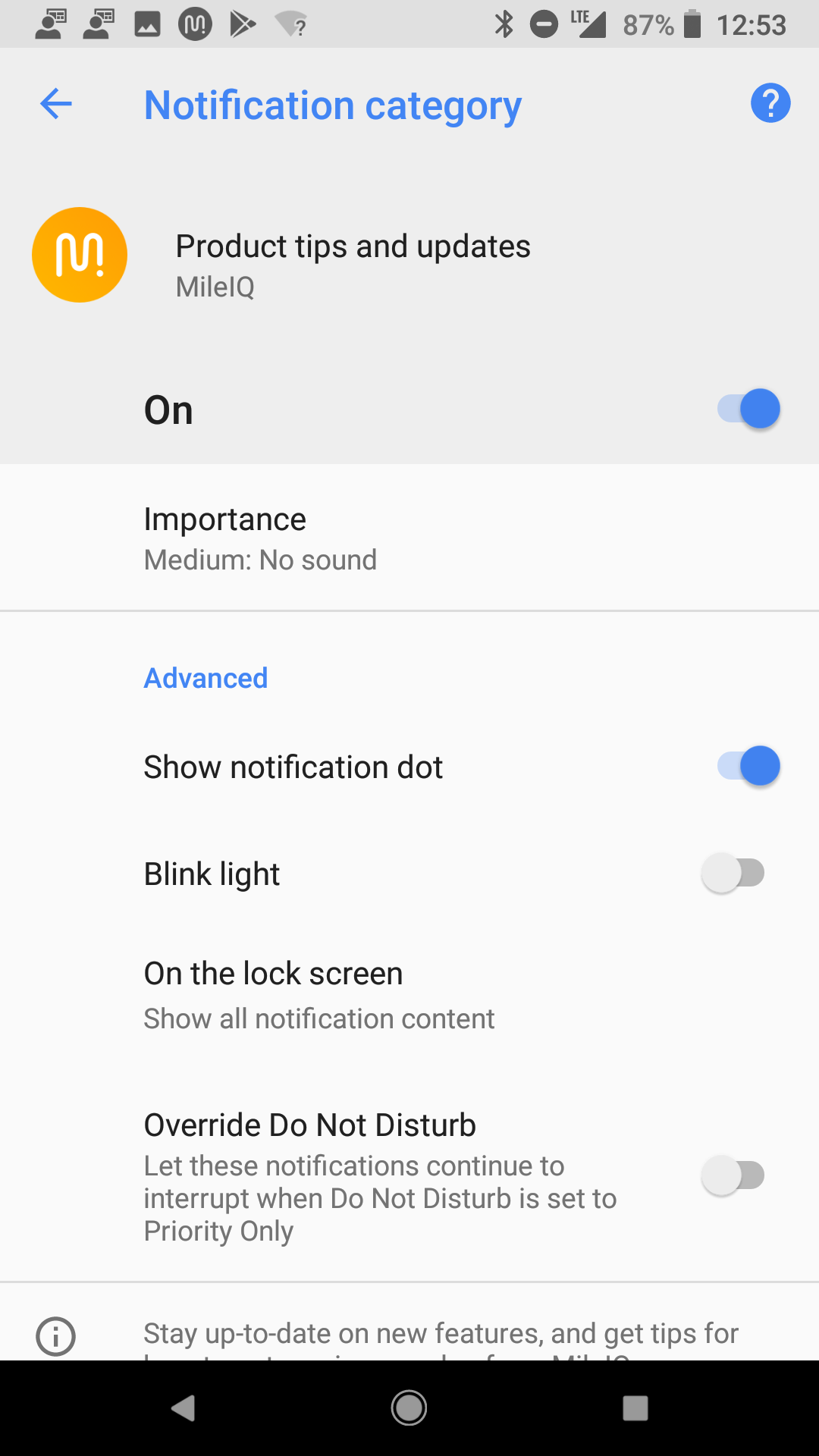 You can also manage your email notifications within the mobile app or web dashboard. To learn more, please see: How to adjust email Notifications