Easily view the number of unclassified drives you have without opening the MileIQ app. You can now turn on badge notifications on your iOS device to have a visual reminder of your unclassified drives. The badge notifications will show up on the MileIQ app icon on your device.
Enabling badge app icon updates
1. Tap the Settings app on your device
2. Tap Notifications
3. On the screen, you'll see all the apps installed on your device that support push notifications. Tap on MileIQ to configure 
4. Tap Notifications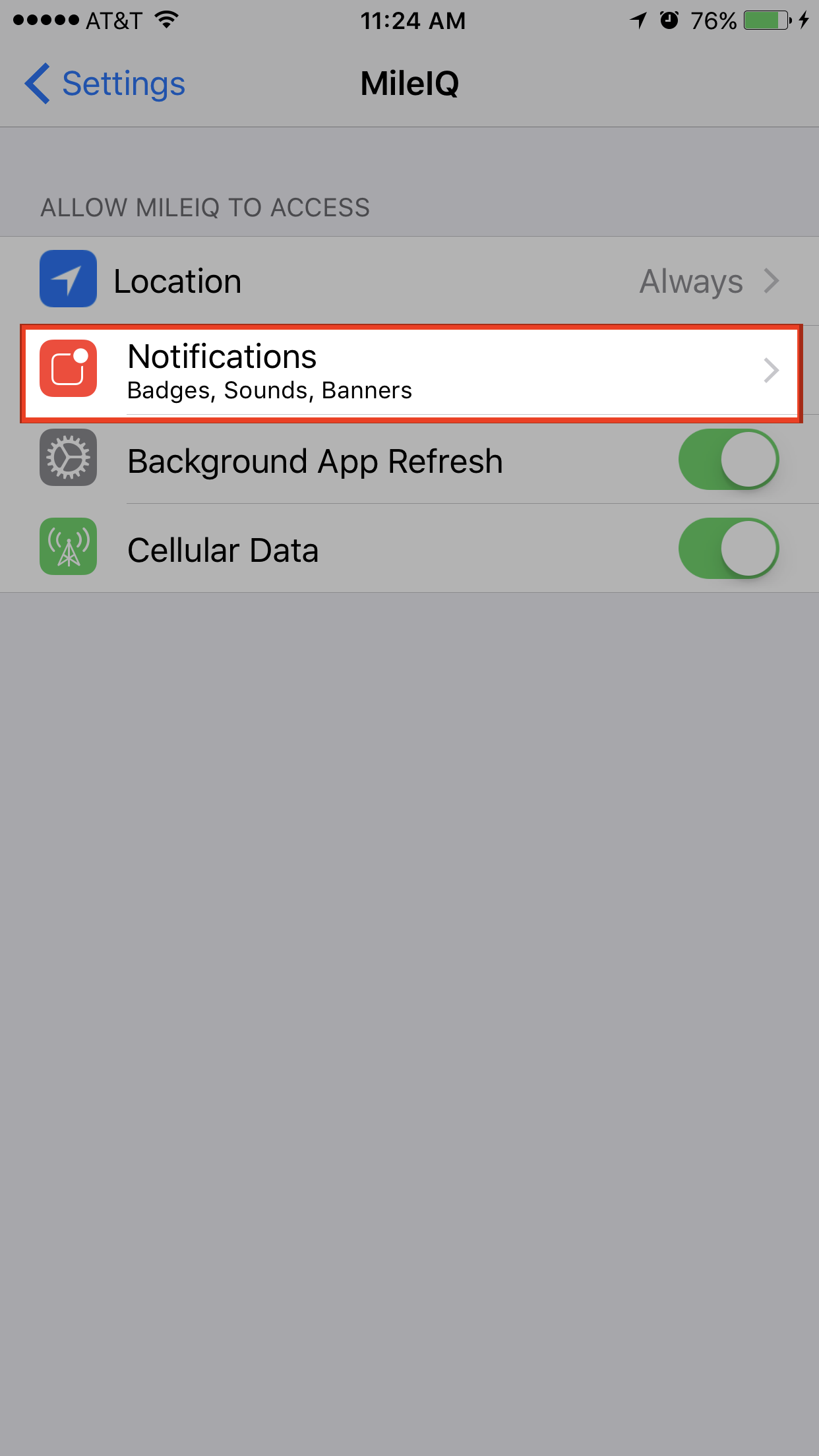 5. To allow notifications, toggle the first slider to on/green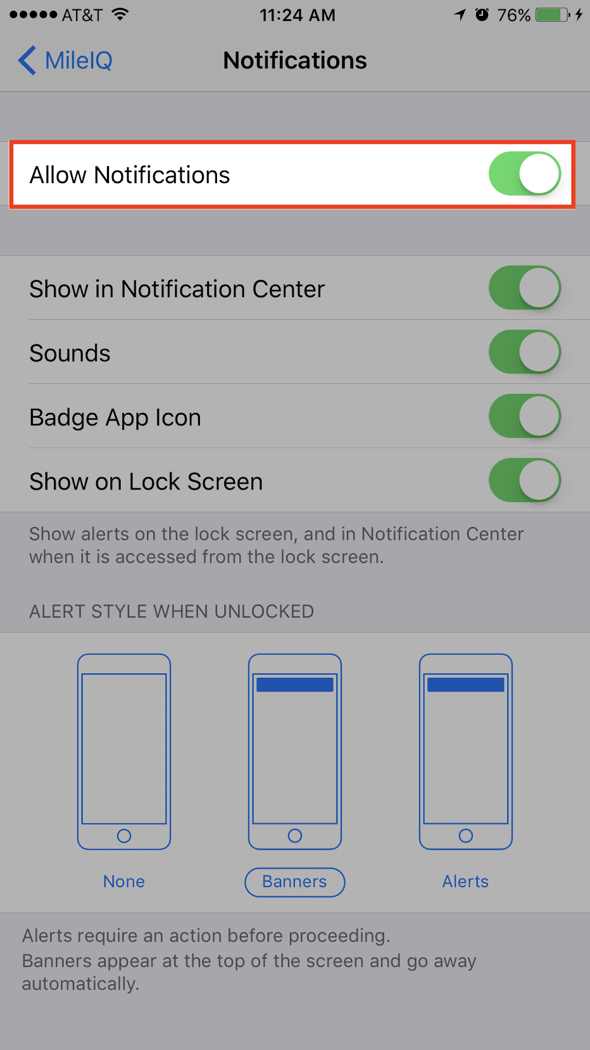 6. Then toggle the Badge App Icon to on/green to enable this type of notification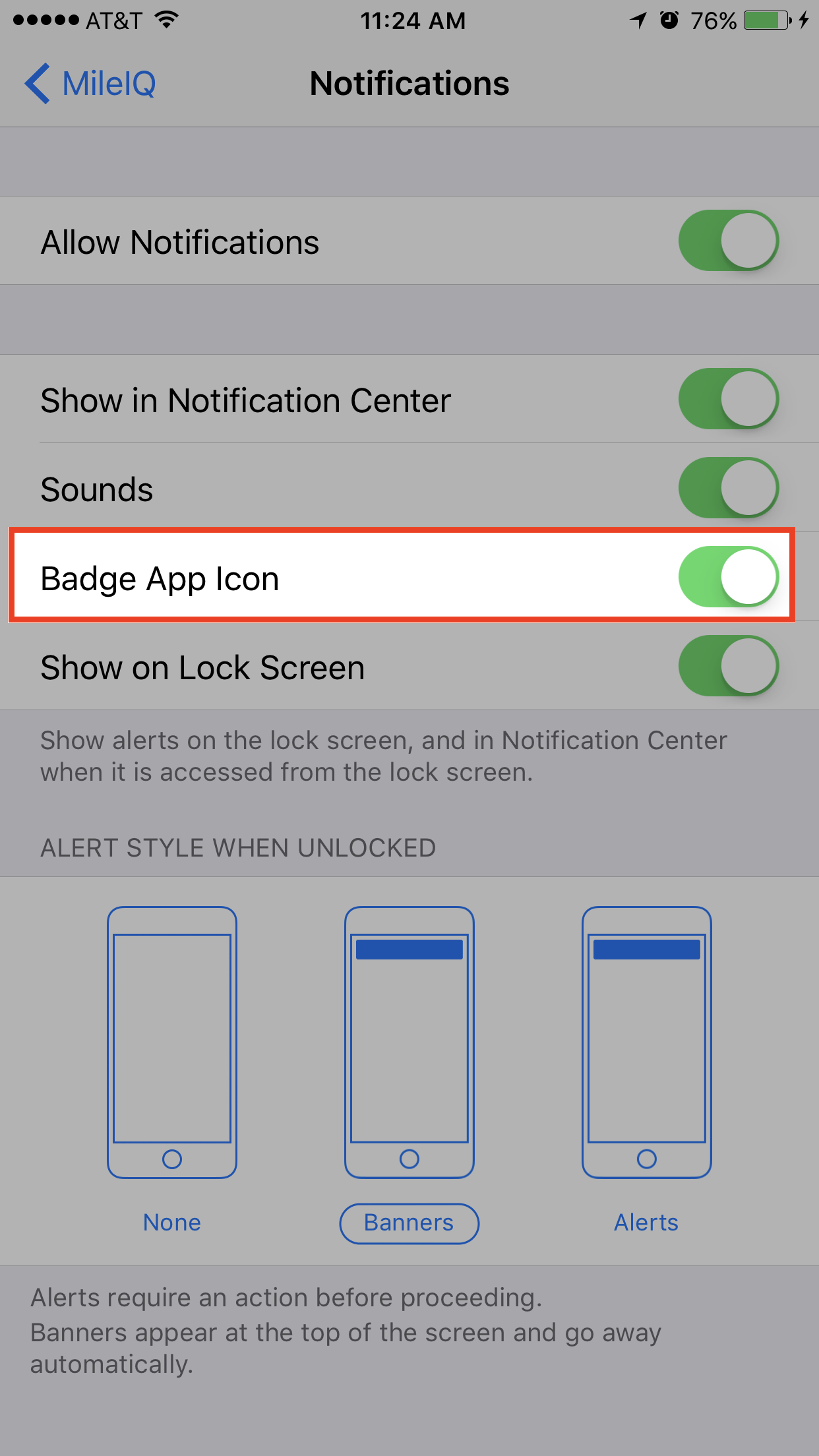 That's all! You will start seeing the MileIQ badge app icon with the current number of unclassified drives.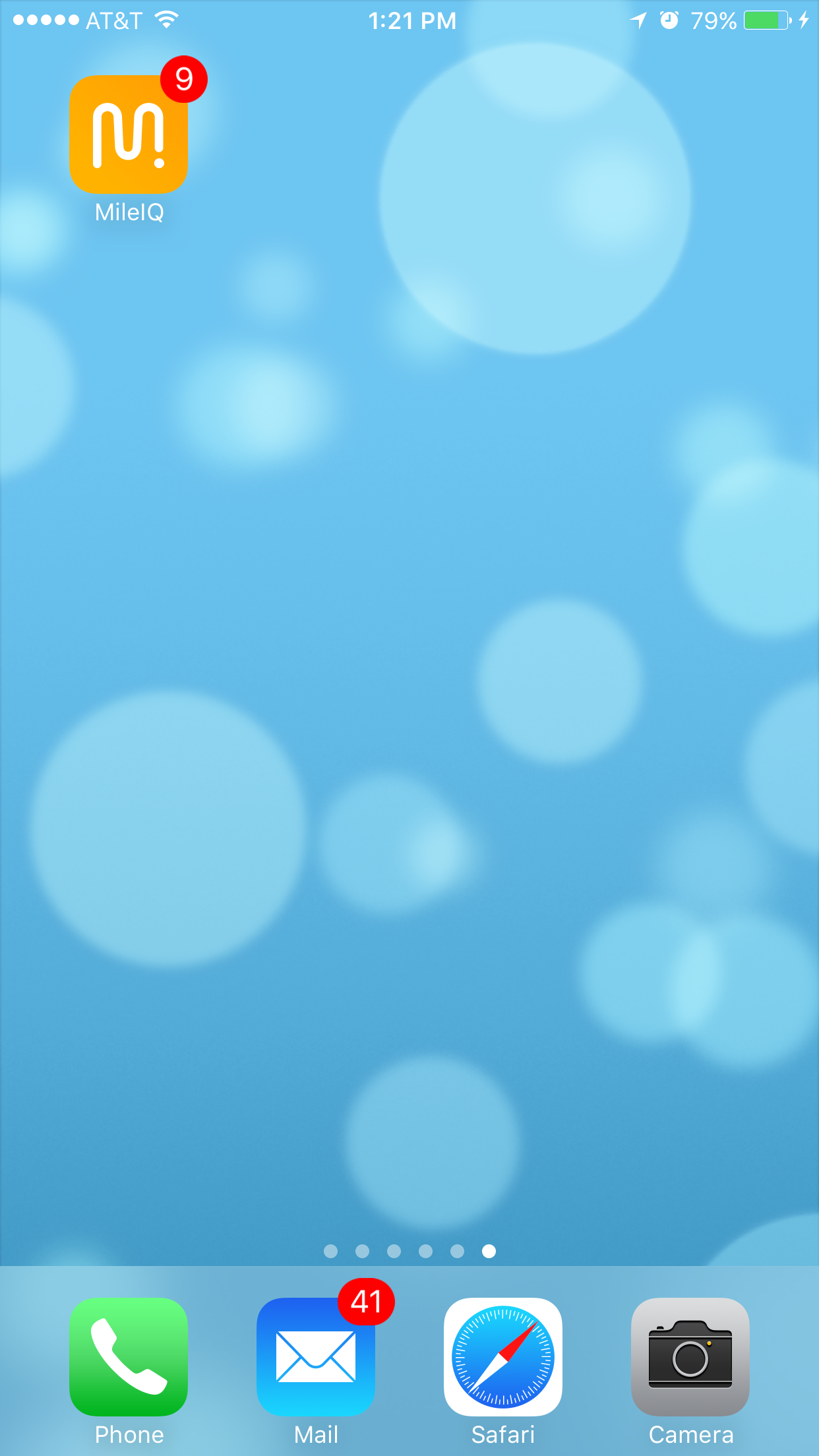 The badge notifications will update every 15 hours if the mobile app isn't launched. If the mobile app is launched, the current number of unclassified drives will be updated immediately.  
*MileIQ no longer supports push notifications for unclassified drives on iOS. 
You can also manage your email notifications within the mobile app or web dashboard. To learn more, please see: How To: Adjust Email Notifications