Accidentally created duplicate reports? Want to delete old reports to keep your Archived Reports section organized? You can easily delete your listed archived reports on your MileIQ web dashboard at - https://dashboard.mileiq.com (sign in using the same email and password as the app).
Once logged in, click on the Reports tab at the top of the dashboard.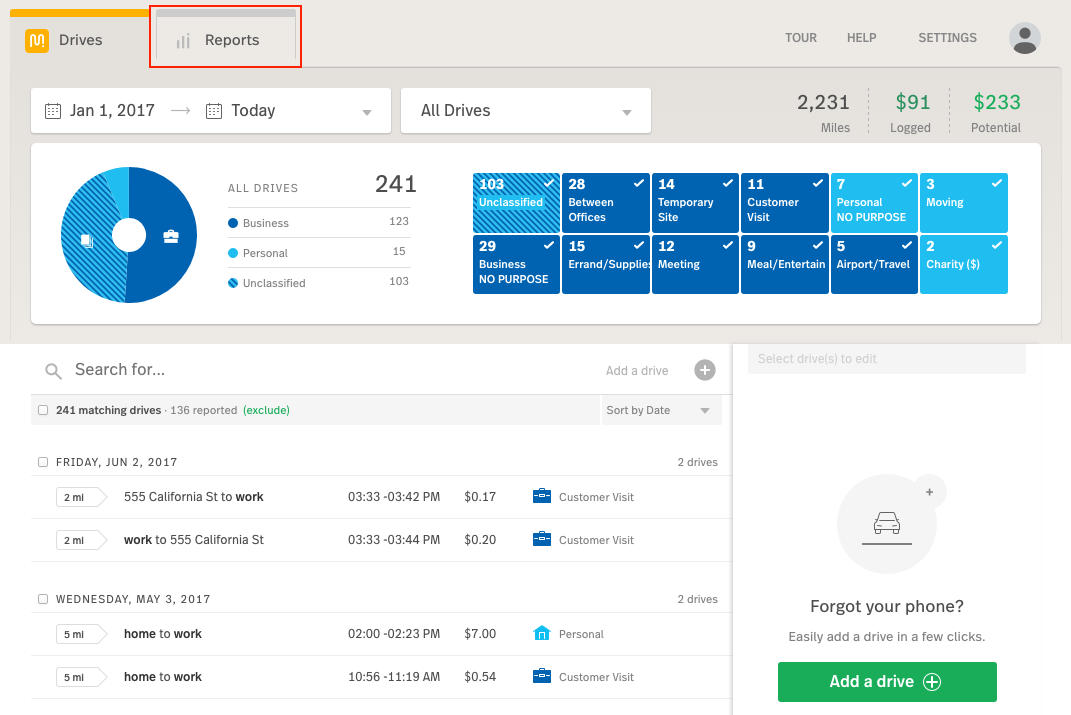 Under the Archived Reports section, find the Report Card you wish to delete.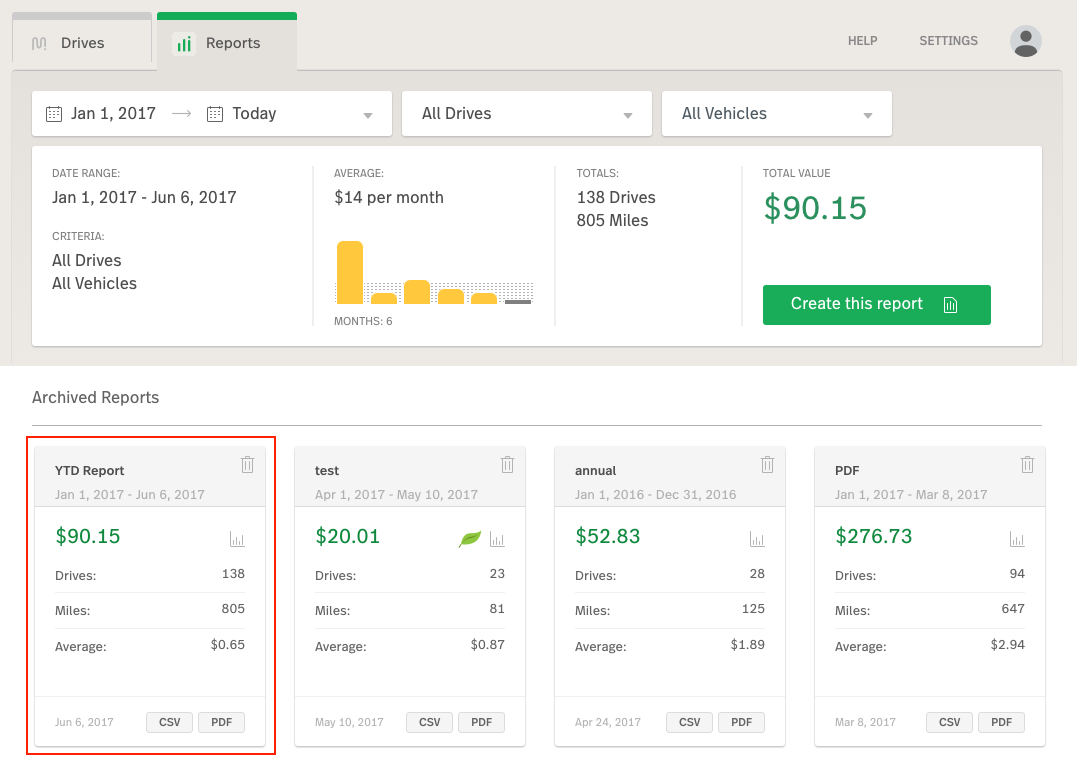 Click the "trash" icon at the the top right of the Report Card. That's it! You have successfully deleted an archived report.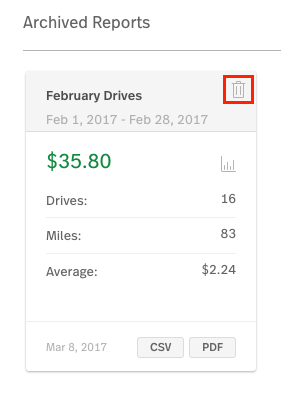 If you accidentally delete the wrong report, you can restore the report by clicking "Undo" on the last action banner at the top of the screen.
NOTE: If you navigate away from the Reports tab, then the previously deleted report can't be restored. You will need to re-create the report if needed.
For more information on creating reports, please see here: How to: Create Reports

Pro Tip: Did you know you can download reports directly from the web dashboard to your computer? After creating a report on the web dashboard, simply click the PDF or CSV button on the desired report to download.