Were drives accidentally deleted or joined? Need to add some more notes to a drive card right after classifying it? You can easily undo your last action on the mobile app and web dashboard!
On the mobile app, you can undo recent actions by tapping the Undo button (circular arrow) in the lower right corner.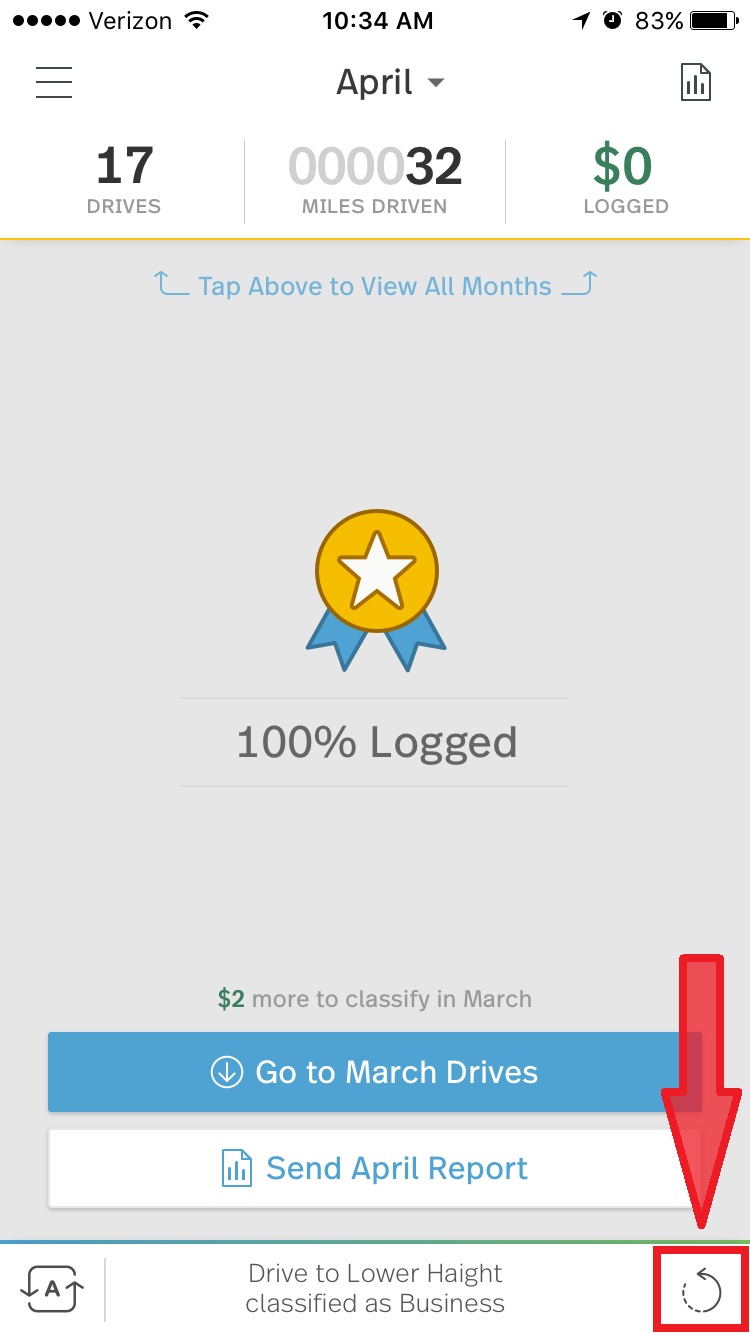 Whether you accidentally classified the drive incorrectly or need to add additional notes to a drive card, you can undo your actions quickly bringing your last drive card to the foreground.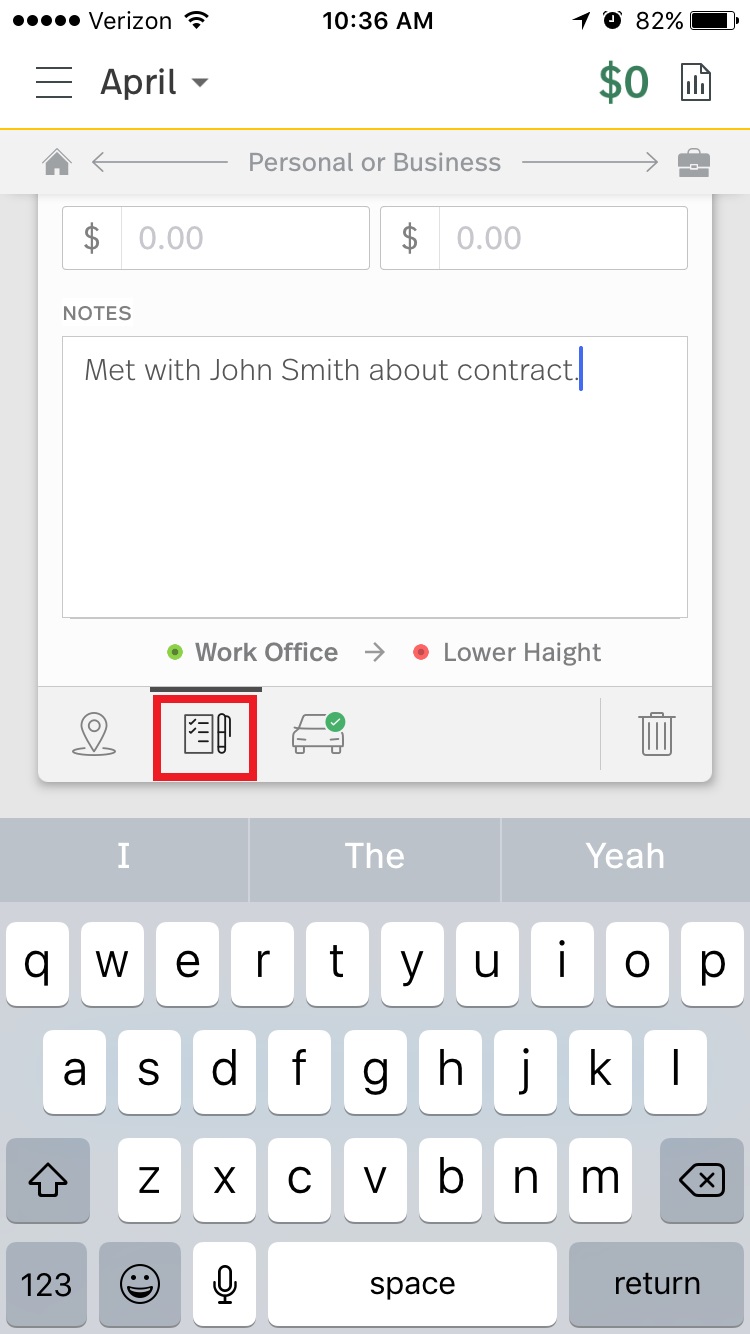 On the web dashboard, the last action (deleting, joining, classifying, etc.) can be undone by clicking the Undo button on the banner at the top of the page.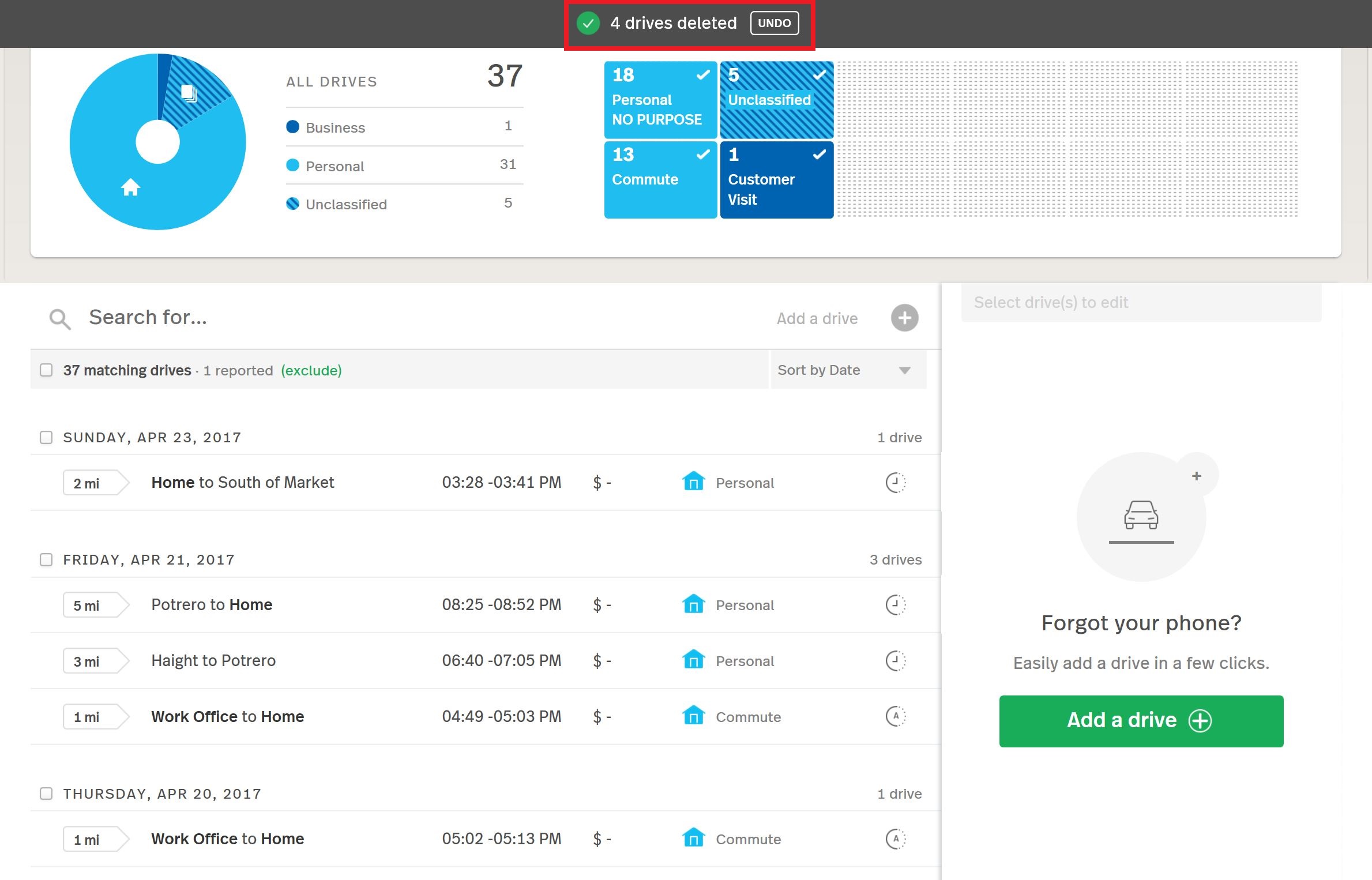 Clicking the Undo button will restore the drives back to the web dashboard.

If you're unable to undo an action either by navigating to a different page or performing another action, you can edit your drives on the web dashboard by selecting a drive from the drive list and the drive details will appear in the drive card on the right sidebar for editing. Changes will save as soon as you click out of the active area.
To edit a group of drives, select them from the drive list using the checkboxes and a drive card for the group will appear on the right sidebar for bulk editing.
For more information on using the web dashboard for editing multiple drives, please see here: How to: Use Search to Find and Classify Drives in Bulk
Note: If you've accidentally deleted or joined drives together and are unable to undo the action, please reach out to support@mileiq.com with the details of the drives (start and end date + locations of drives) that were accidentally deleted/joined and a support agent will be happy to restore the drives for you. Unfortunately, classifications are unable to be undone by an agent at this time.