If you're part of a team that has enabled Concur integration, submitting your reports is easy. If you haven't enabled your integration, you will be prompted to connect your Concur account. If you'd rather enable the integration prior to submitting a report, please check out this article.
Web Dashboard
You'll first need to sign into the web dashboard at https://dashboard.mileiq.com with the same credentials used in the MileIQ app.
From there, click on 'Reports' on the left.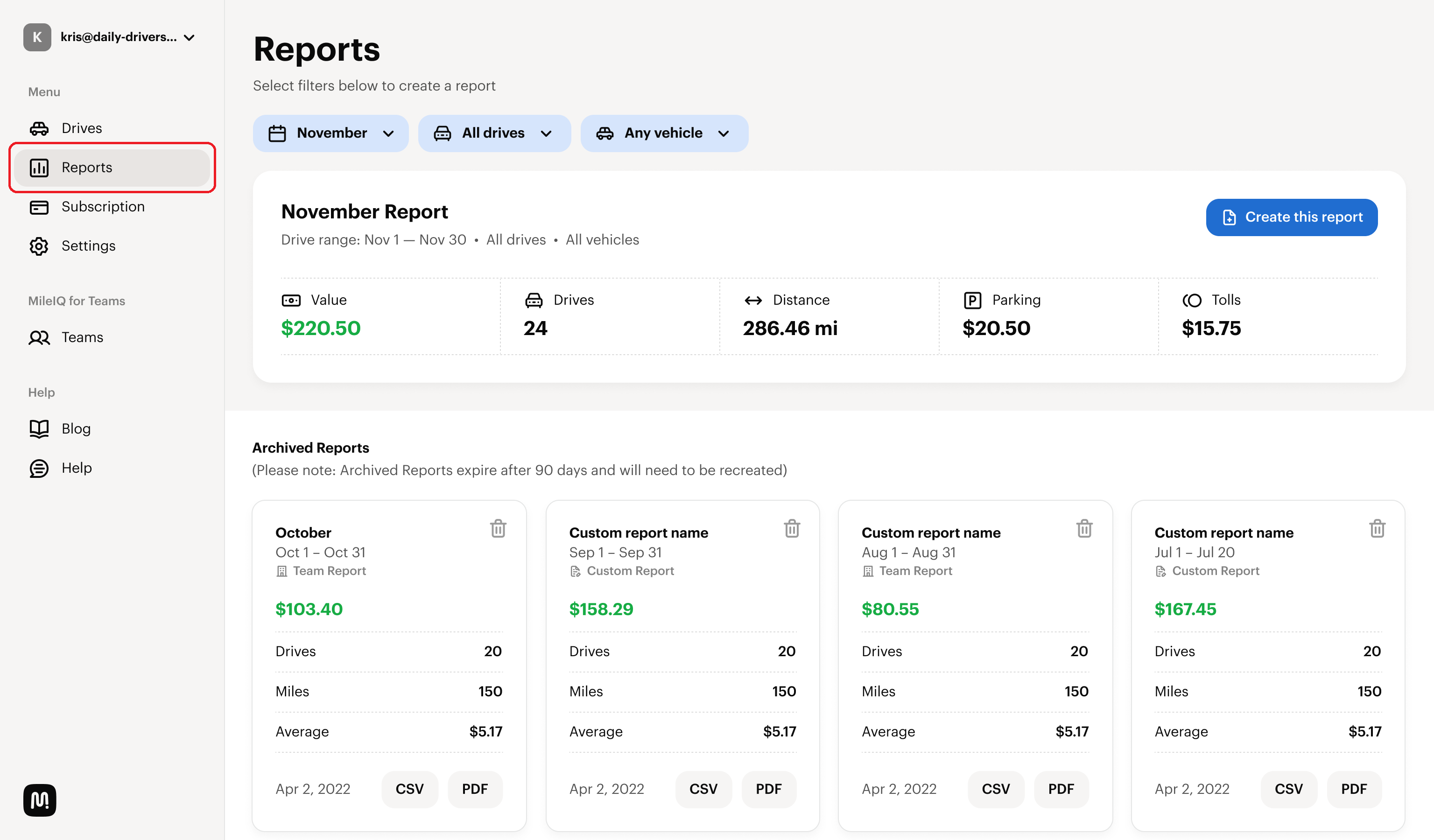 Then, apply the necessary filters you want included in the report.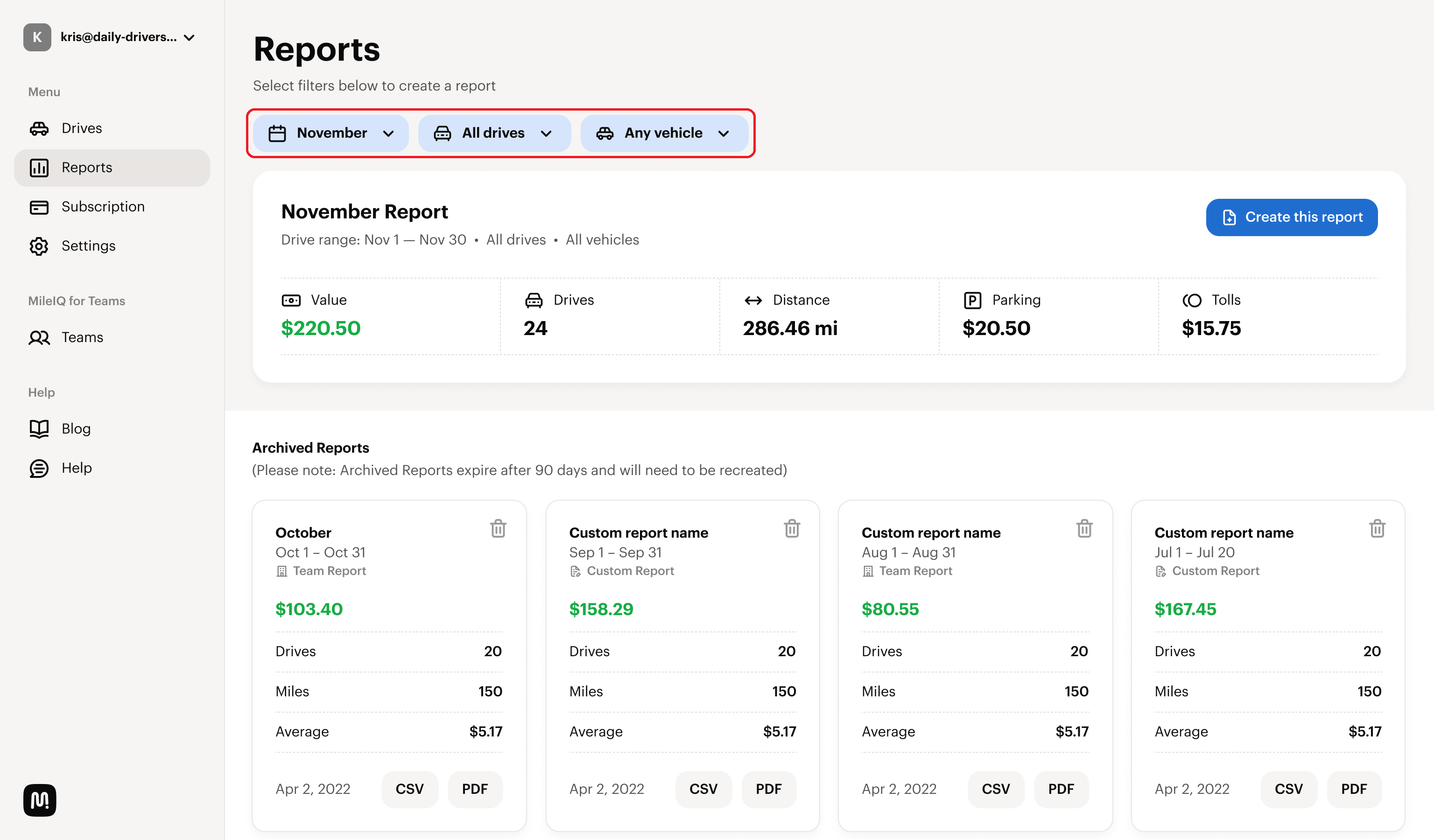 Then click on Create this Report.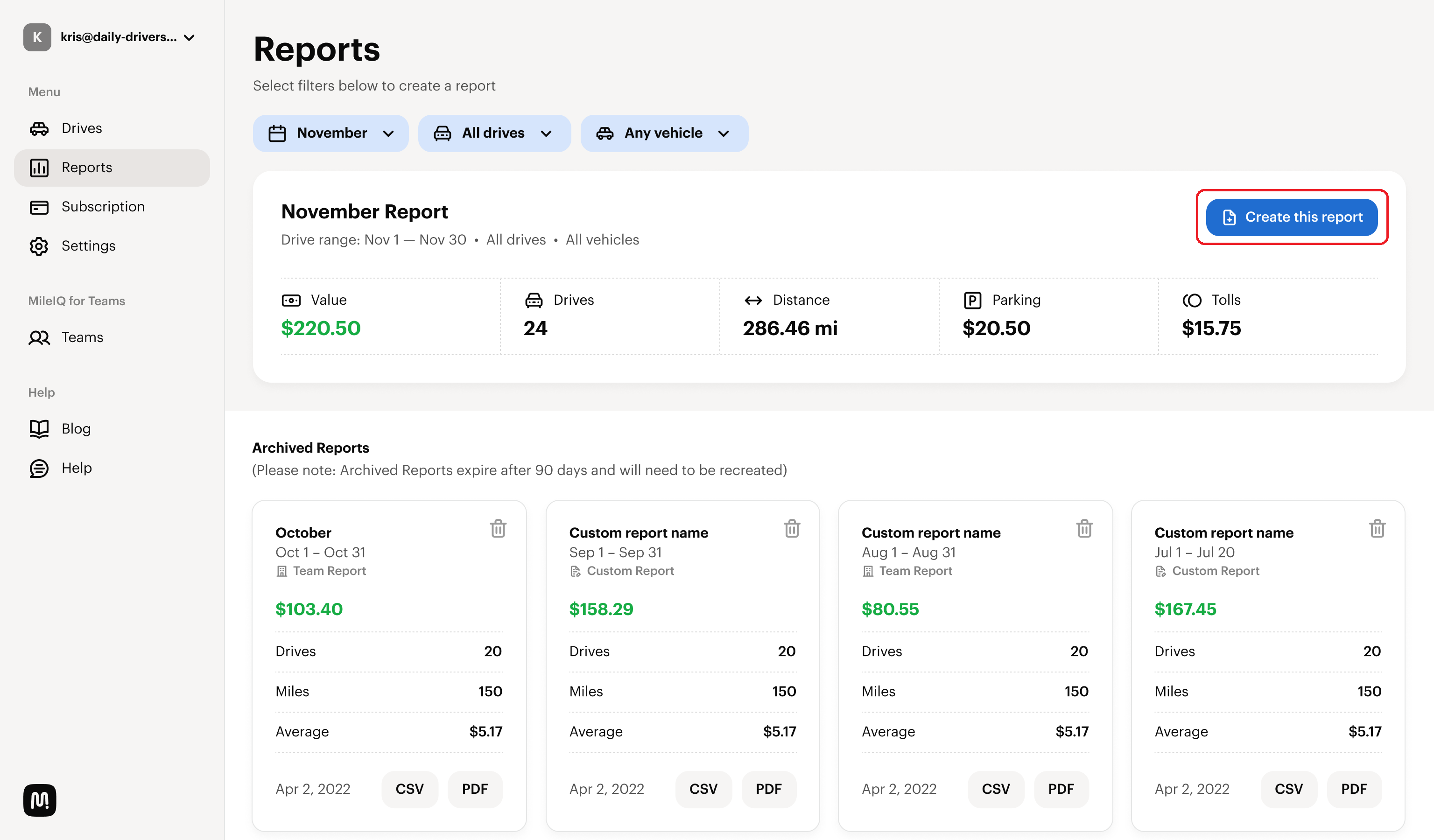 The report pop-up window will appear, click on Send to my Team's Admin to begin the submission process.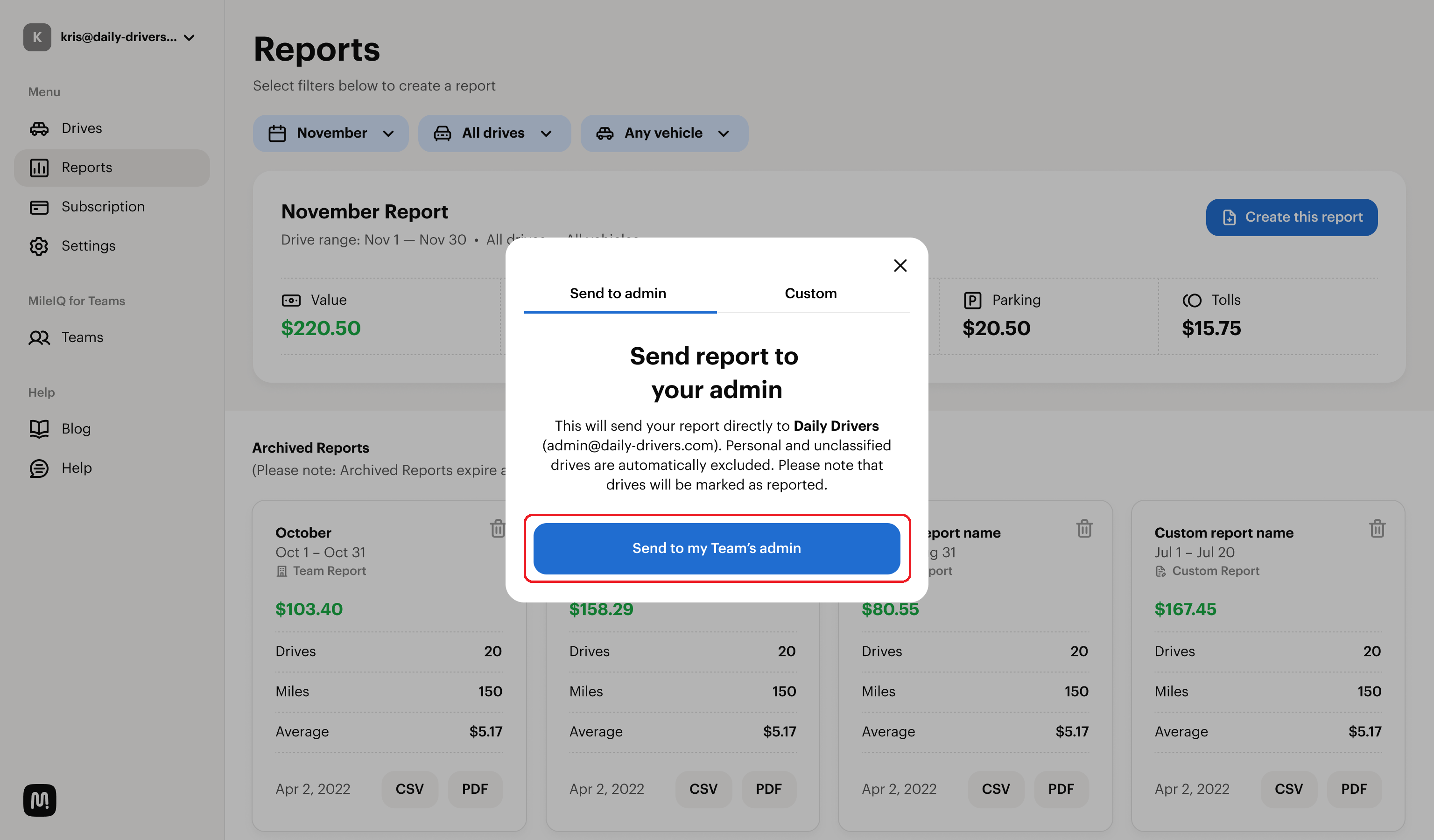 Click on Concur at the top to access the Concur Integration. If you've not yet integrated Concur to your account, you'll be prompted to add your Employee ID. Click here to see that process, otherwise you'll be prompted to enter a report name and any necessary notes to your report.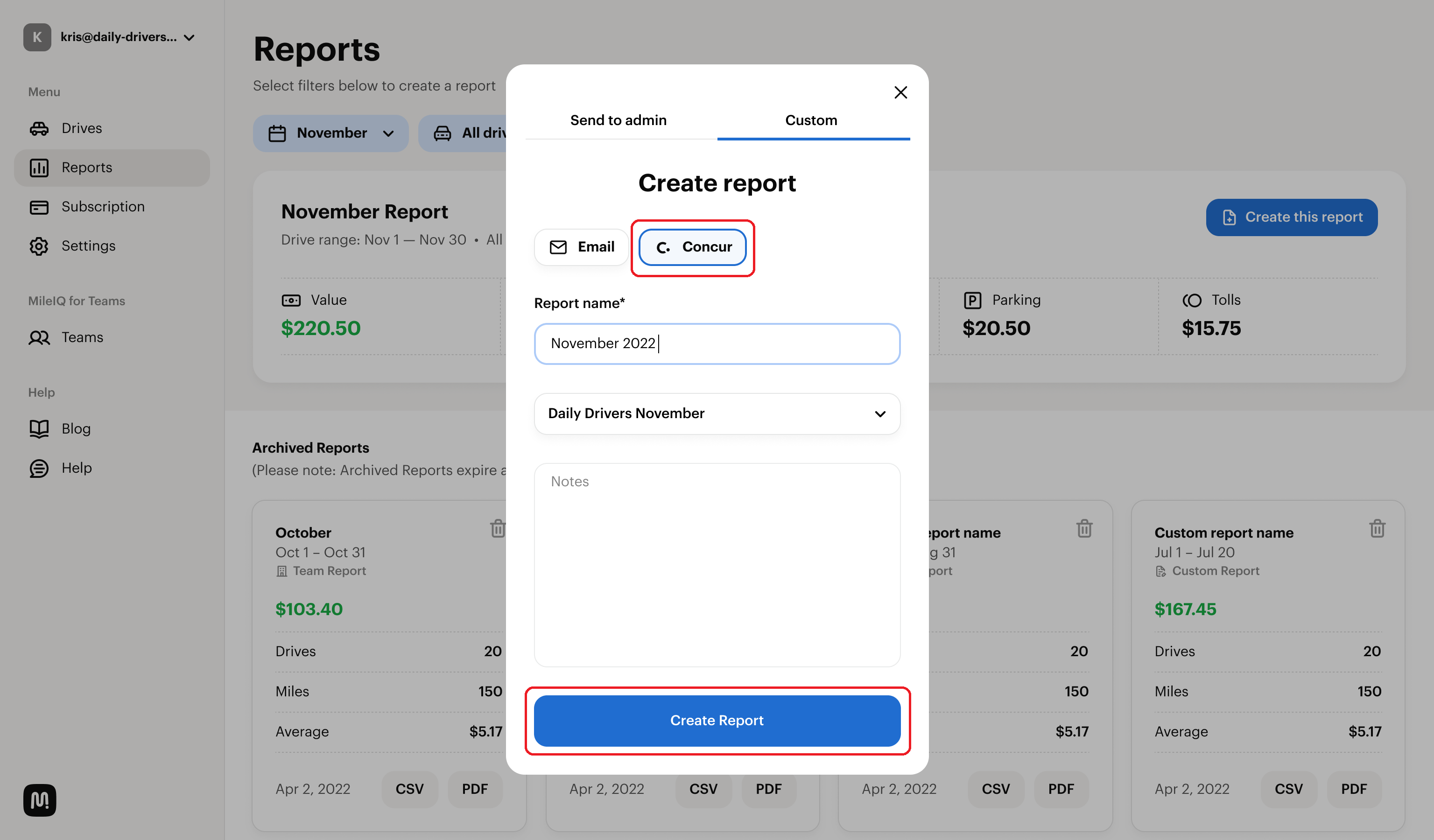 Click on Create Report at the bottom and your report will begin generating.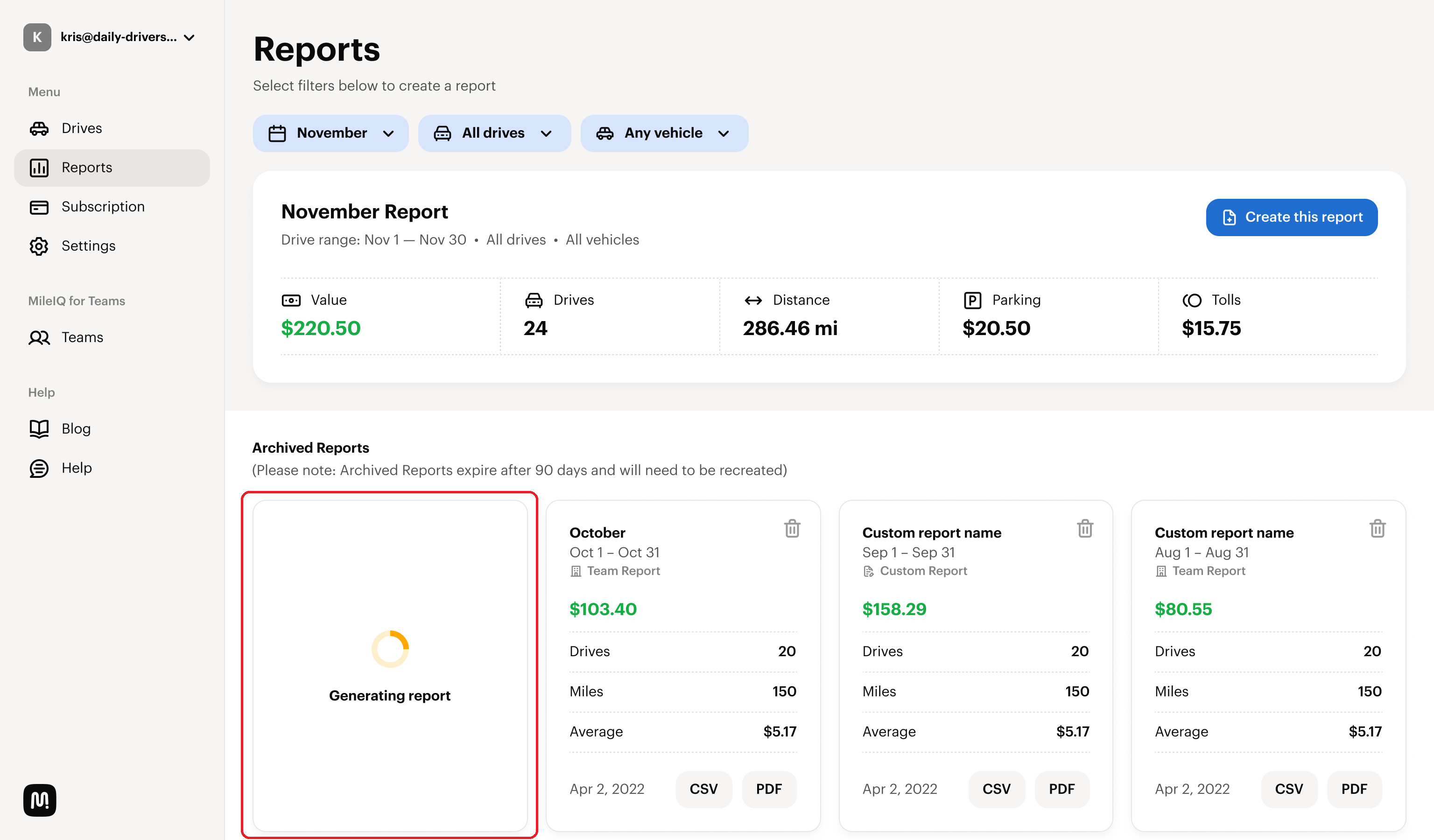 Once completed, you can confirm that the report details are correct and that they were submitted to Concur.
And that's it, your reports have been submitted to Concur.
Prompted for Employee ID
If you're being asked to enter your Employee ID, you've not yet enabled the Concur Integration for your account. As long as your Administrator has turned on Concur for your team, you'll be able to proceed. If not, please provide this article to your Admin: https://support.mileiq.com/hc/en-us/articles/11061810955412
Instead of the Concur report creation window, you may see this prompt. Please fill out your Concur Employee ID. If you don't know it or need help finding it, please see here.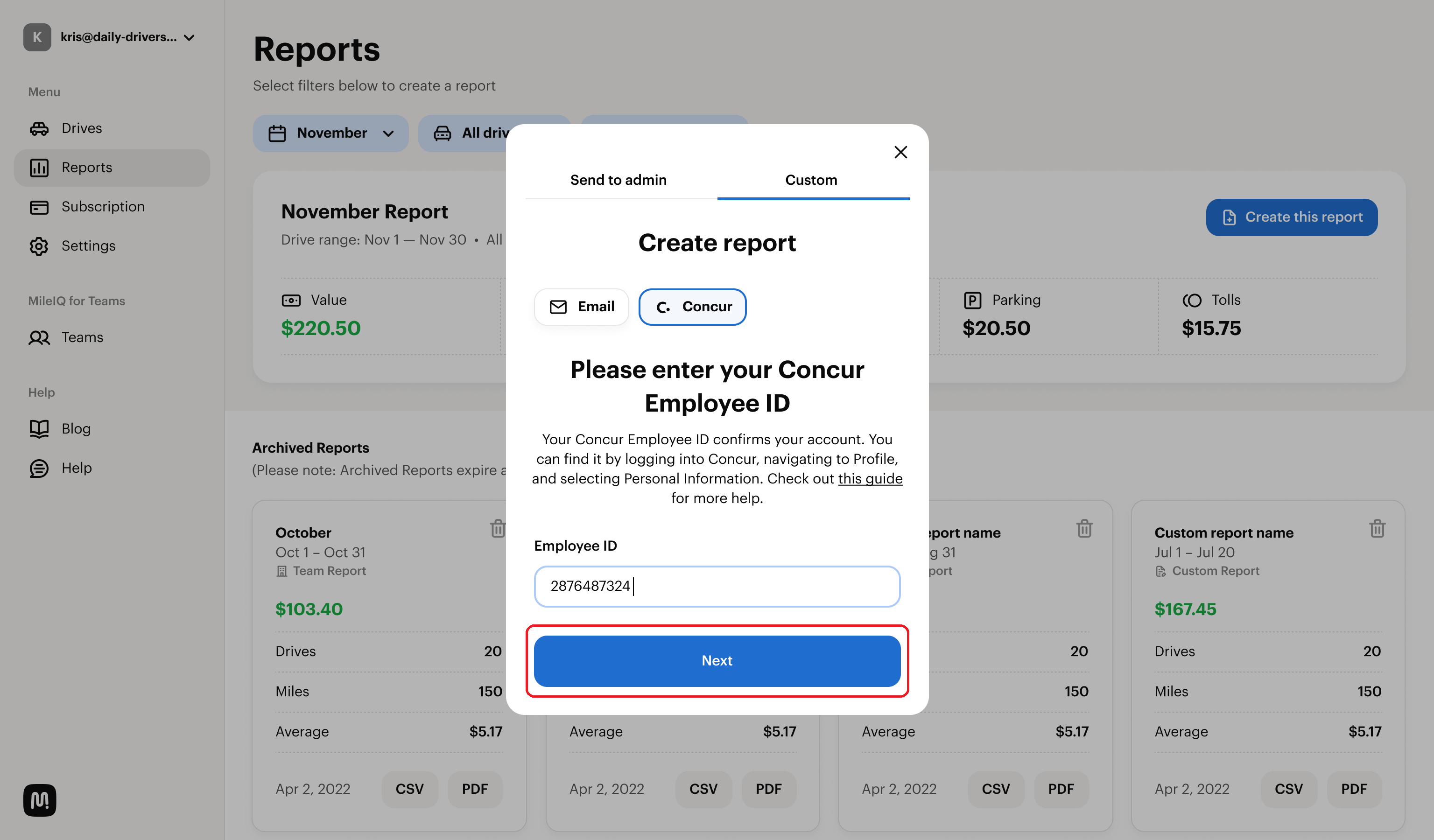 Once we confirm your Employee ID with Concur, integration will be completed.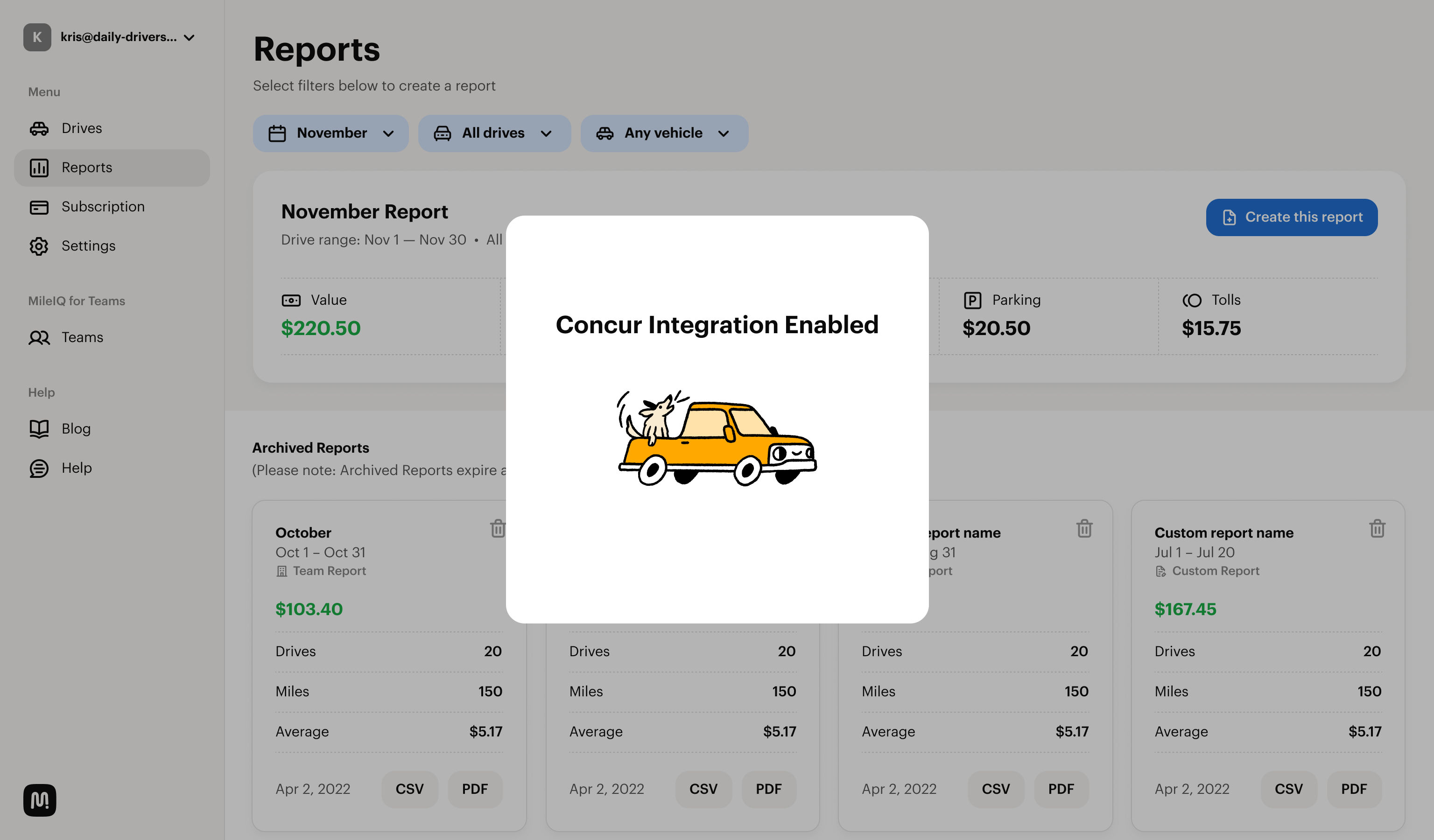 You will then be taken to the Concur report submission screen as detailed above.